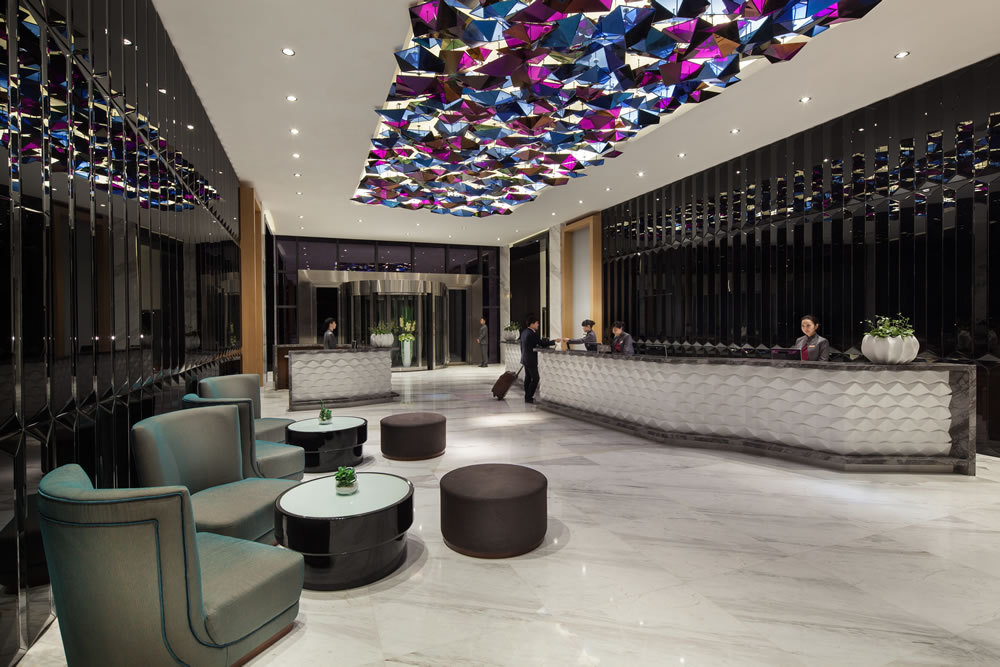 The Venus Series LED downlights are designed to open up new possibilities for a sustainable lighting solution that offers significant savings in operating and maintenance costs without compromising on light output and quality of light. The high performance range of LED downlights integrate perfectly with modern contemporary architecture with an attractive visual aesthetic. With a choice of lumen packages, beam angles, color temperatures and aperture sizes, the recessed downlights are perfect for a wide range of new construction or retrofit applications and installations including commercial, retail and hospitality spaces where visual comfort is at a premium.
The Venus Series consists of 7W, 11W, 20W, 27W and 40W models which deliver 700 to 4,000 brilliant lumens in a choice of 2700K, 3000K, 4000K, and 5000K color temperatures. These downlights integrate the latest from the Citizen or Cree COB family of LED arrays for long lasting color consistency, spectacular light output, exceptional color reproduction, and low power consumption. The COB LEDs with 3 step MacAdams (SDCM3) binning centered on target CCT provide superior fixture-to-fixture color consistency, all while maintaining a high luminous efficacy of up to 115 lm/W. The Venus LED downlights are designed for showcasing high-end retail merchandise or museum quality items and other applications that require enhanced rendering across a broader spectrum of colors (specifically reds). The enriched 90+ CRI with R9 greater than 50 provides a fantastic color experience with natural whites and vibrant colors.
The optical engineering of Venus LED downlights assures superb uniformity with excellent glare control in any applications. The combination of a specially developed Fresnel lens and a computer-optimized reflector produces smooth distribution with optimal light control and low aperture brightness. The precisely formed contours and depth of the reflectors are engineered to maximize delivered lumens per watt while shaping it into a functional beam with a high center beam punch. The Venus series is available in 25°, 30°, 40°, 45° and 50°beam angle options. The precision engineered hybrid optics with a glare control factor of UGR < 19 produce visual comfort in round 2-, 3-, 4-, 5- and 6-inch apertures.
Designed to last 50,000 hours by maintaining 70% of the nominal flux and minimal variation in the chromaticity range, Venus LED downlights are constructed with advanced thermal management. Highly efficient cooling comes from an extended-life design that keeps the junction temperature below the maximum acceptable junction temperature. A heavy-duty die-cast aluminum heat sink routes heat away from the light engine at a tremendous rate through an adequately dimensioned cooling path. The Venus series uses a Zhaga-compliant LED holder that simplifies the mechanical fastening of the LED array to the heat sink for consistent thermal performance while ensuring alignment of the secondary optic and minimizing the potential for damage.
The high efficiency drivers utilized in the Venus Series LED downlights are extremely reliable and are specifically designed to delivers precise current value with minimal ripples. The LED driver is rated for 50 to 60Hz at universal 100V-240V input and features a minimum power factor of 0.90 and <20% THD. These drivers may include 1-10V electronic dimming or leading/trailing-edge TRIAC dimming circuitry to integrate into a wide range of dimming systems used in commercial applications.
Product features
Multiple lumen packages, beam angles and apertures accommodate a wide range of applications.
Citizen or Cree COB LEDs produce unmatched quality of light and energy savings.
90+ CRI and 50+ R9 values ensure a balanced lighting scenario.
Extraordinary color consistency within 3 MacAdam Ellipses.
High efficiency LED drivers engineered to reliably operate over a broad input range.
Hybrid optics provide uniform light distribution and effective glare control.
Superior thermal management ensures reliability of the luminaire for the life of your project.
High quality corrosion resist powder coated finish blends well with contemporary ceilings.
Optional optical accessories: zoom, refractive flat glass diffusive filter, honeycomb grid.