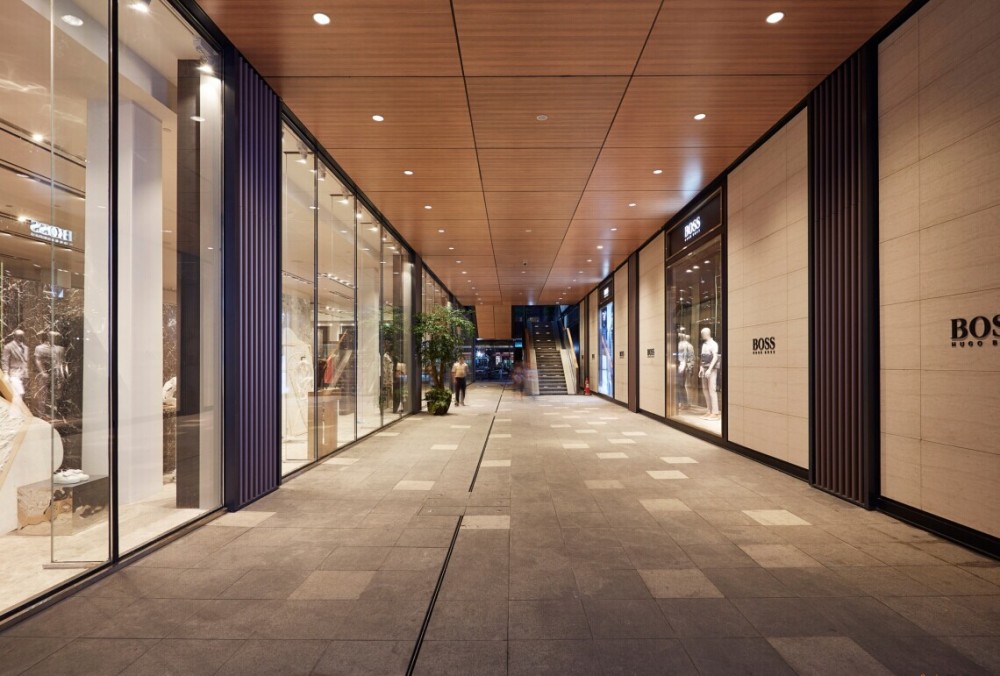 The Pearl Series luminaries from Aplus Lighting offer a comprehensive family of recessed LED downlights that address design requirements in the spaces they illuminate. Designed for commercial and high-end residential applications such as corridors, conference rooms, lobbies, foyers, and offices, the recessed downlighting family delivers one of the industry's best combinations of light quality and optical control in a housing with just 52mm depth. Combining energy efficiency, long life and sustainability of LED with Aplus' superior optical engineering, Pearl LED downlights upgrade your recessed lighting to high-class, high-performance ambient lighting with clean aesthetics and low-glare, uniform distribution.
The premium range of luminaires is available in 600 to 5200 lumen packages from 8, 12, 15, 20, 27, 32, 42, and 60 watts input. The high efficacy and high-quality light are achieved by utilizing the latest technology in COB (chip-on-board) from Citizen. The high density light source delivers an exclusive combination of high color rendering index, beautiful light characteristics, and lifelong color consistency. The Pearl Series is offered in a choice of 2700K, 3000K, and 4000K color temperatures with color variation binned to within 3-step MacAdam ellipses. Exceptionally accurate color rendering in excess of 80 or 90 CRI delivers an attractive rendering of colors. High intensity, consistency and color rendering assure your installations satisfy the most challenging lighting demands for illuminating skin tones, decorative art and retail merchandise in commercial, retail and hospitality spaces.
Proprietary optics produce visual comfort in 100mm, 125mm, 150mm, 175mm and 225mm apertures. Balancing efficacy and performance with aperture aesthetics, the optical system of the Pearl Series luminaries consists of a fresnel lens and a uniquely designed reflector. Fresnel technology guarantees the best light homogeneity by reaping the refractive power of a series of concentric grooves. A precision engineered reflector with a high reflectance specular or white finish bounces the light reflecting off the lens surface to maximize lumen output and provide superior glare control. The flood beam optics are available in 50°, 55°, 75°, and 80° light distributions.
Pearl's thermal design ensures a lifetime of high luminous efficacy and chromaticity stability. A heavy duty die cast aluminum heat sink provides excellent thermal dissipation. Combined with a robust, shortest possible thermal path between the LED junction and the surrounding environment, the luminaire provides optimum thermal management against phosphor thermal degradation which may lead to accelerated lumen depreciation and shortened lifetime. The aluminum alloy construction also maintains the electrical interconnectivity, mechanical stability, and optical alignment of the LED array. The heat sink and trim are powder coated for durability, protection and clean, unobtrusive architectural aesthetics. The aluminum housing can be used for both non-insulated ceiling applications and direct burial in insulation.
The LED downlight is equipped with a high efficiency driver with triac and 1-10V dimming options for universal 100V-240V operation. A constant current driver provides excellent load regulation with low total harmonic distortion (THD) and a high power factor (PF). Off-board design allows for a more flexible installation and increased lifetime with improved thermal management.
Product features
Available in multiple lumen packages and aperture sizes.
High lumen density Citizen COB LEDs deliver high lumen output and luminous efficacy.
High quality light with 90+ CRI for true vibrant color rendition.
Proprietary optics provide efficient glare control and high visual comfort.
Optimum thermal management ensures enhanced color stability and long lumen maintenance.
Off-board driver delivers high efficiency, high power factor and low THD.