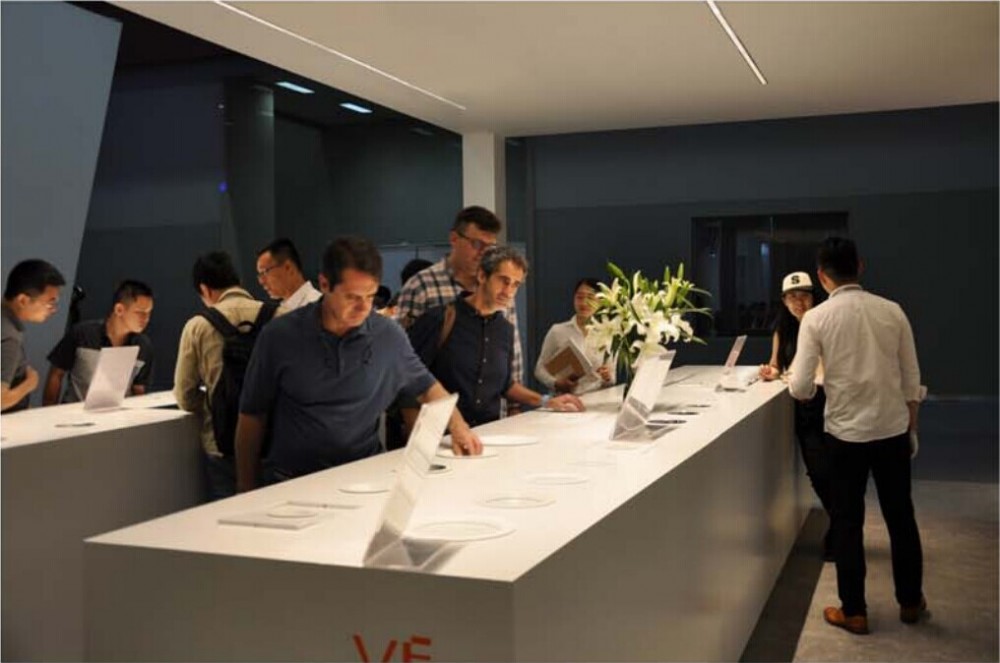 The Mizar Series recessed and surface mount linear LED lights deliver comfortable, uniform wall washing or vertical illumination for offices, studios, entrances, receptions, bathrooms, corridors, hospitals, retail stores, hotels, galleries and others. The slender linear light delivers uniform washes of light that allows lighting designers to develop new applications using a consistent design language. Available in 0.25m, 0.5m and 1m lengths and six wattages including 12W/m, 18W/m, 25W/m, 28W/m, 35W/m and 40W/m, the Mizar Series is an ideal linear lighting projects where customizable lengths and lumen packages are desired. The Mizar Series is powered by a constant voltage (CV) driver with triac and 1-10V dimming compatibility.
Innovative optical engineering enables the Mizar Series to create brilliant depth and high visual interest. The versatile fixture offers a choice of symmetric and asymmetric light distribution patterns (23°, 33°, 43°, 48°, 15 x 46°, 24 x 40°, 27 x 43°) to support even, unscalloped illumination and uniform vertical and horizontal surface lighting. Specially designed asymmetrical reflectors deliver uniform light distribution over the wall without lateral light spill. The reflector gives maximum visual comfort with a black matte finish to eliminate undesirable reflections. Superior glare control enables a UGR glare rating of 14.2 max at C90 and 9.3 max at C0.
The incorporation of high performance SMD3030/3535 LEDs ensures high quality shades and tints of white light, all while maintaining high luminous efficacy and excellent lumen maintenance. Mizar's highly selective LED packages are binned to within 3 MacAdam ellipses to deliver exceptional consistency of color precision across multiple fixtures in an installation over the rated lifetime of 50,000 hours. These high flux density surface mount packages are available in color temperatures of 2700K, 3000K and 4000K with 80 CRI or 90 CRI minimum.
The linear light fixture is constructed from an extruded and anodized aluminum alloy housing and die cast end caps for superior heat dissipation, excellent mechanical strength, and clean aesthetic lines. The luminaires come complete with ready-for-connection X, L and T node connectors which allow for installation of consistent continuous-row/trunking systems without any visual interruption.
Product features
Clean lines and sleek styling create a pleasing architectural aesthetic.
Excellent color consistency and rendering of LED sources.
Symmetric and asymmetric distributions with uniform beams and superior glare control.
Linear aluminum housing provides excellent mechanical strength and thermal dissipation.
Available in recessed and surface configurations.