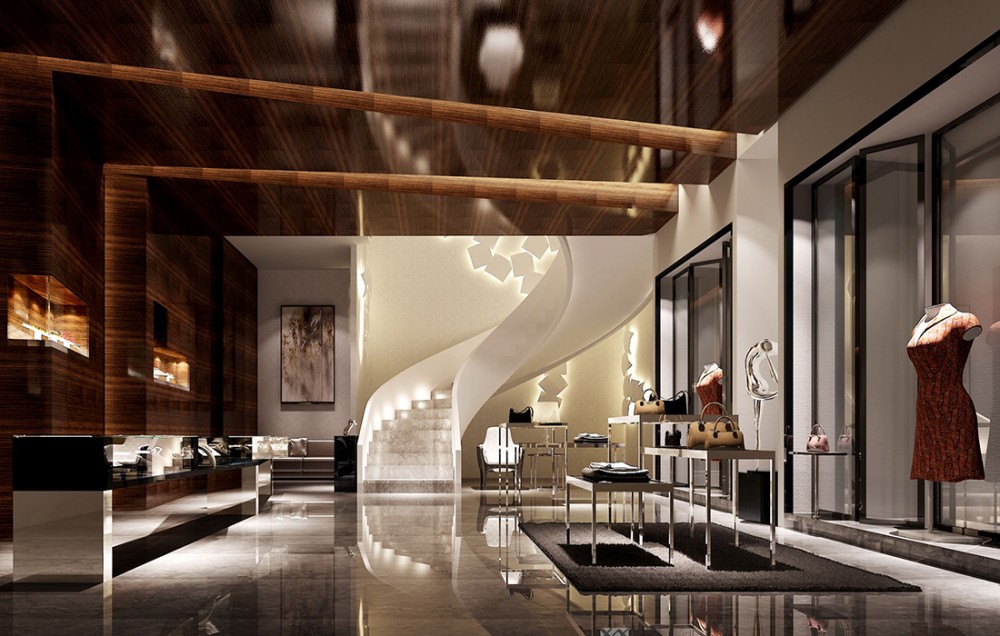 Bring your lighting experience to the next level with the Aplus Magic Series LED downlights. The narrow-beam downlights deliver uniform beam patterns, visually comforting illumination and intense CBCP with the highest punch possible for spot distributions. With tight beam control, exceptional quality of light and outstanding luminous efficacy, the Magic Series LED downlights provide a future-proof lighting solution for remodeling or new construction projects. Featuring an appealing recessed aesthetic, the directional downlights integrate seamlessly into modern contemporary architecture. This range of innovatively designed luminaires gives lighting designers and electrical contractors maximum freedom in flexible ceiling design in high-end residential, upscale retail, offices, hospitality, gallery and museum applications.
Magic's sophisticated design is backed the latest in solid state technology to produce one of the most efficient and advanced LED systems available for accent lighting applications. The lighting system incorporates high density LED arrays from Cree or Citizen to create a robust chip-on-board light emitting surface. This range of recessed luminaires is available in six wattage options including 7W, 10W, 13W, 20W, 27W, and 32W, providing maximum flexibility in all types of applications. These high performance LED arrays bring superior quality of light, volume of lumens, high efficacy, and long lumen maintenance to all commercial, retail, and institutional applications where performance, quality, efficiency and reliability are critical. The high performance luminaire offers 280 up to 2700 lumens with color temperatures of 2700K, 3000K, 4000K at 90 CRI. The COB LED light sources are specifically formulated to deliver a high R9 value to ensure skin tones, artwork, fruits and veggies, and fabrics are rendered with vivid reds. Excellent color rendering makes these recessed luminaires ideal to accentuate artwork brilliance, highlight store features and enhance retail displays for maximum impact. These LEDs are tightly binned to within a 3-step MacAdam ellipse for consistency in system color point.
High-performance optic system produces uniform light distribution in 15°, 28°, 37° beam angle options and ensures smooth light patterns are projected without pixelation and color fringing. An acrylic diffusion dome lens provides uniform illumination and creates a smooth, even look from below. The upper optical chamber also includes a high efficiency faceted aluminum reflector designed to maximize lumen delivery. A self-flanged lower shielding (external) reflector creates a comfortable visual transition from the lens to the ceiling plane and allows for optimum glare control. The external aluminum reflectors are available in three reflective finishes, including specular, silver, and champagne gold. With round and square trim options, the Magic Series gives designers the ability to complete any design scheme. The magnetic trim feature makes it easy to change trims for decoration or repaint the ceiling without the hassle of masking over the luminaire. The adjustable optical assembly features 350° rotation and 25°tilt for improved aiming.
The Magic Series LED downlights integrate advanced design and quality material throughout the system to unleash the capabilities of Cree/Citizen LEDs. The temperature of the COB LED array is maintained within functional and absolute maximum limits by maximizing material thermal conductivity and effective surface area of the thermal path. A heavy duty die cast aluminum heat sink provides adequate thermal transfer by thermal conduction and convection. Superior thermal management ensures remarkable LED longevity with lumen maintenance greater than 70 percent at 50,000 hours. The heat sink and optical assembly housing are coated with a durable black finish for excellent corrosion resistance while completing the sleek look of the luminaire.
The LED downlight comes equipped with an offboard driver for mains connection. The constant current driver operates on a universal input between 100VAC and 240VAC, 50/60 Hz with a high power factor (PF >90%) and low total harmonic distortion (THD <20%). With a full set of advanced protection features, the LED driver provides high performance regulation over a wide range of operating conditions and generates minimal ripples in the output current to ensure excellent quality of light with lowest flicker values. Standard dimming options include 1-10V and triac dimming with other options available upon request.
Product features
Citizen/Cree COB LED modules deliver high efficacy with high flux density
Color variation within 3-step MacAdam ellipses leads to exceptional color accuracy.
Finest quality of light with 90+ CRI and R9 greater than 50.
Integral LED driver engineered for excellent performance and reliability.
High-performance center beam optics produce uniform light distribution and reduce glare.
Superior thermal management ensures exceptional reliability and excellent lumen maintenance.
Round and square trim options accentuate its seamless integration and sophisticated aesthetic.
Optional optical accessories: zoom, diffusive filter, honeycomb grid.
Vertically adjustable housing accommodates 5-25mm ceiling thickness.
IP44 rated, splash proof housing.