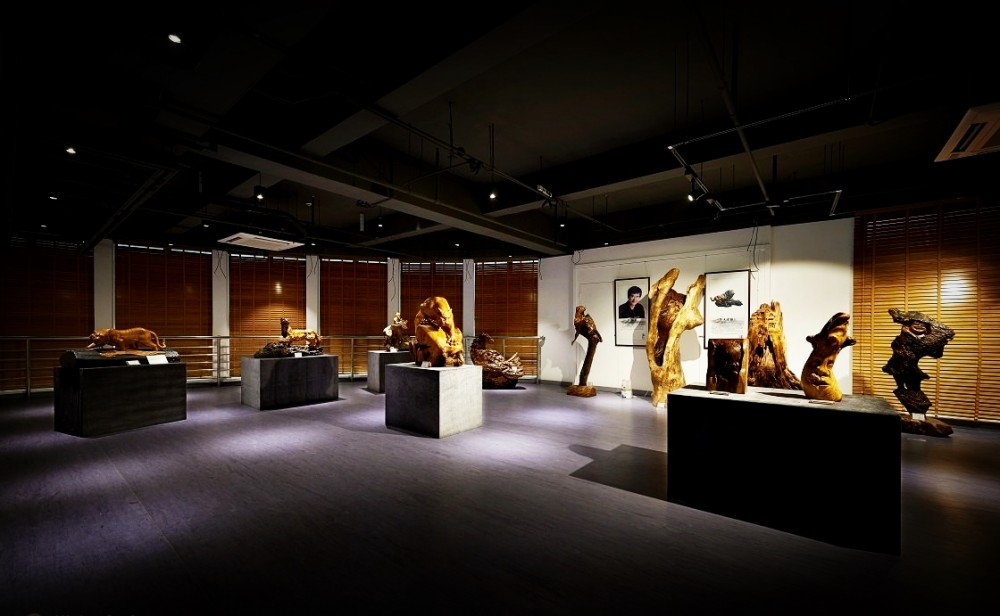 The Follo Series LED luminaires from Aplus Lighting encompass a diverse portfolio of downlighting fixtures designed for a variety of ceiling applications and customer preferences. The versatile range of architectural luminaires is available in three mounting options - track, cord and surface mount, offering seamless integration with architecture for sleek ceiling to fixture transitions. Whether it's a presentation of fashion to create a unified shopping experience, enhancement of artworks for maximum impact, or adding emphasis to key areas of interior spaces, the directional luminaire is ideal for accent and display lighting applications that demand outstanding performance and light quality at no compromise to energy efficiency.
Follo LED luminaires feature a minimalist design that offers a unique, contemporary aesthetic. The stylish surface cylinder luminaire incorporates high density COB LED arrays to deliver high efficacy and quality of light. Available in 12, 15, 20 and 28 watts, Follo produces up to 2,600 lumens of consistent, bright white light in CCTs of 2700K, 3000K, or 4000K. Follo's LED engine uses Citizen COB arrays with enhanced phosphors to ensure the best rendering across all colors. High gamut color rendering ensures full spectrum color reproduction in color-critical applications such as retail, grocery, galleries, museums, hospitality, and high-end residential spaces. A chromaticity range within a 3-step MacAdam ellipse ensures color consistency from lamp to lamp upon installation.
Fine-tuned optics yield clean patterns of light for uniform illumination with a with a center beam candlepower (CBCP) over a specified area. The optical system intentionally regresses the position of the light source for the best possible shielding and glare control. Interchangeable optics are available in a choice of beam angles including 12°, 15°, 25°, 27°, 30° and 32°. The luminaire head of the track and surface mount versions can tilt up to 90° and rotate around its axis 350° for optimum beam alignment. Optional zoom control can be installed for field beam angle adjustment.
A cylinder housing made of high thermal conductivity aluminum alloy provides durable protection and efficient heat dissipation. Exceptional thermal management of the LED ensures minimum 50,000-hours of maintenance-free operation without lumen depreciation and color shift. The LED driver is concealed within the housing to create an ultra-clean appearance. It operates to specification with high efficiency under wide temperature and electrical ranges to ensure reliability. The driver works on a universal voltage input (100-240VAC) and is compatible with TRIAC (forward-phase or leading-edge) and 1-10V dimming control. The track luminaire is designed for installation on single-circuit or 3-circuit track.
Product features
A timeless cylinder aesthetic with clean, minimal aesthetic design.
Versatile mounting options - track, cord and surface.
Interchangeable optics provide uniform illuminance and excellent glare control.
Superior quality illumination with high CRI LEDs enhancing both colors and whites.
Efficient thermal management ensures long service life, light output and color quality.
Electronic constant current LED driver compatible with TRIAC and 1-10V dimming.
White polyester powder coat finish provides durable protection of housing.