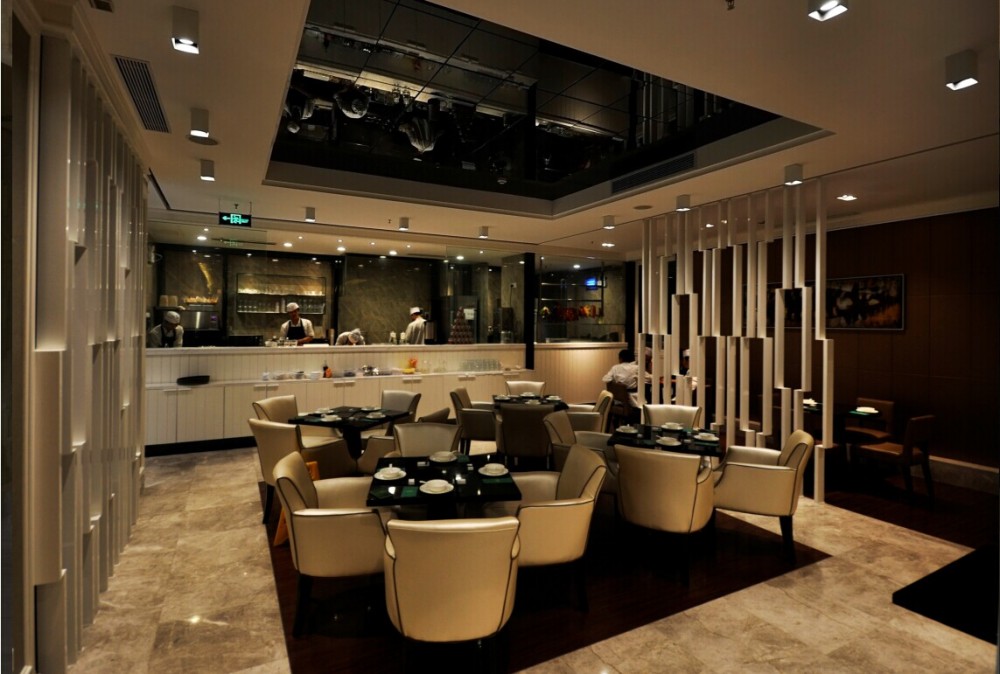 The Box Series surface mount cuboid LED downlights combine a clean, minimalist look with high-quality lighting. The architecturally pleasing luminaire brings a designer look to commercial, retail, institutional, hospitality and residential interiors. The downlight is available in a wide choice of outputs, beam angles, color temperatures, and color rendering options. With narrow beam optics it adds depth, contrast and creates a focal point for merchandise or artwork to be displayed. Well-layered illumination is achieved using flood optics for ambient lighting. The luminaire provides exceptional illumination, aesthetics and economy designed to respond to your exacting requirements utilizing the latest advancements in solid state lighting technology.
The Box Series covers three sizes in a range of wattages including 7W, 11W, 14W, 18W, 20W and 27W. These surface mount luminaires are engineered with chip-on-board (COB) LED technology to deliver a high lumen output in a single beam and bring greater uniformity and center beam candle power (CBCP) than multiple SMD LEDs. In addition to exceptional color rendering and high luminous efficacies of up to 101m/W, tight beam control and high quality of light of COB LEDs are well suited for directional spot applications in retail store, exhibitions, hotels, restaurants, galleries and museums. With an emphasis on visual quality, the Box Series is equipped with clear polymer LED lenses and faceted reflectors to project spot, medium and wide beams with utmost precision and uniformity and excellent glare control. Three interchangeable optics available in 15°, 18°, 25°, 36°, 40°, 54° and 60° beam angles.
Made of heavy gauge aluminum and finished to an architectural grade, the aluminum luminaire housing which takes the shape of a cube blends perfectly with its surroundings to fulfil both architectural integration and functional lighting tasks. Massive heat dissipation surfaces maximize cooling that contributes to optimal illumination, reliability and longevity of the high density COB LED arrays. The LED engine is powered by a highly reliable driver that is capable of delivering high PF, low THD load regulation and achieving industry-leading lifetimes.
Product features
Minimalist aesthetic fits well in practically any contemporary space.
A range of lumen packages and beam angles accommodate a variety of design requirements.
High quality COB LEDs provide exceptional interior lighting performance.
Excellent thermal management contributes to long lumen maintenance and high chromaticity stability.
Precision optical engineering allows for optimum beam and glare control.
Constant current LED Driver specifically designed to optimize efficiency and ensure reliability.