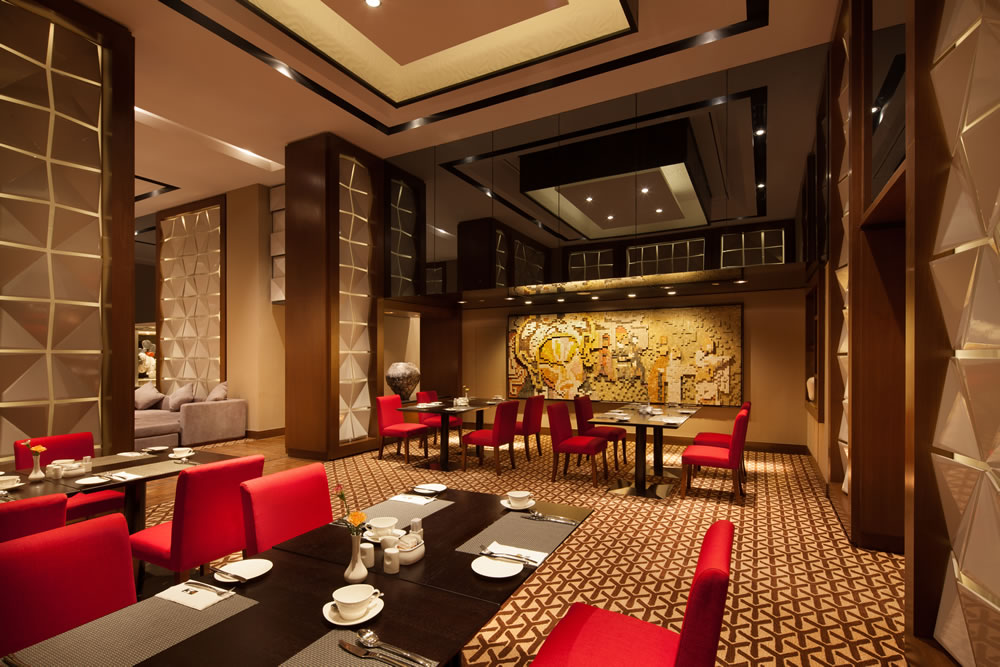 The Aplus Even Series LED downlights are a range of robust wall wash luminaires designed to throw a cascade of light on vertical surfaces. These recessed wall washers deliver uniform light distribution, precise beam pattern, exceptional visual comfort, and maximized luminaire spacing with enhanced reliability for complete peace of mind and significantly reduced cost of ownership for their superior energy efficiency. They fit nicely into virtually any environment that requires asymmetric wide light distribution for vertical brightness. Accentuated illumination of vertical surfaces adds to visual impact of the displays on the walls and puts the focus on vertical visual tasks, giving architects and lighting designers the ability to complete a design scheme for creative precision.
The comprehensive portfolio includes 3", 4" and 5" round wall wash downlights in 8W, 12W, 14W, 20W, 27W and 40W wattage options with light output ranging from 400 to 2100 lumens. The light engine integrates Citizens newest generation COB technology to ensure the merchandise or artwork displayed is seen at its very best. The LED array delivers industry-best performance, precise color control and unrivalled uniformity with higher punch than competitive products. In addition to high lumen density and luminous efficacy, these industry leading arrays are binned to within a single 3-step MacAdam ellipse. Tight correlated color temperature control ensures color consistency from luminaire to luminaire. Even's high CRI of 90+ and minimum R9 value of 50 help bring out the vibrant colors on display, which is critical in applications such as retail, museums and art galleries.
The optical systems of the Even Series LED downlights utilizes precision designed asymmetrical reflectors to provide an unequalled vertical illuminance levels for a well-balanced atmosphere. An anodized aluminium wallwash reflector with precise cutoff is engineered to produce soft photometric patterns with minimal downlight and low aperture brightness. The adjustable optical assembly is designed with a self-locking, hot-aiming mechanism which allows for 360 degrees of rotation and 45 degree tilt, ensuring that the cone is properly aligned for optimal aiming. To achieve uniform light distribution and reduce reflected glare across the entire surface of the wall, the recommended wall distance of the luminaire is a third of the room height. For horizontal wall washing uniformity, the spacing between luminaires corresponds to the distance from the wall.
The Aplus Even Series LED wall washers are engineered for extremely long life and service period without efficiency degradation and premature failure. Superior thermal management strikes an optimized balance of performance and longevity for brilliant illumination and complete peace of mind. The highly integrated system provides effective thermal management, robust mechanical support and precise optical control. The die-cast aluminum heat sink with optimized fin geometry pulls the heat from the LED array straight away and provides enhanced structural reinforcement for the luminaire. Exceptional lumen maintenance from an efficient design of the thermal path from the die to the ambient environment ensures consistent light output and color quality for a minimum of 50,000 hours.
Aplus Even LED downlights are powered by constant current electronic drivers that accommodate input voltages from 100 to 240 (or 220 to 240) volts AC at 50/60Hz. The high efficiency driver provides tight regulation and control on the current output with high power factor and low THD across the entire universal input voltage range. In addition to 1-10V electronic dimming this device provides compatibility with TRIAC dimmer control, making it not only ideal for both commercial new construction applications but also remodel applications to replace existing metal halide or incandescent downlights.
Product features
Multiple lumen packages and aperture sizes accommodate a wide range of applications.
Citizen or Cree COB LEDs deliver industry-leading combination of lumen output and efficacy.
90+ CRI and 50+ R9 value bring out the vibrant colors, patterns and textures.
3-step MacAdam ellipses ensuring color consistency from luminaire to luminaire.
High efficiency LED drivers provides excellent load regulation with low THD and a high power factor.
Precision designed optics provide optimal levels of vertical illuminance and effective glare control.
Superior thermal management ensures enhanced levels of luminous efficacy and lumen maintenance.
Sleek, long lasting finish allows the trim integrates seamlessly into contemporary ceilings.