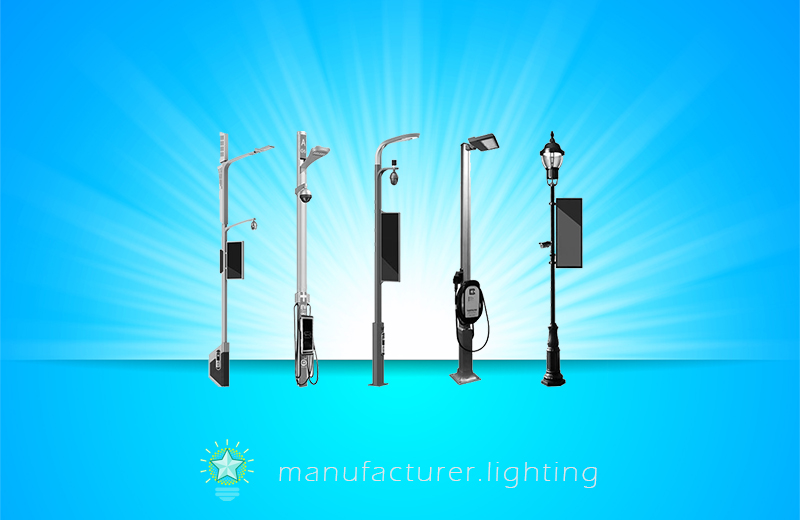 Smart street lights are networked, intelligent lighting systems that consist of lamp posts, LED luminaires, sensors, communication modules, and other peripheral devices. Area and street lighting is one of the largest energy expenses for a city. Nevertheless, it's also one of the strategic assets of a city's infrastructure. As such, there's an increasing demand for improved energy usage and operational efficiency through direct integration of the physical lighting network into computer-based systems. At the same time, there exists a considerable opportunity that goes beyond implementing advanced lighting controls. The extensive deployment of digital lighting technology (LED lighting) and recent advances in the Internet of Things (IoT) technology provide a practical opportunity to combine lighting and communication. In addition to significantly improved energy efficiency, enhanced product life, and reduced maintenance costs, the semiconductor-based LED technology features excellent compatibility with digital connectivity and control. Whereas the integration with IoT platform opens up a new horizon to incorporate more intelligence and sophisticated user interactivity to the ubiquitous street light fixtures.

A smart street light basically serves as a network node to receive, collect and transmit information through various wireless or wired communication networks by making use of sensors, actuators, communications modules and processors embedded in LED lighting systems. With the availability of various sensors, such as PIR sensors, hall effect sensors and LDR (light dependent resistor) sensors, the operation of the large number of fixtures can be coordinated across an entire installation over wide geographical areas. The remote, dynamic control of street lights enables a whole new class of functionality, including remote dimming, self-diagnostics, smart scheduling, remote shutoff and emergency control, resulting in considerable reduction in maintenance and energy costs. IoT offers advanced connectivity and innovative interoperability among devices and systems. The IoT based smart lighting infrastructure introduces tremendous new capabilities to create new insights and actionable information from massive streams of real-time data. The street light poles can be designed to accommodate multiple sensors and devices such as weather sensors, pollution sensors, traffic volume sensors, parking sensors, video surveillance cameras, RFID devices, GPS modules, and wireless access points.

Smart street lighting forms one of the backbones of the IoT infrastructure in smart cities and carries a spectrum of value-added applications through various types of communication technologies. IoT systems take advantage of short-range networks communication protocols such as Bluetooth, Wi-Fi, ZigBee, LWPAN, and Dash7 to carry the information from perception devices to the corresponding gateway which in turn use power line communications (PLC) or broadband wireless like 3G, 4G and LTE to carry the information over long distances to the core network servers. The essence of IoT street lighting resides in its capability of creating seamless communication, excellent network interoperability, and highly reliable contextual services through effective integration of hardware and software. The real revolution comes when intelligence and network control are added to the LED lighting systems.