The HiPro LED luminaire is a high performance, high efficiency
high bay LED light
engineered to deliver outstanding value for an extensive range of applications and mounting heights. Combine architectural form and advanced system design, this robust industrial luminaire offers high lumen output, uniform illuminances and significant energy savings. Its patented heat sink design provides efficient air bi-pass convection, which allows the HiPro Series to operate within a wide temperature range from -30°C to +50°C. The superior temperature management provides tight control of LED junction temperature that ensure industry leading efficacy and lumen maintenance.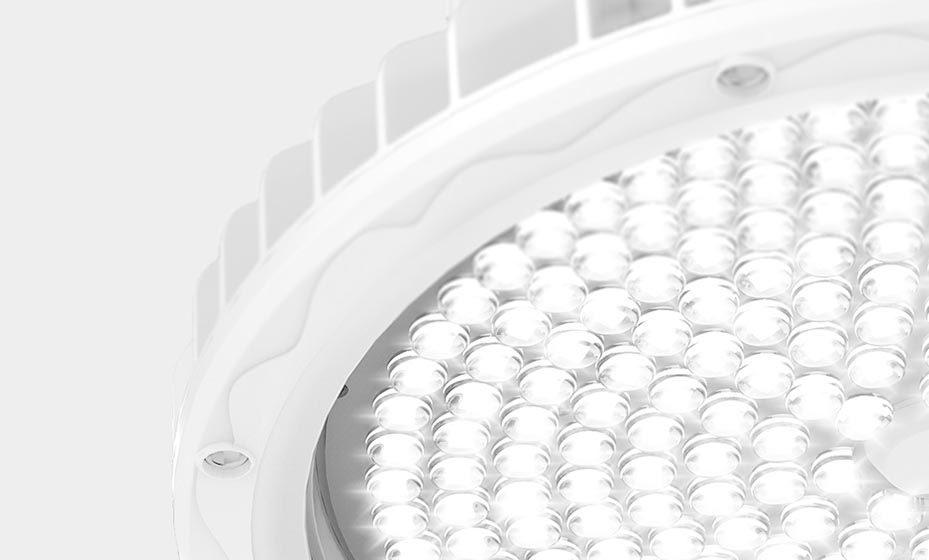 High quality componentry delivers the performance and light quality required for highly demanding lighting applications. Leveraging the industry's highest-performing LED technology from Nichia, the HiPro Seires incorporates one of the most robust engines in the industry. Accurate optical alignment of precision engineered lens optimizes the light engine to deliver maximum candelas and uniform light distribution. Proprietary, state-of-the-art Mean Well driver technology provides precise current regulation with unsurpassed system efficiency, control and protection. The HiPro Series is offered in wattages of 100, 120, 150 and 200W with two options of system luminous efficacy - 140 and 160 lm/W.

The optical system of HiPro is protected by a gasket-sealed high transmission tempered glass lens. This completely sealed die-cast luminaire features an IP65 rated ingress protection to shield against dust, moisture and airborne contaminants. Standard mounting options include a loop mount and a mounting bracket.