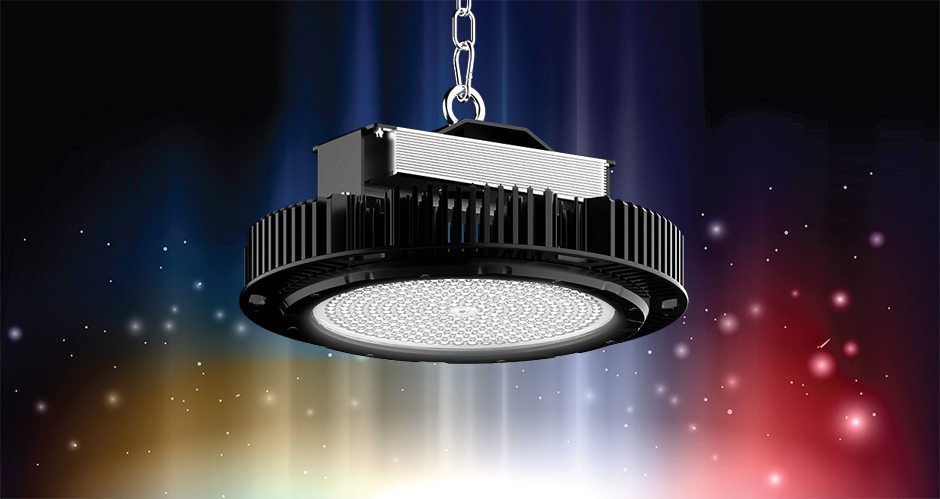 The HiFar high power LED luminaires from AGC Lighting seamlessly integrate the latest innovations in optical, thermal and electrical engineering with
cutting-edge LED technology
into one sustainable far-field lighting solution. Delivering an industry-leading luminous efficacy of 160 lumens per watt at system level, HiFar is designed to perform as a powerful and flexible lighting system to accommodate a multitude of high-ceiling vertical lighting and long-range floodligting needs. The high performance LED luminaire operates on just a fraction of the energy of legacy HID lighting systems while offering numerous enhanced
benefits of LED technology
in high power lighting, including substantial energy savings, extended system life, and significantly reduced maintenance. By leveraging AGC's proprietary technology and in-house engineering capability in LED system integration, the 600W HiFar LED luminaire delivers a lumen intensity of 96,000 lumens, comparable to that of a conventional 1000W LED luminaire, and provides exceptional optical performance and superior system reliability.
Designed for a minimum of 50,000 hours of heavy-duty, maintenance-free operation in a wide spectrum of ambient temperatures, the HiFar high power LED luminaire features a rugged, IP65-rated construction that provides durable protection for the functional components while ensuring uniform thermal distribution for maximum efficiency in both air convection and conduction. The copper-free, die cast aluminum housing includes an integral array of cooling fins designed to provide adequate surface area radiate more heat to the ambient atmosphere. The pass-through heat sink design not only facilitates air ventilation but also reduces wind resistance for outdoor high mast lighting applications. The vastly reduced LED junction temperature results in longer LED life and mitigates thermal influence of the LED source on the sensitive but critical LED driver.
The HiFar LED luminaire incorporates the industry's most efficient and state-of-the-art optics that offers design flexibility with an advanced optical control to meet a variety of applications from high bay lighting, large area lighting to faraway spot lighting. The precise optics system harnesses the light efficiently and direct it towards the target area with a high lumen output ratio and uniform photometric distribution. An optional light shield provides cutoff of lighting as required.
A high PF, low THD Mean Well constant current driver equipped with integrated protection circuits operates to the exact system specification under wide temperature and electrical ranges. The luminaire offers 1-10V stand-alone dimming and also programmable dimming control with a network-ready DALI interface. Compatible with Zigbee wireless communication protocol.