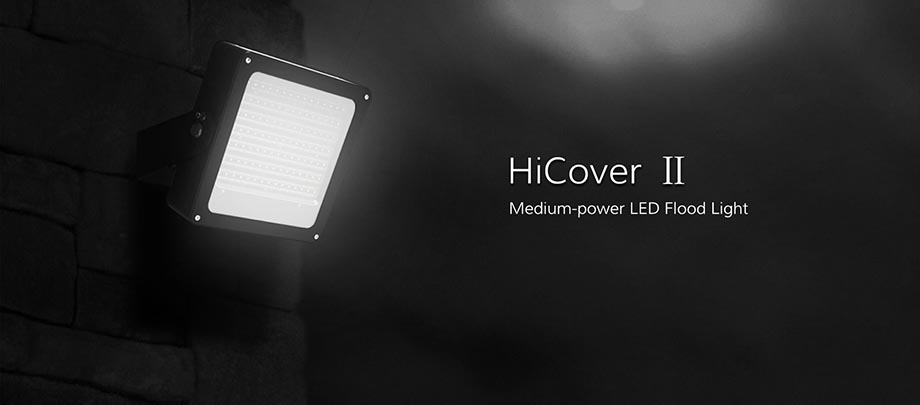 The HiCover II LED flood lights from AGC Lighting feature a sleek, minimalist design that offers a modern and stylish edge to outdoor architectural spaces. Available in wattage options including 50W, 70W and 90W and with a lumen up to 10350lm, the robust LED flood is designed for lighting applications where architectural aesthetics of the luminaire is as equally important as its long life, low maintenance, and high efficacy operation.
Constructed of heavy-duty extruded aluminum with heat sinking across the full housing, the high strength aluminum structure protects and thermally isolates the LED module from the Mean Well LED driver and facilitates convective cooling. An array of Nichia SMD LEDs LEDs bring high performance and quality of light with tight color consistency and uniform angular chromaticity. The optical design include 75°x100° distribution produced from PC lens and 120° distribution through tampered glass lens. The high transmicity PC lens ensures that every lumen produced from LEDs is distributed accurately for optimal fixture spacing and forward light throw.
The low profile LED luminaire is sealed with an IP65 rating and ruggedly constructed with an IK07 vibration rating to withstand the most demanding outdoor environments. HiCover is equipped with a 360 degree rotatable yoke mount purposefully designed for flexible aiming.