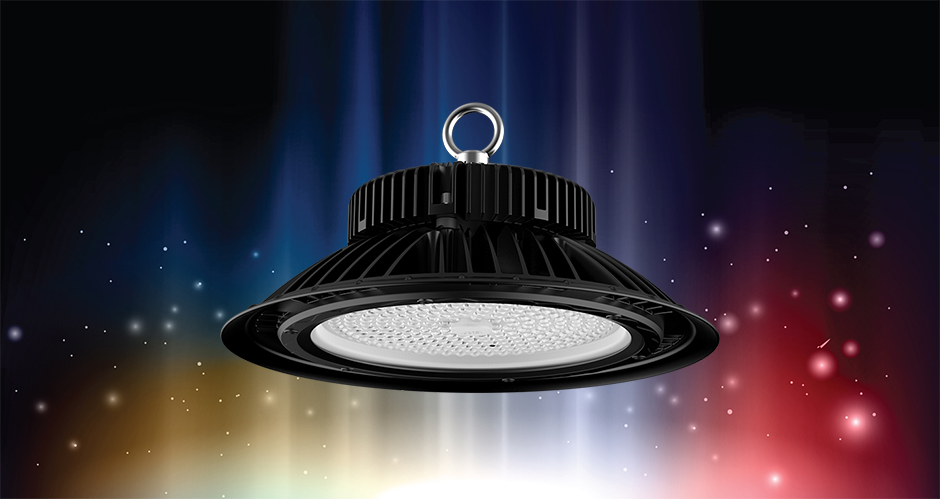 HiEco is yet another family of
high bay LED lights
that combine performance and design in a value package. This extremely robust industrial luminaire features a rugged construction to endure the most demanding installations and environments while delivering all the beneficial characteristics of LED lighting through an innovatively engineered system. Designed to provide maximum performance, significant energy savings, minimal service requirements and the lowest total cost of ownership without compromising on brightness and light quality, HiEco incorporates premium quality components, cutting edge technology and AGC's engineering excellence in all fields of solid state lighting.
The HiEco series is offered in four lumen packages/wattages including 14,000 lumens (100 watts), 16,800 lumens (120 watts), 21,000 lumens (150 watts), and 28,000 lumens (200 watts). They can replace up to 700-watt metal halide fixtures in retrofitting projects. Its contemporary styling also makes HiEco ideal for new lighting projects in modern industrial facilities and commercial interiors. The unique radial heat sink with integral fins of durable cast aluminum ensures uniform thermal distribution and increase wicking of heat away from the LED junction. Injection molded polycarbonate lens offers three distributions (50°, 90°, 120°) that deliver remarkable uniformity and excellent illumination to the targeted application such as aisles, open areas, and stacks.
The industry-leading performance of Nichia LEDs and Meanwell power supply delivers an unprecedented combination of up to 160 lm/W efficacy and greater than 90% system efficiency, combined with high CRI in all available color temperatures. The IP65 rated housing provides tight dust and moisture ingress protection for the critical components. The aluminum alloy body is electrostatically applied with a durable polyester powder coat finish for added durability and an attractive aesthetic appearance. The luminaire offers system integration compatibility with stand-alone, group control and third-party lighting controls such as daylight harvesting controls, occupancy sensors, and building automation through DALI digital control or ZigBee wireless control.