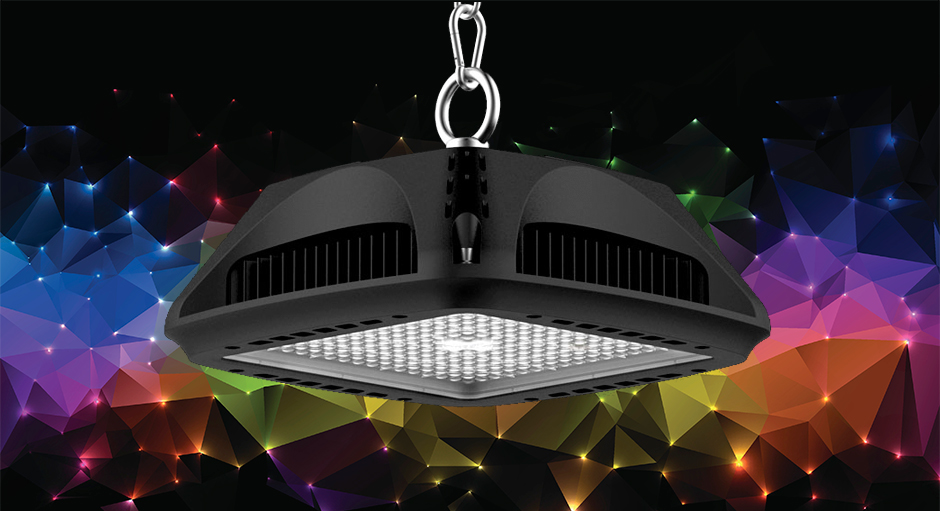 The HiSky is a versatile LED lighting system designed for both
industrial high bay lighting
and poleless suspended
street lighting
. Combining architectural form, rugged construction and high performance, the high lumen output LED luminaire is an excellent choice for retrofit and new constructions applications where high energy savings, excellent lumen output and long-lasting stability are imperative. The performance driven luminaire features a heavy-duty construction to facilitate heat dissipation and provide durable construction for the critical components. The die cast aluminum housing with cooling fins offer superior air conduction and thermal radiation. Improved heat dissipation allows the system to drive the phosphor in LED packages at high current to for high lumen density without efficiency degradation and premature failure.
The optical system of HiSky LED luminaires is made with high performance TIR optics that utilize high transmicity materials to create consistent distributions with maximized efficiency and application spacing. This highly configurable optical system offers a choice of four beam angles (60°, 90°, 120°, 90°x140°) that allow for design flexibility in optical control for high bay and street lighting applications. HiSky's LED assembly incorporates Nichia LED light source to deliver ultra-high lumen density, enhanced light uniformity and LED-to-LED color consistency. The highly integrated optical design allows the HiSky Series LED luminaires to deliver an excellent luminous efficacy of 140 lm/W at system level, while producing no pixilation or the multiple shadow effect.
The inherent reliability of electrical system developed for HiSky ensures the LEDs have higher degrees of efficiency and longer lifespans. The built-in and thermally isolated Mean Well driver is designed to maximize the efficiency of the power grid and provide consistently high level electrical/optical conversion efficiency. Energy efficiency can be enhanced with optional multi-level dimming and daylight harvesting, and digital lighting control systems.
The IP65 rated LED luminaire with powder coated aluminum body offers excellent protection against dust and moisture, and resistance to corrosion, UV degradation and abrasion.