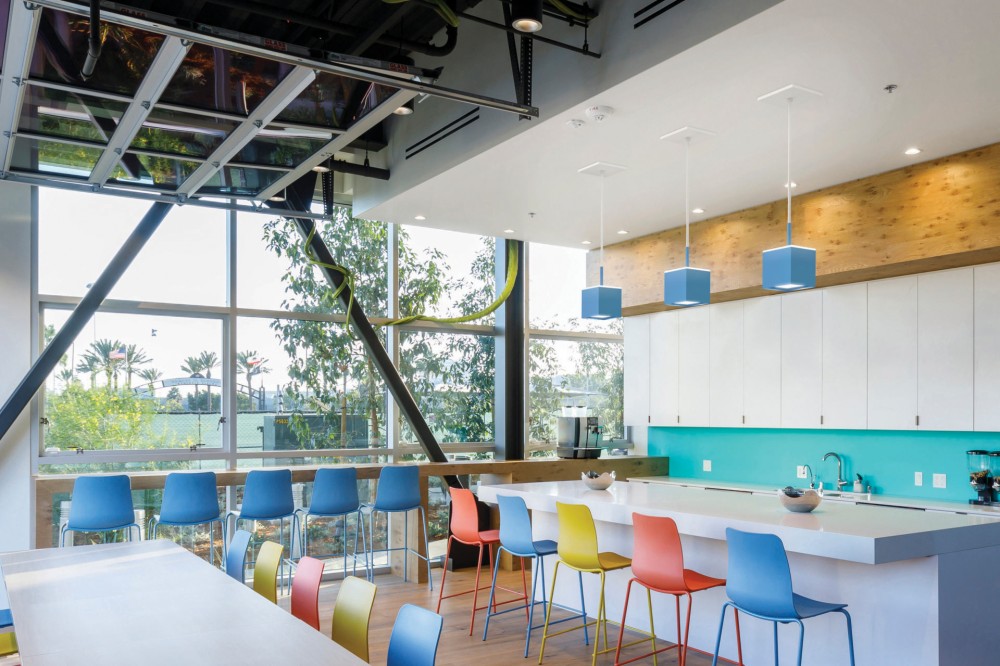 A simple form that brings out geometric wonder, the Stream Dot Pendant (SDP) from Prudential Lighting delivers a refined contemporary look that is sure to heighten the feeling of sophistication in your modern interior. Nothing transforms a space quite like a pendant light, and this hanging light is an instant showstopper for dining rooms, hallways, foyers, lounges, and offices. Clean yet stunning design plays with the most straightforward geometry to create a visual sense of organic depth and render an eye-catching look for modern spaces. Captivating as a single hanging lamp and stylish when aligned together in multiples, this LED pendant light challenges to create an incredible leap of scale. It perfectly complements residential, commercial, and hospitality settings where a distinctive lighting solution is vital to bring a new dimension to contemporary design schemes.
The SDP pendants are available in round and square versions, both demonstrating contemporary sensibilities yet differentiating each other with subtle design traits. The cylindrical pendant light rounds out aesthetic harmony as the eyes travel the sleek contours of the fixture. The square pendant sets a bold geometric tone to invite an industrial feel that makes a great accent in contemporary urban spaces. The sophisticated beauty of these minimalist pieces is intensified by the on-trend matte, metallic, gloss, or semi-gloss finish that is available in a choice of colors: seashell white, champagne, silver, pewter, rain grey, storm grey, black, sky, military blue, interstate blue, sapphire, forest green, bronze, boysenberry, sunset red, orange, and daffodil. Whether to add beautiful contrast or seek harmonious blending, SDP's exquisite detailing which is accentuated by its high quality power coat finish reinforces the charming quality of a whole host of interior decor.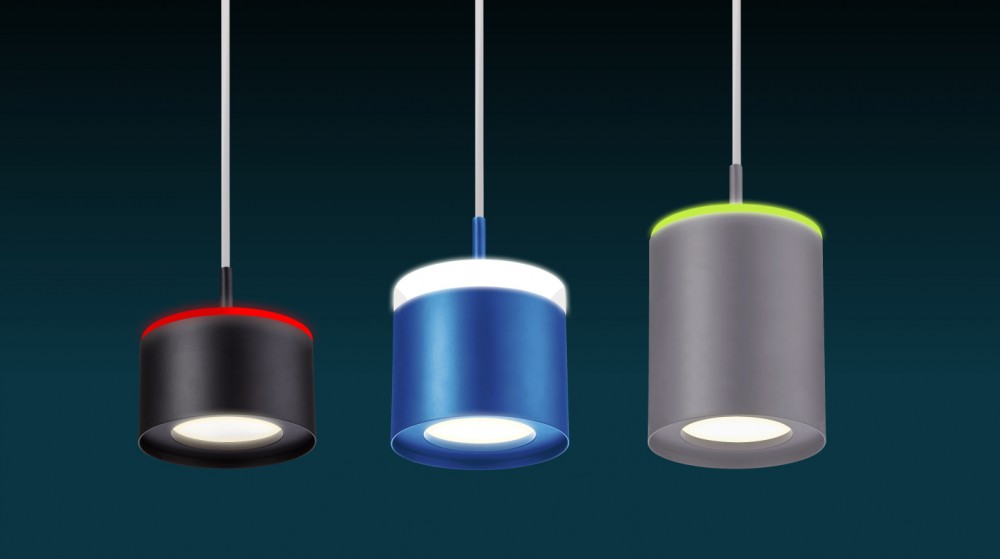 A perfect fusion of form and function defines this hanging light. While its visually compelling design shows off aesthetical drama, SDP's elaborately designed lighting system delivers an inviting interior ambience. Measuring 6" in diameter for the round version and 6" x 6" in cross-section for the square version, the Stream Dot Pendant comes with an option of 4", 6" and 9" high housings that host energy efficient LED light engines in different wattages and uplight/downlight configurations. The unidirectional square fixture produces 990 lumens of light downward in the high output (HO) mode at 16.5W power consumption, and the round version radiates 990 lumens at 18W power consumption. The uplight/downlight pendant produces up to 2150 (square version) or 2100 (round version) lumens in HO mode in which the luminaire operates with 34 watts (square version) or 35 watts (round version) of power input. In this bidirectionally emitting fixture, the uplight LED module accounts for 5-10% of total light output depending on the lens transparencies and colors.
SDP's downlighting LED engine produces visually comfortable light through indirect light distribution. An array of high efficacy SMD LEDs which is mounted to the square or round cast aluminum frame emits toward a white dome reflector. The optical reflector with a computer optimized geometry efficiently regulates luminous flux from the light source by diffuse reflection. This optical architecture conceals the harsh LEDs from direct view and transforms the dome reflector into a uniformly luminous surface that is gentle on the eyes. Soft, pleasant lighting brings a sense of tranquility that helps you to unwind. The optional uplight LED module invites glamour into the heart of your space through a polished or frosted acrylic top glow lens ( 7/8˝ or 1/8˝ thick). With lens finish available in a clear, sunshine, mandarin, strawberry, light blue, laguna, grass, or kiwi color, the top glow LED module create a fascinating accent and brings spatial definition to high ceiling interiors.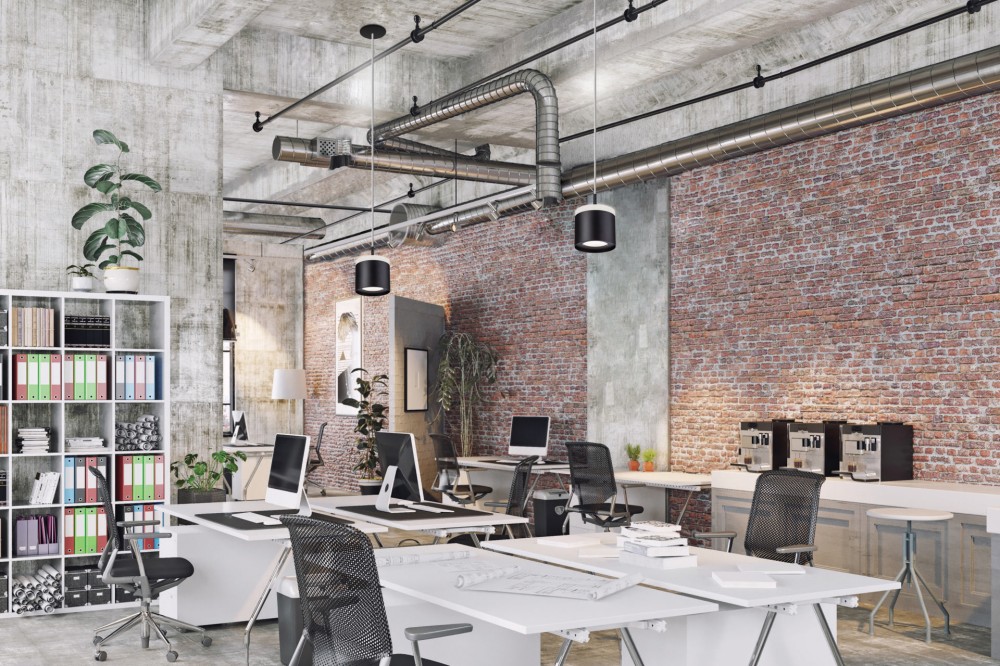 The pendant light produces exceptional quality of light with a minimum CRI of 90 across all CCTs - 2700K, 3000K, 3500K, and 4000K. The Nichia LEDs mimic the full spectrum of natural light to provide the most accurate color rendition for a fantastic color experience. Optimized spectral power distribution allows all wavelengths (colors) of the visible portion of the electromagnetic spectrum to be reflected with high fidelity, including the R9-R16 components. This means the Stream Dot Pendant can be used in any color-critical lighting applications, including retail stores and art studios where color saturation (vividness), especially red saturation, plays an important role in creating a high level of visual perception. And in residential spaces, full spectrum light makes skin tones more flattering and interior decor more appealing. Improved visual acuity alleviates eye strain that would occur in poorly rendered environment.
The high quality LEDs are binned to 3-step MacAdams ellipse to ensure no noticeable difference in the shades of white light produced by multiple SDP fixtures within the same specified range of color temperatures. As an optional feature, Prudential's exclusive 'job binning' method that ensures color temperature consistency falls within a 2-step MacAdams ellipse across all luminaires on a project. And every LED board is tested and sorted with a very narrow window of tolerance: +/- 25 lumens and +/- .004 Duv. The ability to maintain tight consistency in hue as well as color and brightness enables lighting designers and architects to take on large scale projects confidently. These LEDs carry an outstanding L/B specification with an L70 life of 150,000+ hours (at 105 C˚) and L90 life of 100,000+ hours (at 105 C˚). SDP's excellent thermal management ensures the LEDs operate within manufacturer specified temperature limits. This guarantees unimpaired chromaticity stability and lumen maintenance over the product's rated life.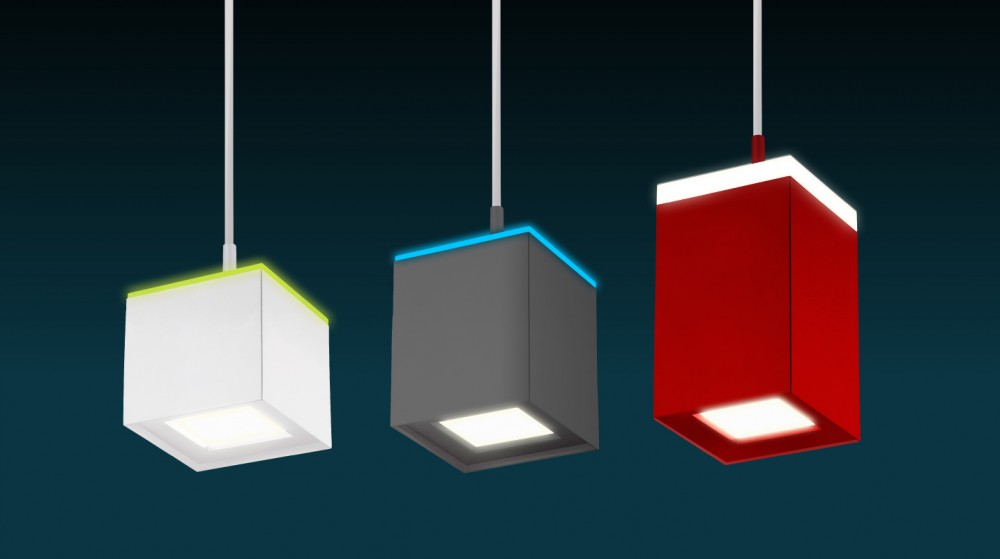 The fixture has a built-in LED driver that provides constant current regulation over the universal 120–277V or high voltage 347V input, with less than 20% total harmonic distortion (THD) when loaded to a minimum of 60%. A choice of driving solutions provides flexibility in lighting control. In addition to non-dimming drivers, SDP can be operated by triac 1% dimming (Magtech for triac) drivers, 1% 0-10V dimming drivers (Osram Standard for 0-10V), EcoSystem LED drivers, Hi-lume 1% EcoSystem LED drivers (soft fade on, fade-to-black dimming), EldoLED 1% 0-10V drivers, EldoLED 1% DALI drivers, EldoLED 0.1% 0-10V drivers (Dim to Dark), and EldoLED 0.1% DALI (Dim to Dark) drivers. The pendant can be set to operate in Low Output (LO), Medium Output (MO), Standard Output (SO), High Output (HO), and Programmale Light Output (PROG) modes. Optional integration with emergency power supply allows the LED load be continuously driven upon interruption of utility power.

Exuding impeccable craftsmanship from inside out, the Stream Dot Pendant has a refined quality that remains unmatched in its class. A one-piece extruded aluminum housing gives this pendant light a sleek look while providing efficient heat dissipation for the light engines. The LED modules and driver are field replaceable. SDP is designed to be mounted to any ceilings via a round or square canopy, including T-bar 'on tee', T-bar 'off tee', hard ceiling, and exposed conduit ceiling systems.