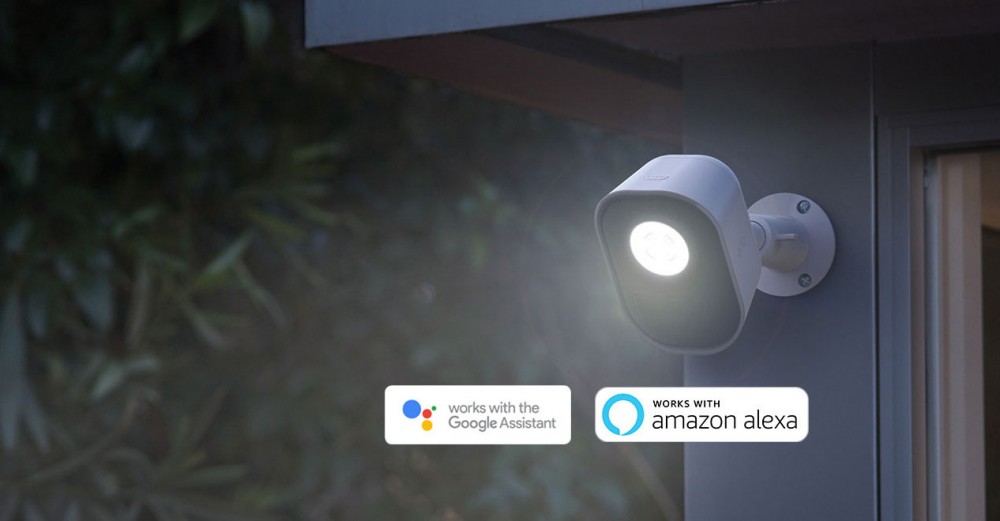 The Arlo security light is the simplest way to add an extra layer of security to your residence. Security lighting is part of a connected home, and should be fully integrated with it in order to have the ultimate control over what goes on under your roof. Having said that, for most homeowners security lighting is added on as an afterthought because aged houses were not designed to accommodate home automation devices such as surveillance cameras, security lights, smoke and carbon monoxide detectors, etc. The inconvenience of hardwiring and compromised aesthetics of exposed wire conduits make people hesitated to mess up their rooms and building exteriors just to get their homes connected for heightened peace of mind.
Security starts at prevention and nighttime safety hinges on illumination. Deterring unwanted visitors and finding your way safely at night have never been so easier. Transforming the hardwired, unintelligent security light into a wireless, smart connected solution, the Arlo security light makes it all amazingly simple to keep an eye on everything we love and foster a sense of safety and security. The LED luminaire enables users to illuminate and secure areas around the perimeter of homes and commercial properties, such as the entryways, walkways, sheds, garages, balconies, driveways, patios, deck, backyards, fences and even trees. The luminaire can be mounted to your property's inaccessible locations that are beyond the affordable reach of grid power. With built-in intelligence and wireless connectivity, you get a value-packed solution that supports integration with smart home ecosystems.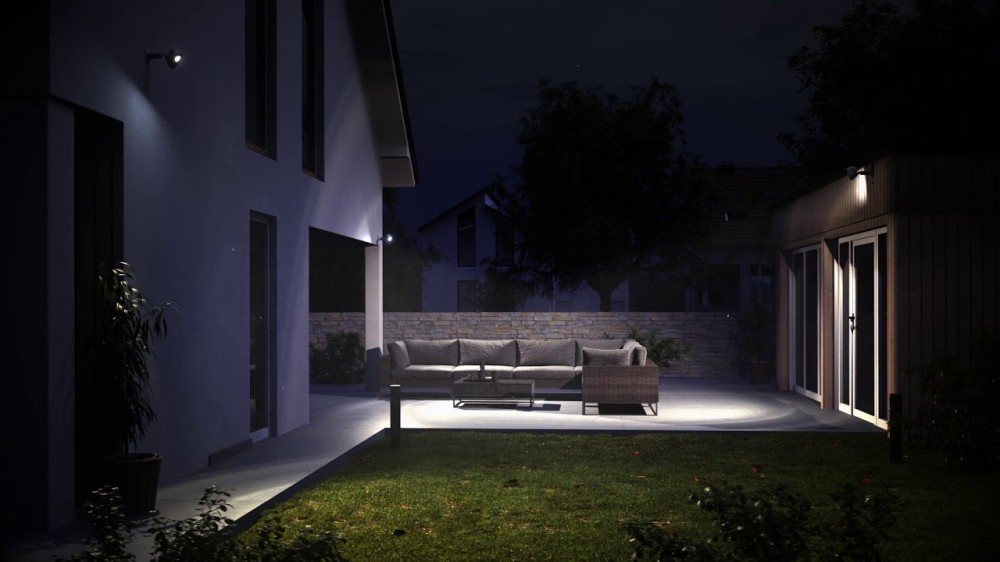 Created to provide superior security illumination with the sustainability of LED technology, the Arlo security light provides up to 400 lumens of white light distributed in a spot or flood beam spread. The light output is not as powerful as that of AC power security lights. But it is bright enough to create zones of recognition where visitors' faces can be distinguished in the camera footage. The sudden burst of light produces psychological impact that could scare away potential intruders. The LED assembly also includes RGB LEDs which allow programmable color mixing for a choice of 16.7 million colors. Custom color output makes it possible to intensify warning effect as well as produce atmospheric lighting. Minimal power draw of the high efficacy LEDs means the battery operated luminaire can provide extended run time from a single battery charge. Low charge frequency virtually makes people forget the difference between battery operated lights and AC powered lights.
In addition to the feature-rich programmable driver circuitry that powers intelligent lighting, the Arlo security light incorporates signature features for integration with smart home systems. These include a motion sensor, a dusk-to-dawn photocell, a Bluetooth module, and a wireless radio that supports 2.4GHz Wi-Fi. All these components, along with the LED module and rechargeable battery, are housed in a compact, lightweight package which measures 3.9 x 2.8 x 2.3 in (101.5 x 72.8 x 60.75 mm) and weighs 8.89oz (252g), with a refined look that is sure to compliment any contemporary decor. The LED security light provides smart lighting in a robust fixture built to withstand even the harshest elements in exterior applications. The aluminum construction provides excellent thermal management that keeps the LED junction temperature under control for lifetime delivery of high efficacy lighting and optimal color quality. Combined with corrosion resistant finishing and IP65 ingress protection, Arlo security lights have no absence of the reliability and durability required for maintenance-free smart lighting.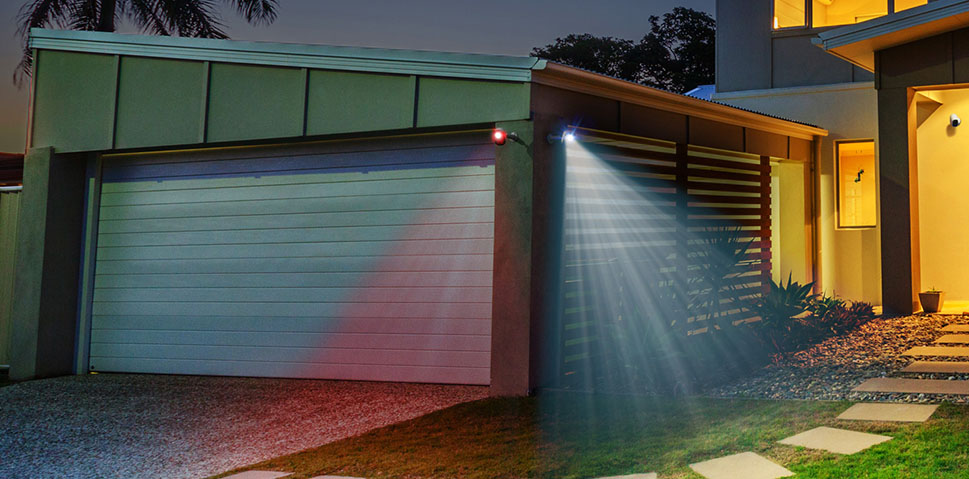 The security lighting kit include an Arlo bridge which connects to your home's Wi-Fi so you can customize light settings and receive instant alerts whether you're home or away. The security lights use BLE (Bluetooth Low Energy) to communicate with the bridge. The bridge must be placed in a location that is inside the Wi-Fi range of your router. There is a minimum distance as well. The bridge must be kept 10 feet (300 centimeters) away from the router. The Arlo bridge has an LED indicator which changes color when it connects to a Wi-Fi network and when it pairs with a light. The Arlo security light also includes four LEDs which produce blinking blue, blinking red, or blinking green when light is attempting to pair with the bridge, the light was not able to pair with the bridge, or the light paired with the bridge. Each security light is assigned to only one Arlo bridge. Add an additional bridge to reach a light that's out of range.
When the light is used to serve security lighting only it can be switched on/off either manually by tapping the ON/OFF button in the Arlo app or automatically with motion triggered operation. Make the most out of your Arlo security system by setting up rules for your lights to be triggered by other Arlo devices such as cameras and vice versa. Arlo lights and cameras aren't attached to each other so they can be mounted anywhere they're needed most. Automated interactions between the security light and camera help the camera to record higher quality footage at night while covering even more motion detection angles. Mount the security light least 7 feet (2 meters) above the floor or the ground and keep active locations in the detection zone of the light. The best area for motion detection is 5 to 20 feet (1.5 to 6 meters) from the security light. The motion sensor is much more sensitive to lateral movement across its field of view than to movement in the longitudinal direction. The integral photocell detects daylight and darkness for dusk-to-dawn light control that helps save battery energy.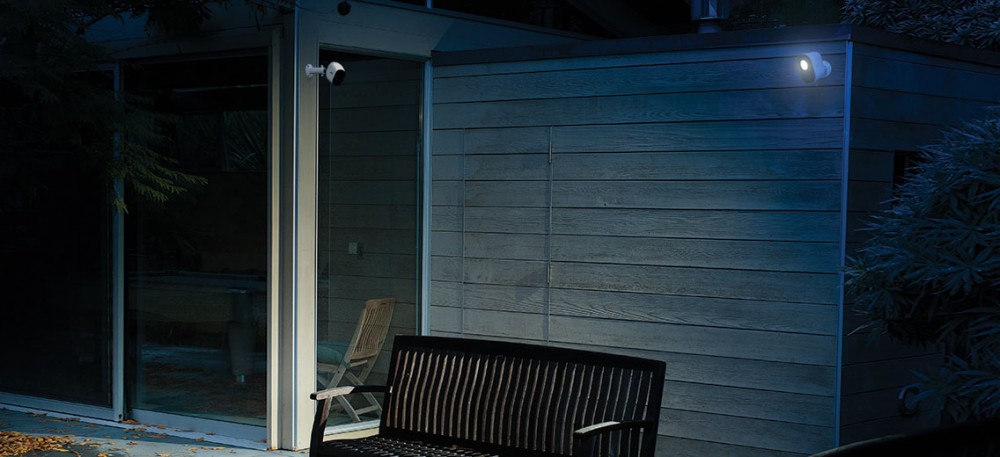 The Arlo app enables smart control of the security light. With the app you can customize the Arlo settings including changing the time zone, renaming a bridge or light, setting up a floodlight or spotlight, configuring single color or multi-color lighting, changing the brightness of a light, specifying the duration that a light stays on, and changing the flash setting for a light. You can play with Modes, Rules, and Alerts to make your lights more adapted to your need. Modes gives you complete control over how your Arlo lights respond to motion. For example, you probably want to deactivate motion alerts in the yard when you are gardening. You might want to receive automatic email alerts and push notifications to mobile devices when you're away on vacation. You can create your own modes, but the Arlo app comes with the Armed (Detection is activated), Disarmed (Detection is turned off), Schedule (Set schedules to automatically turn on and off detection), and Geofencing (Custom activation of the above modes based on the location of your mobile device) modes. The Armed and Schedule modes can be customized. Rules which fall under a mode are detailed instructions for your Arlo security lights. For each mode, you can assign a light, adjust the motion detection sensitivity, configure light-to-light activation, specify the action that occurs when motion is detected, and manage push notifications and/or email alerts.
The Arlo security light can be integrated into other smart home platforms using standard and secure cloud integration. Make your smart lighting more connected with IFTTT (If This Then That), a free cloud-based service that connects smart home devices and offers applets to trigger the lights based on custom conditions. Switch on/off, set light color, and adjust brightness with voice assistants like Amazon Alexa and the Google Assistant. You don't have to drop what you're doing. Just speak your request and enjoy the benefits of hands free lighting control!