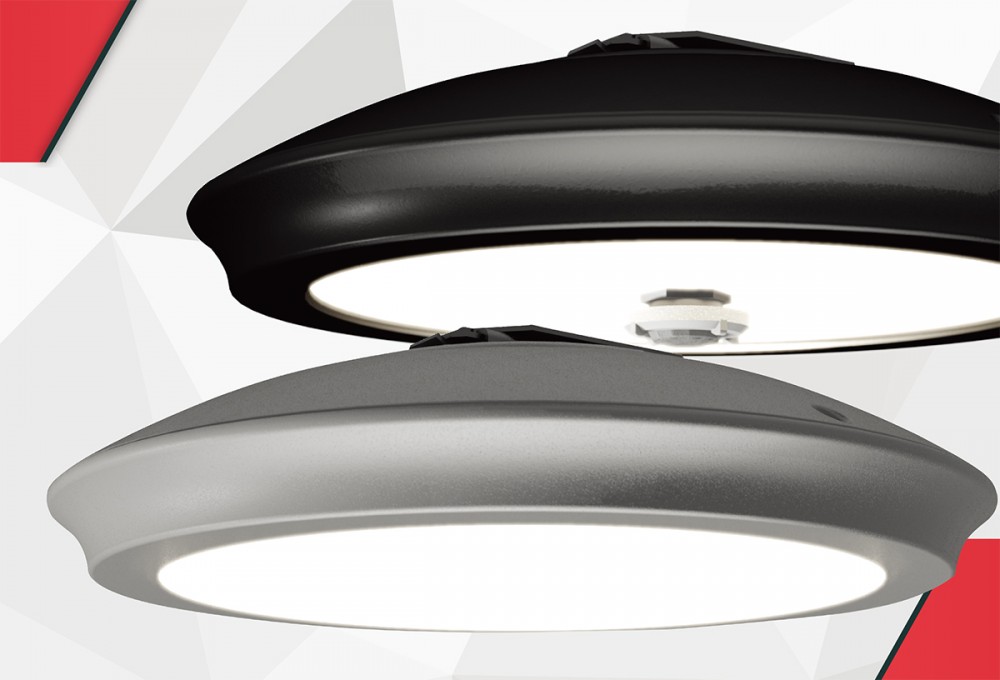 The Excursion low bay LED luminaire from LSI Industries Inc. delivers visually comforting illumination by integrating edge-lit technology into a high efficiency optical system. This innovative optical design addresses the visual disturbance issue typically associated with high intensity direct-lit LED luminaires which provide very limited glare control despite the use of TIR (total internal reflection) optics. Direct glare and inhomogeneous light distribution pose a safety concern particularly in environments with low fixture mounting heights often found in parking garages. Excessive contrast between bright and dark light areas in parking garages produces visual discomfort that is dangerous for the moving vehicular traffic. The direct-lit LED parking garage luminaires often fail to provide glare-free ambient lighting with uniform illuminance.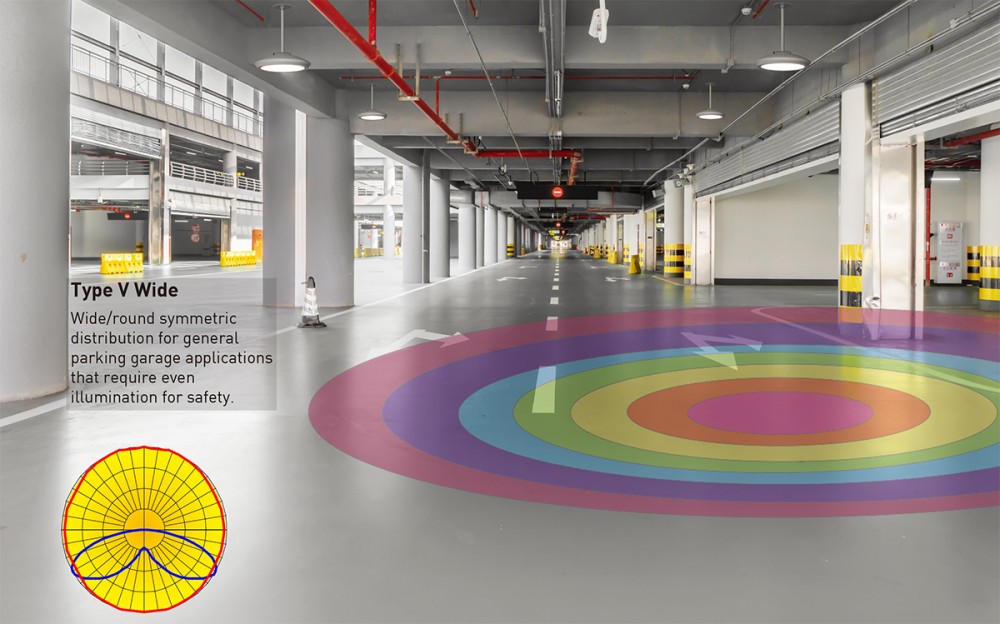 Excursion is specifically designed to provide a well-balanced solution for parking facility managers to upgrade power-hungry, short-lived HID lighting to energy efficient, long-lasting LED lighting with unmatched glare control and exceptionally bright, uniform light for enhanced safety and visibility. This luminaire is engineered to accommodate both vehicular and pedestrian traffic with high quality illumination while enduring harsh operating environments. Not only does Excursion outshine existing LED and metal halide solutions, but also makes a great impression with its sleek appearance. Excursion's streamlined design blends form with function to bring contemporary sophistication to any parking structures. With universally attractive architectural design, low profile flexibility and excellent optical performance, Excursion is also well-suited to other low bay lighting applications requiring a maintenance-free, highly efficient luminaire that can be surface or pendant-mounted to provide visually pleasing lighting. This luminaire is ideal for illuminating building canopies, industrial corridors, stairwells, breezeways, workshops, warehouses, loading docks, bus and train stations.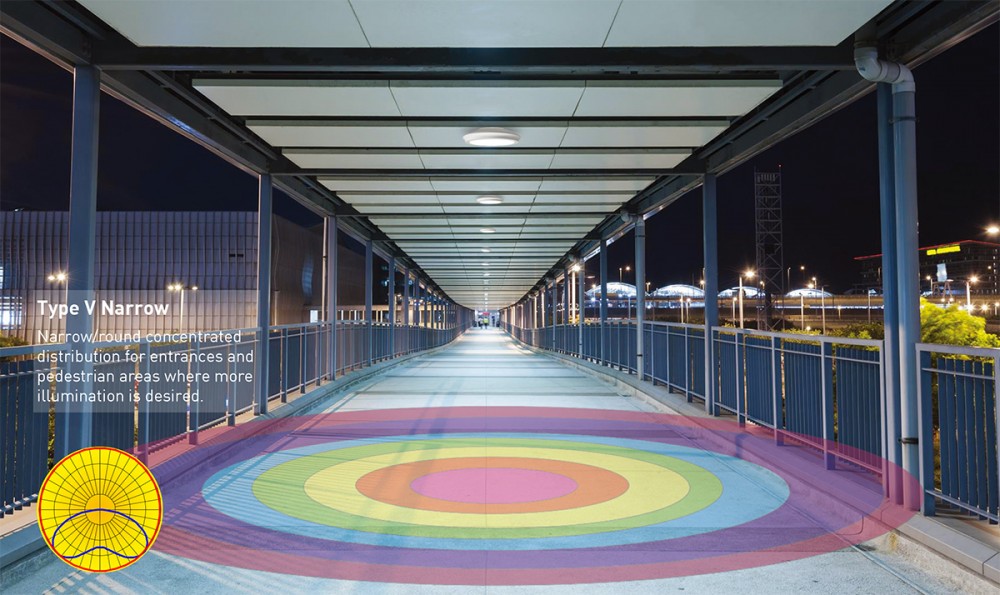 At the heart of Excursion is a highly engineered solution that uses a proprietary light recycling design to create completely uniform, smooth and visually comfortable illumination. The ultrathin optical assembly incorporates an acrylic (PMMA) light guide panel (LGP) with screen-printed matrix to refract the lateral beams emitted from the edge-mounted, invisible LED module down towards a high-transmittance diffuser. The result is soft, uniform illumination across the entire span of the round light panel. The optical architecture completely eliminates the shadowing and hotspots that can otherwise appear on direct-lit LED luminaires. The benefit of an edge-lit parking garage luminaire is more than merely a very pleasant visual perception of light. Consistent light distribution creates a high level of uniformity and vertical illuminance that help maximize pedestrian safety since poor uniformity will create shadows and cause pedestrians to go undetected by drivers. Excursion offers Type 5 Wide and Type 5 Narrow optics which, in conjunction with uniform illuminance within the light pattern, make the luminaire a straightforward choice for maximizing luminaire spacing within parking areas. To eliminate the cave effect and improve depth perception for an open feeling of space, Excursion has additional mounting points to accommodate uplight modules.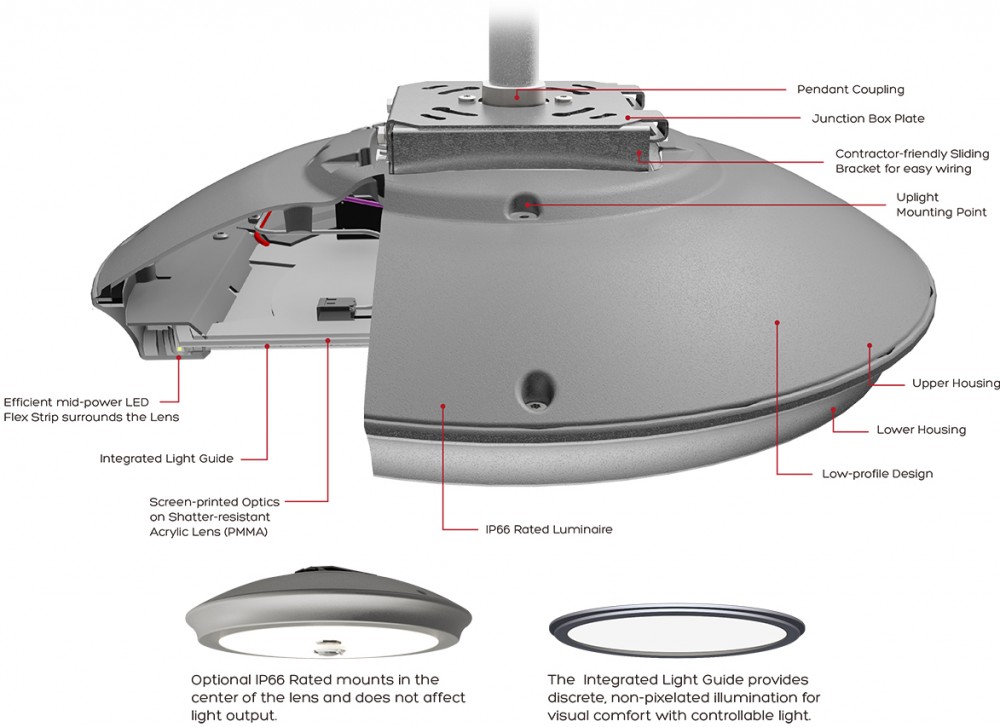 Thanks to an efficient light extraction system, lateral light entry does not compromise luminaire efficacy. Excursion offers exceptional efficacies of over 140 luminaire lumens per circuit watt for up to 80% energy bill savings vs. comparable metal halide light fixtures. High performance and efficacy allow the luminaire to meet stringent energy codes and qualify for incentives and rebates such as DesignLights Consortium™ (DLC). Available in 22W, 37W, 44W, 60W, 76W and 87W models, Excursion provides multiple lumen packages from 2900 to 11340 in 5000K and 4000K color temperatures per ANSI C78.377 (3000K and 2700K color temperatures available by request). These luminaires come standard with a minimum CRI of 70. For visually demanding applications the luminaire's color rendition can be escalated by using 90 CRI LEDs.
The low profile, architecturally pleasing luminaire that is 17.5" (446mm) in diameter and 4.7" (109mm) in height has a durable, thermally efficient and weatherproof enclosure. Precision die-cast aluminum housing and lens frame give Excursion a high strength construction, excellent corrosion resistance and superior thermal conductivity. High efficacy, thermally optimized LEDs with integrated metal-core printed circuit board mount directly to the aluminum housing for efficient heat dissipation. Excursion has extraordinary lumen maintenance with over 100,000 hours of L70 life even in operating environments with ambient temperatures as high as 40˚C. The edge-mount light engine provides more space for other functional components such as the driver, control module and sensors. This not only contributes to a visually clean product design with no visible electronics, hardware or seams, but also provides thermal isolation for the high-temperature sensitive electrical components. The LED board of a direct-lit LED luminaire is typically in direct thermal contact or close proximity with these components and produces thermal stress that could shorten the components' lifespan. Within the Excursion luminaire, the acrylic LDP serves as a natural thermal isolator for the electrical components.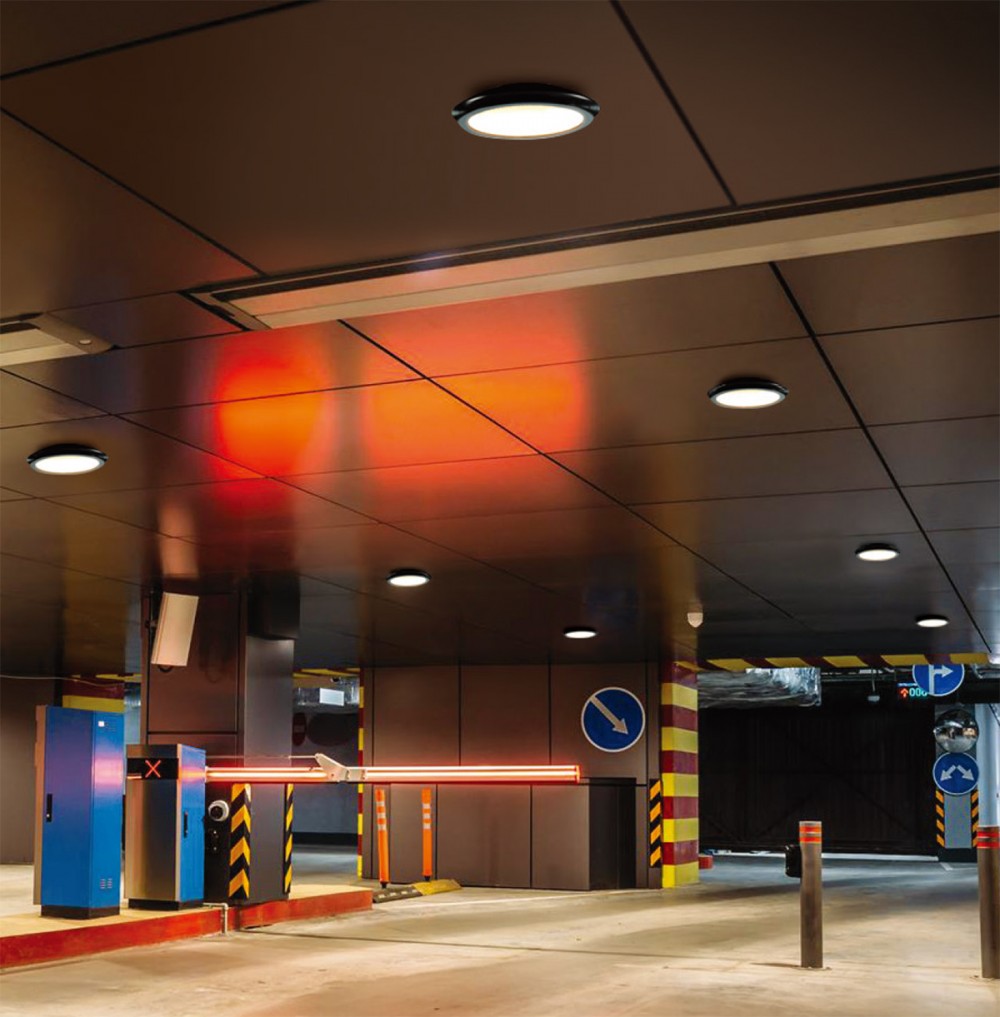 Excursion is engineered to stand up to lifelong exposure of rigors in unenclosed parking facilities, building canopies and covered walkways. The ruggedly built luminaire is 3G rated for ANSI C136.31 high vibration applications. The IP66 enclosure offers a high level of watertight integrity and protects the luminaires from total dust ingress. The luminaire housing receives a fade and abrasion resistant DuraGrip® polyester powder coat finish to withstand the corrosive atmosphere generated by humidity, salt, and vehicular emissions. Standard finish color options include black, white, metallic silver and bronze.
The LED luminaire has a built-in universal electronic driver (120V-277V) or optionally a high voltage driver (347V- 480V). The high-performance driver delivers high efficiency load regulation with a high power factor and low harmonic distortion over the wide input voltage range. The dimmable driver offers uncompromised dimming performance (10% - 100%) for any 0-10V dimming system. Integral over-voltage, under-voltage, short-circuit and over-temperature protection features ensure piece-of-mind across a wide range of operation conditions. A field replaceable surge protection device protects the downstream circuits from power surges and meets a minimum Category C Low operation (per ANSI/IEEE C62.41.2). Driver components are fully encased in potting material for moisture resistance. An optional 120v-277V integral emergency battery pack is available to provide constant output of current to the LED array for a minimum of 90 minutes when AC power fails. A test switch/indicator button is installed on the housing for ease of maintenance.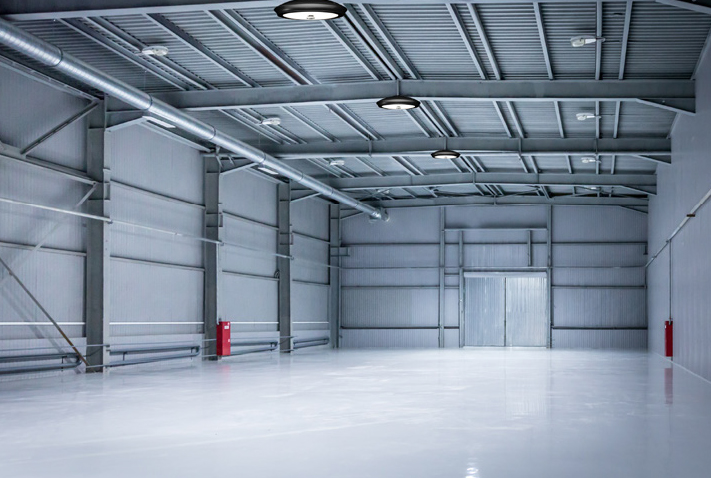 The Excursion has two integrated control platform options including stand-alone controls and the the LSI AirLink. Stand-alone lighting control is accomplished by mounting to the luminaire an integral sensor (IMS) which provides multi-level switching in response to detection. An optional configurator tool allows to customize the luminaire settings and is capable of storing and transmitting sensor profiles. The LSI AirLink wireless lighting controls system uses a factory-integrated LSI AirLink wireless lighting controller (ALSC UNV) to link each Excursion luminaire into a networked system. The ALSC UNV provides real-time light monitoring and control with utility-grade power monitoring. The controller has a 24V sensor input and power supply to connect up to two sensors to each fixture. The LSI AirLink allows other controls components to be integrated to the system for various automation features such as zone dimming, daylight harvesting, motion detection, scheduling, simple switching, and HVAC integration. The LSI AirLink Site Manager web app enables seamless control of the entire grid of light fixtures in a group via smartphones.
Excursion goes one step further than premium architectural aesthetics and visually comfortable illumination. It's also one of the most installer-friendly luminaire in its class with hanging innovations that distinguish it from the competition. The luminaire has a hinged 16ga galvanized slide and lock mounting bracket for direct surface mount to a 4" (102mm) octagon box or pendant mount with a 3/4" threaded hub. For stairwells or pedestrian areas where surface or pendant mounting isn't an option, an arm mount is provided for sleek integration with the luminaire and easy wall mount.