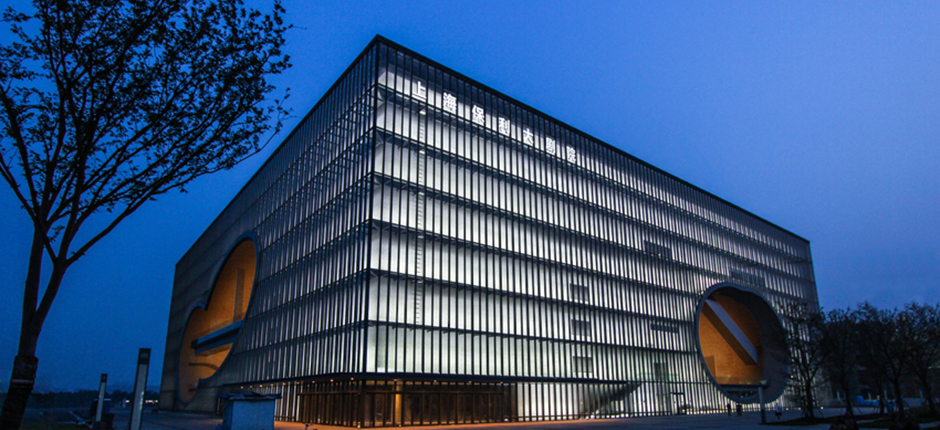 The JRL9 Series LED wall grazing fixtures from Jingri Lighting create rhythm and contrast for visually stunning architectural impressions. This linear lighting system delivers exceptional consistency in system color points and carries brilliant color mixing for smoothly animated light shows. Available in a wide range of colors, optics and lumen packages, this product family supports an array of innovative lighting designs that make use of the luminous splendor of LED technology to accentuate textures and enhance shadows on building facades or vertical surfaces. Designed to provide years of reliable operation under rugged conditions, JRL9 integrates the best-in-class components into a rigorously engineered fixture for a value-packed solution that combines exceptional performance and reliability.
JRL9 LED wall grazers are available in RGB and white light LED versions with two fixture lengths: 505mm and 1000mm. The different length options and LED configurations allow the fixture installation to be tailored exactly to the architectural structure and color scheme. To address the need for varied light intensity and distributions from a single design, the JRL9 product family is designed to house 9 (applicable to the 505mm length model only), 12, 18, 24, or 36 LEDs and produces up to 2244 lumens of intensely saturated full-color light output or 4001 lumens of high quality white light. Combined with five light distribution patterns from the 10°, 25°, 40°, 60° and 10 x 50° optics, the JRL9 series offers architects and designers the ultimate in project flexibility.
Utilizing advanced optical packages and state-of-the-art Osram/Cree LEDs, JRL9 provides a blend of optical performance and color quality that is extremely attractive to the design-conscious customers. These high efficacy, high density LED packages produced with tight LED binning tolerances at every step from wafer production to component packaging ensure great consistency of light performance and color uniformity across multiple fixtures in an installation. Precision engineered optics deliver exceptionally uniform symmetrical and asymmetrical optical distributions with superior beam quality that allows for high performance close-field color mixing with striation-free saturation while eliminating color separation and light scalloping between fixtures. The 3-channel RGB LED light sources combine to yield a total of 16.7 million color possibilities which are controllable through DMX512 programming. Each JRL9 fixture is equipped a DMX input that enables it to operate as an individually controllable full-color LED node for installations ranging from a few fixtures to complex facilities.
The JRL9 Series light fixtures are built to last with an integrally extruded 6063 aluminum alloy housing with die cast end caps. The rugged construction ensures high linear rigidity for the structural stability needed to protect the electrical and optical components. The heavy duty aluminum housing with high thermal conductivity provides excellent thermal management to keep the junction temperature of LEDs below the maximum allowable value. With tempered glass lensing and silicone gasket sealing the fixture is completely protected against water and dust ingress. JRL9 raises reliability even further with silicone potting for dependable sealing, bonding, and protection against water penetration, chemically aggressive environment, thermal cycling and mechanical stresses. The linearity and ultra-low profile of JRL9 complements the geometry of any architecture. Fixtures can be connected together for end-to-end illumination. Adjustable mounting brackets aid easy installation and optical aiming.
Product features
Multiple options of lumen packages, optical distributions, LED configurations.
Extruded aluminum housing with high thermal conductivity, mechanical strength and corrosion resistance.
Robust environmental protection with silicone sealant potting.
High quality LEDs with excellent color quality, lumen maintenance and chromaticity stability.
Exceptional consistency of fixture-to-fixture light performance and color precision.
Optimized thermal management for maximum performance, long component life and reliability
Ultra high efficiency optics for outstanding color mixing.
Compatible with DMX512 control for programmable light shows and dynamic effects.
IP66 ingress protection.
White light version selection table

RGB version selection table