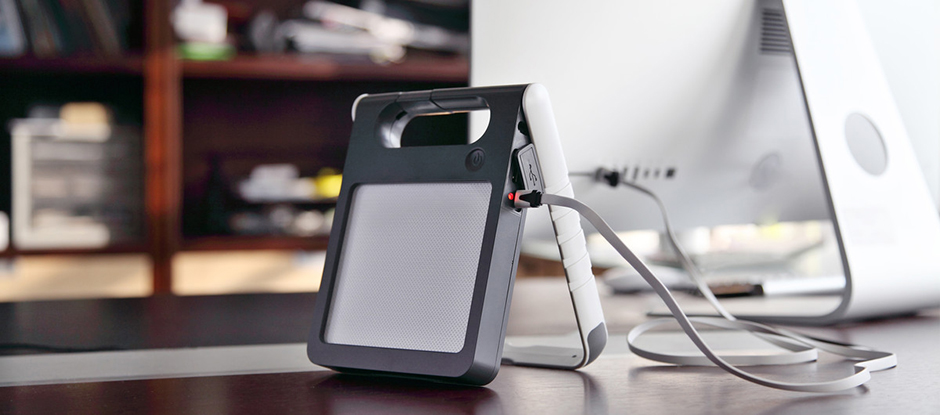 The Lutec Padlight LED lantern is the ultimate travel companion that provides dependable and rechargeable brightness virtually anywhere. The ingenious design eliminates the bulky form factor and additional weight associated with legacy lanterns for an extremely low profile construction without sacrificing light output or durability. Its lightweight build, compact design allows you to take the lantern on the go with ease. Ultra bright, multi-functional, weather resistant and most importantly.....incredibly convenient, this lantern is nothing short of essential for all your outdoor recreational activities, including camping, hiking, fishing, hunting and boating.
The state-of-the-art LED lantern takes the form of a smaller sized, low profile panel optimized for portability while packing all the quality and features of other larger portable lights. Measuring 7.1 x 5.6 x 1 inches and weighing less than 15 ounces, this compact and lightweight package incorporates a high efficiency LED light engine, a robust monocrystalline photovoltaic module and a high capacity rechargeable lithium-ion battery. The highly engineered lighting system sophisticatedly integrates these functional components into a small footprint while extracting best performance from each part by marrying power characteristics of the LEDs, battery and the solar panel.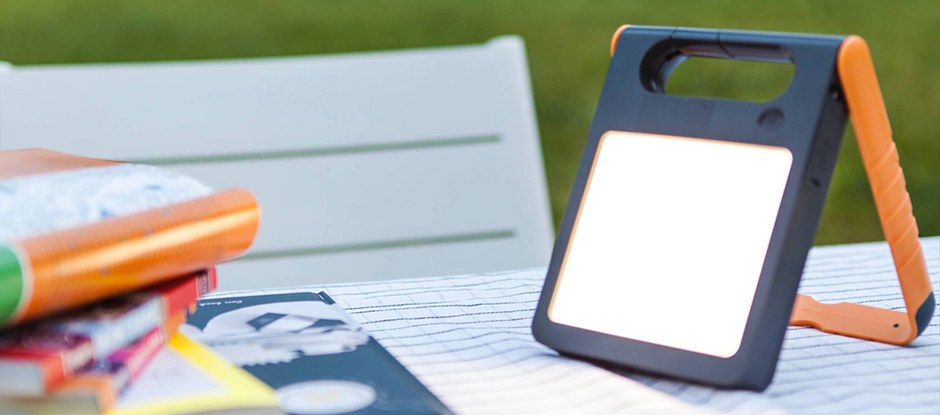 The lantern's LED module draws only 2.4 watts of power but produces 200 lumens of crisp white light with a battery run time of up to three hours. The lantern is equipped with a touch dimmer switch that provides depth of discharge (DOD) adjustment for a longer autonomy period. With the lowest DOD for 20 lm night light brightness mode, the 3.7V/2200mAh rechargeable lithium-ion battery on a full charge provides a continuous lighting time of up to 36 hours. At the middle level light intensity (80 lm output) the lantern will run for 9 hours. The high quality 1.4 watt monocrystalline solar panel provides maximum efficiency and longevity. In conjunction with a built-in charge controller that regulates current and protects the battery from overcharge and over-discharge, the photovoltaic system ensures the light has a dependable source of power.
Padlight has an integrated Micro USB port that allows the internal Li-ion battery to be alternatively charged by any external USB power source such as a computer. A neighboring standard USB port serves as a charging port that enables you to recharge your cell phone or tablet.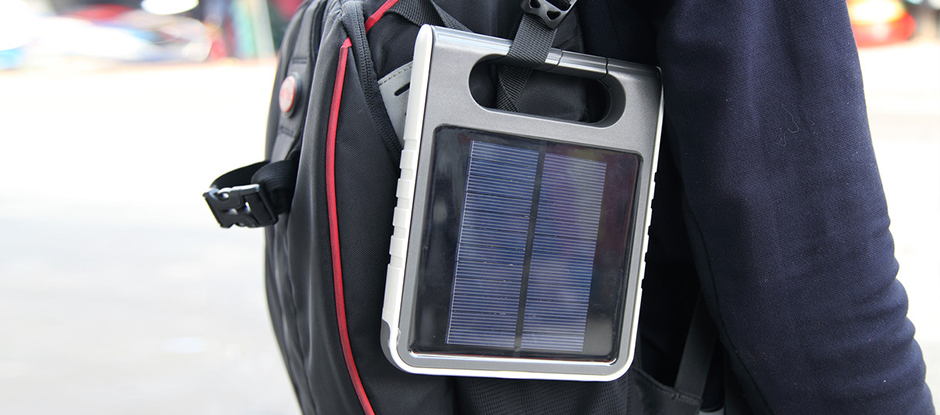 Padlight has been built to survive the rigors of outdoor use. The impact resistant ABS construction provides the rugged durability. A white polycarbonate diffuser provides weatherproof protection to the light sources and softens the light throw for visually comfortable illumination. An eye-catching, 360° rotatable yoke in a green, orange or white finish completes the sleek, modern look of this rechargeable light panel while providing the flexibility in positioning.
Product features
Integrated design, ultra-compact.
Dual charging system - solar power and USB input.
USB output capabilities to charge smartphones or USB-powered devices.
High efficacy, long life SMD LEDs.
Soft, uniform surface illumination.
Lightweight, durable ABS housing and PC lensing.
3.7V/2200mAh rechargeable lithium-ion battery.
1.4W monocrystalline solar panel.
Adjustable brightness, 3-level dimming.
Impact-resistant construction.
IP44 ingress protection.