Satisfaction with lighting is one element of overall environmental satisfaction in
offices
. While adequate lighting quality in offices and other commercial spaces may be realized through a competent application of lighting products, in an effort to achieve a high level of quality, the architectural space must have some sort of visual appeal. Architects have always used lighting as a way to reinforce the architectural features of their buildings. Topsund, a Shenzhen based linear LED lighting manufacturer, debuted its
LED wraparound fixtures
which bring LED technology with its reliable color consistency and extended service life.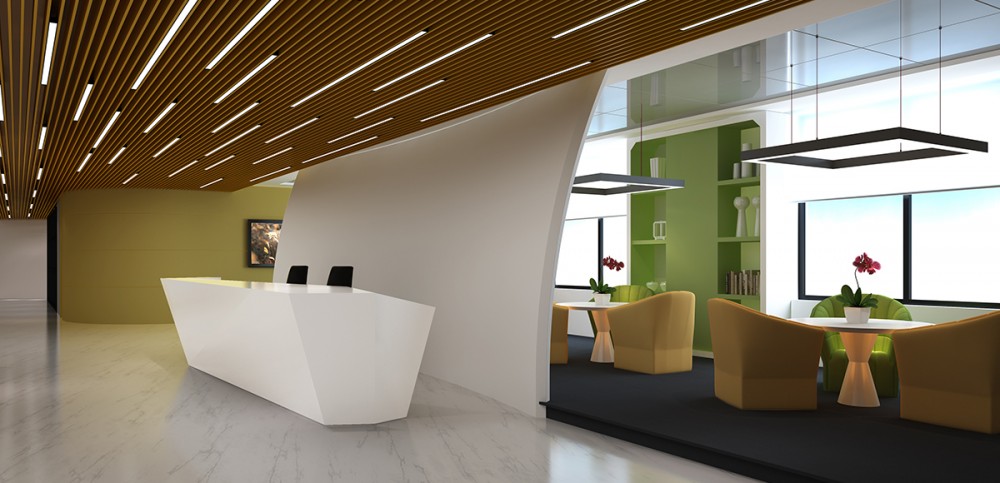 Lighting is a critical component of the design that may enhance or weaken the work experience and affect the well-being of the staff. The use of fluorescent lighting in office building is prevalent. Nevertheless, they suffer from a multitude of limitations, including high operating voltages, high energy consumption, low power factor, short operational life, high level of harmonic distortions, and undesirable light output quality with regard to both color temperature and color rendering. Many efforts have been invested in utilizing solid state lighting technology in lamps to replace fluorescent linear lighting fixtures. The progress in Light-emitting diodes (LEDs) technology has been panoramic over the past few decades. LEDs have certain characteristics that make them highly desirable for office lighting applications that were until now the realm of fluorescent lights.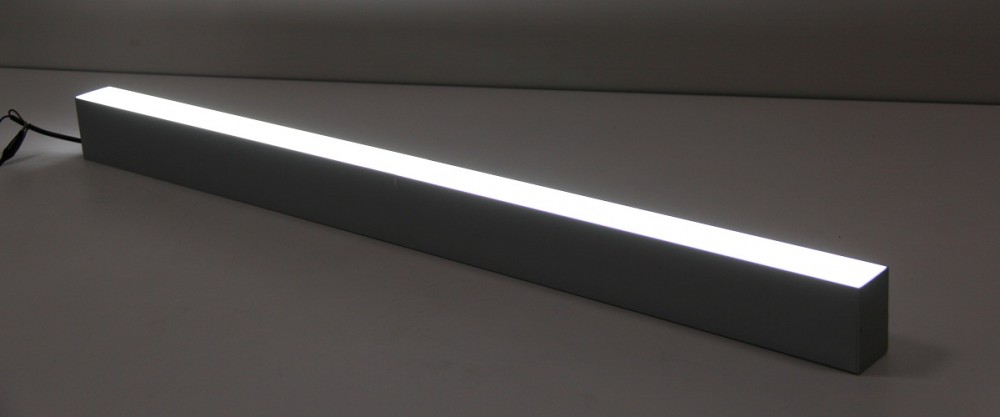 Topsund LED wraparounds are developed to aid the interior design by creating a more contemporary atmosphere with a perfect integration of human needs, architecture, and economics and the environment. It is designed with a high VCP (Visual Comfort Probability) into consideration to avoid the irritation from glare which may result in a reduction in visual capabilities. Artificial lighting in the working space typically uses the standard color rendering index (CRI) to rate the quality of white light. Topsund LED wraparounds employ high brightness SMD2835 LEDs to achieve a CRI of 80 minimum to provide a spectrum of light that enables the human eye to perceive bright and vivid colors, and allows objects to be distinguished irrespective of subtle color shade differences in indoor environment. The LED linear light blends naturally into any scene, and offer flicker-free and ghost-free illumination that is pleasant and comfy for occupants' eyes. Even after extended hours of use, their eyes will feel significantly less fatigue than with traditional types of lighting.
The light fixtures may be surface or flush mounted to ceiling and wall surfaces, or suspended down below the ceiling surface, depending on the designer's aesthetic and functional considerations. They come in standard length sections of 500mm, 1000mm, 1500mm, 2000mm, 2500mm, and can be easily joined together by connectors in continuous runs to provide seamless linear illumination. The anodized aluminum housing in glossy silver or matt black finish is fabricated in a multiple-stage pretreatment assures superior paint adhesion and rust resistance. A bottom PMMA diffuser provides a glare free wash of light. LED linear fixtures come in 3500K, 4000K, and 5500K color temperatures. Long-life LEDs, powered by high-efficiency constant current drivers.