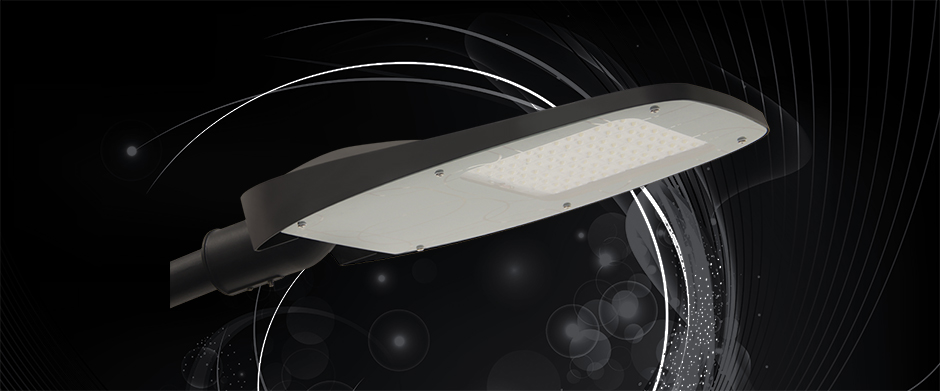 The JRA11 Series LED luminaires from Jingri Lighting are designed as modern and aesthetically pleasing outdoor lighting systems that offer the ultimate solution for lighting local roads, residential streets, public venues, pedestrian walkways, car parks, tennis courts, footpaths and cycle ways. Featuring a unique visual appearance combined with enhanced reliability, dependable performance and an attractive overall total cost of ownership, JRA11 provides all of the elements that are highly coveted by lighting designers, contractors and end-users.
The product's clean profile and aerodynamic design offer a dynamic blend of form and function. Beyond delivering the style that complements both new and existing architecture, the streamlined geometry of luminaire housing boosts airflow without surrendering to complicated, unbalanced external fin structure which is also prone to dust and debris accumulation. The die cast aluminum housing is designed with a concealed internal heat sink designed to offer more effective surface area per volume, contributing to a thermodynamically strong thermal path. Heated air is channeled through the bottom of the luminaire and thermal energy is dissipated through the adequately dimensioned cooling path into the surrounding ambient air.
The low profile luminaire is monolithically optimized for an extremely low interface resistance along the thermal path. JRA11 utilizes thermally optimized Cree or Osram LED packages to survive the stresses over a wide range of drive currents and junction temperatures. With precise tolerance control and repeatability in manufacturing, the LED assembly of JRA11 boasts top-notch reliability of the solder joint between the LED package and metal core printed circuit board (MCPCB). A calculated number of discrete LEDs electrically connected and thermally interfaced to the circuit board which includes a low stress dielectric layer to deliver an optimum combination of thermal conduction and electrical isolation.
The high efficient thermal path from the die through the package encapsulant and MCPCB to the heat sink ensures the high lumen output, luminous efficacy and color consistency of Cree/Osram LEDs. These high lumen density light sources are overmolded with a precision-designed PC lens to enhance light extraction. As a result, the glare-free, uniform photometric distribution and maximum lumen delivery of JRA11 LED luminaires make good sense in an array of street, area and site lighting applications.
The JRA11 Series LED street lights are offered in 30W, 40W, 60W, 90W, 120W, 160W and 200W models with lumen output ranging from 3630 lm to 20800 lm. The luminaire is equipped with a Mean Well (or optionally Inventronics) LED driver that accepts 100V through 277V. The LED driver operates with exceptional efficiency to provide accurate constant current control and excellent power factor correction (0.90). These drivers include 1-10V dimming, built-in timer dimming schedules, and the DALI/PWM interface for direct integration and operation with standard dimmers, motion sensors, photocells, as well as energy and light-management systems.
The luminaire housing is finished with TGIC polyester paint applied after a pretreatment process to meet the AAMA 605.2 performance specification for excellent corrosion resistance, optimal color and gloss retention. The electrical chamber and optical assemblies are sealed to provide IP66 level ingress protection. The luminaire accommodates both post-top or side entry mounting and allows for a vertical +15° to -15° tilt (side entry) or 0° to 15° tilt (post top) in 5° increments.