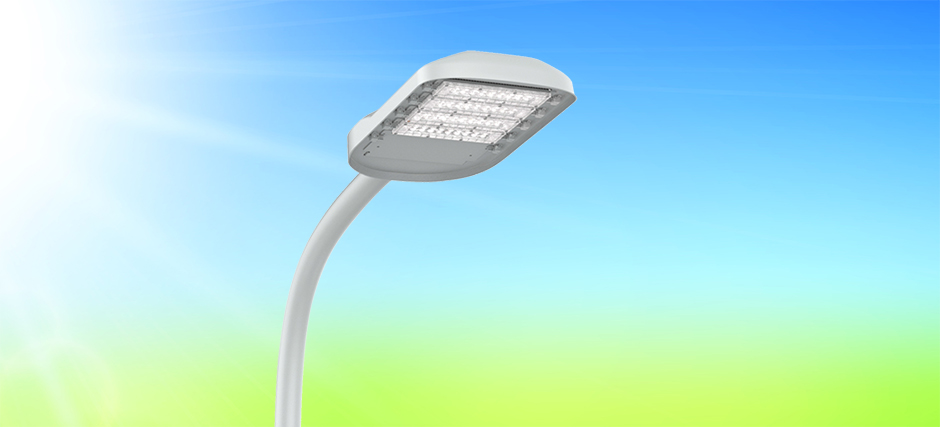 The JRA6 Series LED street lights from Jingri Lighting offer a maintenance free and cost-effective lighting solution that has been designed with DOT, municipal and utility customers in mind. A minimal total cost of ownership and superior configurability were the driving force behind the development of this product family. The modular advantage of the JRA6 series is the design flexibility that easily accommodates a complete range of
street lighting
applications ranging from major, collector, and local roads to residential streets, footpaths, cycle-ways, bridges, overpasses, and other traffic areas.
Construction
The JRA6 Series has an extruded, high-density aluminum housing engineered in a sleek geometry. Lightweight yet still delivering uncompromised dimensional stability and thermal dissipation performance, the rugged housing lends both style and durability to the lighting system. Its architecture is developed around the concept of hassle-free installation and maintenance. The push-and-lock design allows the light engines and electrical modules to be securely and seamlessly integrated into the system without using any tool. The isolation of electrical and optical chambers effectively blocks interrelated thermal impact and also offers ease of field replacement and maintenance. The electrical and optical chambers are IP66 rated providing tight ingress protection against water and dust.
Thermal Management
The vented housing allows air to continually flow through the luminaire. This convective heat transfer design combined with the high thermal conductivity of aluminum housing provides an adequate thermal path to draw heat away from the modular LED engines to the ambient. Superor solder joint performance of the MCPCB system enables high efficacy LED packages to operate on high drive currents without thermal buildup within the LEDs. The MCPCBs features a dielectric layer with extremely low thermal resistance that enables very tight packing of multiple LEDs on the board. The self-contained LED engines have integral aluminum heat sinks to route thermal energy away from the MCPCBs. They're thermally interfaced with the aluminum housing for integrated thermal management.
Light Source and Optics
The LED engines of JRA6 Series LED street lights utilize Cree/Osram LEDs to deliver high-density performance with long L70 lifetimes at both high temperature and current. These thermally optimized LED packages achieve the lowest thermal resistance and very high efficacy for high drive current system performance. With their breakthrough optical performance and lumen maintenance, JRA6 offers minimum 70,000 hours of maintenance-free operation while delivering high quality illumination from a uniform source with exceptional color consistency and tight correlated color temperature control. RA7 can be scaled from 1 to 4 modular LED engines per luminaire in four different milliamp ratings and offers multiple lumen packages that range from 3080 to 24560 lumens in 3000K, 4000K and 6500K CCTs. The optical system is equipped with Type 2 TIR lenses for precise beam control, high uniformity illumination and maximum spacing's between columns.
Electrical
JRA6 incorporates 525mA/700mA/850mA/1050mA Mean Well/Inventronics drivers to deliver high performance constant current regulation. Engineered for excellent performance and reliability, these low THD, high PF LED drivers are configured to match electrical characteristics of the array of LEDs for maximum electrical/optical conversion efficiency of the LEDs and minimal power loss within the driver. These drivers come equipped with robust system protection against overcurrent, short-circuit, overvoltage and over-temperature conditions. JRA6 LED street lights support a full range of dimming scenarios and light-on-demand features, including both stand-alone and network protocols.
Finish
TGIC polyester powdercoat finish bonded by heat fusion thermosetting after a multi-stage cleaning and chromating process, laboratory tested to withstand prolonged salt spray and UV exposure per ASTM B117/ASTM G154 and meets ASTM D523 gloss retention requirement.
Mounting
The JRA6 Series LED street lights are designed for arm mount and accommodate 48mm, 60mm, or 76mm O.D. steel poles.