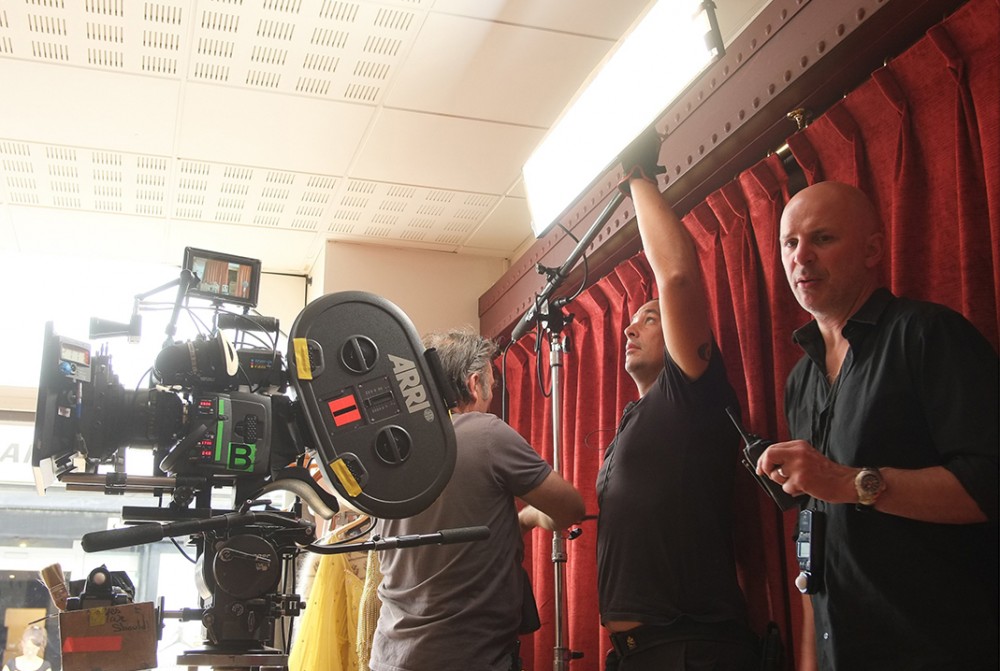 The MIX LED light panel from DMG Lumière by Rosco enables cinematographers, videographers and photographers to produce superior quality creations with a soft, flattering quality of light that is precisely controllable and adapts readily to a variety of lighting situations. This Cine Gear Technical Award winner harness DMG Lumière's hallmark LED technology in a lightweight, low profile, and durable design. With innovative design and thoughtful engineering, the MIX LED panels bring all the benefits of LED lighting such as high energy efficiency, significantly extended long life, cool emission, silent operation, flicker-free lighting, and flexible output configurations to professional production lighting. The DMX addressable and Wi-Fi enabled light panel is directly controllable from a smartphone or tablet via the myMIX app which provides exclusive access to Rosco's massive library of gel colors and allows intuitive color customization and additive mixing.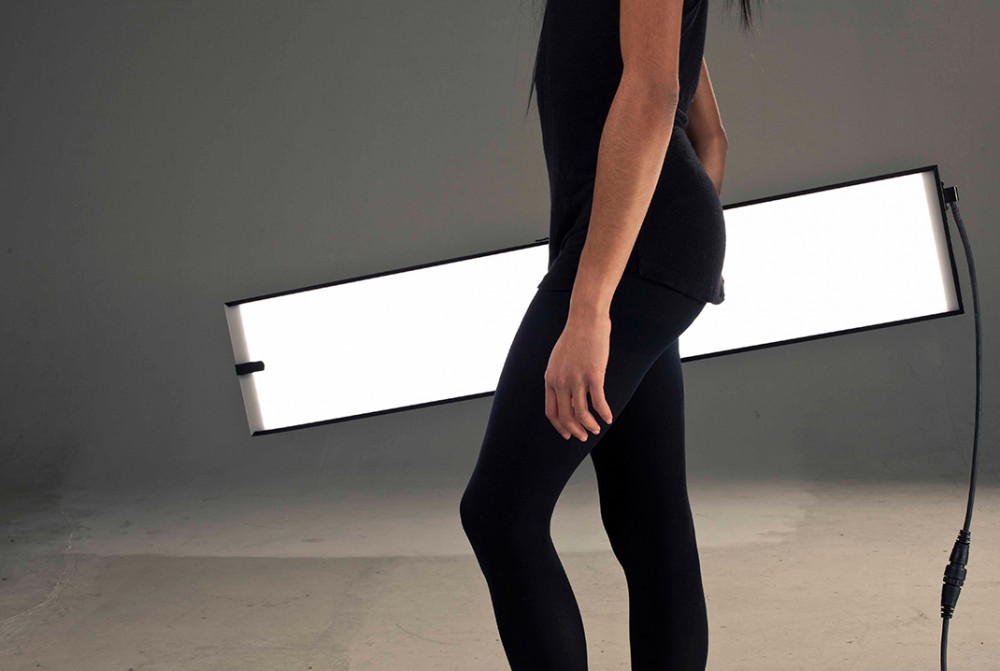 The MIX family consists of three models: SL1, MINI and MAX. The idea of this invention all started with the SL1, which was originally created to find an alternative LED solution to the fluorescent tube. This LED panel has a metric size of 1130 x 200 x 20mm (44.5 x 7.8 x 0.8"). It balances illuminance coverage and portability to offer a multitude of benefits for work in-studio or on location. The MINI which measures 23 x 7.8 x 0.8" (585 x 200 x 20 mm) and weighs only 3.7 pounds (1.7 kg) is a super lightweight and portable panel that is ideally suited to on-the-go video shooting applications such as location interviews, mobile documentaries and television/feature film productions. The MAXI has two panels hinged together to form a 1250 x 754 x 23 mm (4' x 2.2' x 0.8") mega panel for only 12.5 kg (27 lbs). This foldable panel can be locked in any position between flat-open and closed using a yoke which also allows 360° rotation for maximum freedom.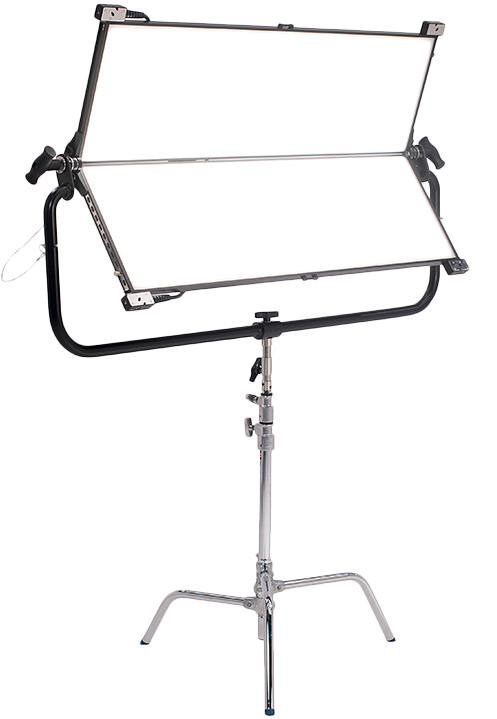 Incorporating 1092, 2184 and 8640 SMD2835 LEDs respectively, the MINI, SL1 and MAX deliver powerful illumination with illuminances up to 4786 lux @ 0.5m, 7797 lux @ 0.5m and 1880 lux @ 3m while drawing only 85, 170 and 520 watts of power - just a fraction of the energy consumption of tungsten lamps. The MIX lights are painstakingly engineered to exceed the highest professional standards to guarantee the system reliability and fixture durability. Constructed from high purity aluminum, the high strength housing has excellent dimensional stability as well as superior thermal conductivity. Efficient heat sinking combined with robust solder joints eliminates the risk of premature thermal degradation of phosphor and LED encapsulants due to excessive heat buildup at the LED junction. As a result, not only the MIX LEDs have an excellent lumen maintenance over their long rated operation life, minimal variation in the chromaticity range ensures consistency in system color point. High solder joint reliability enables the LED modules to tolerate abusive treatment such as aggressive handling and inevitable vibrations during transportation.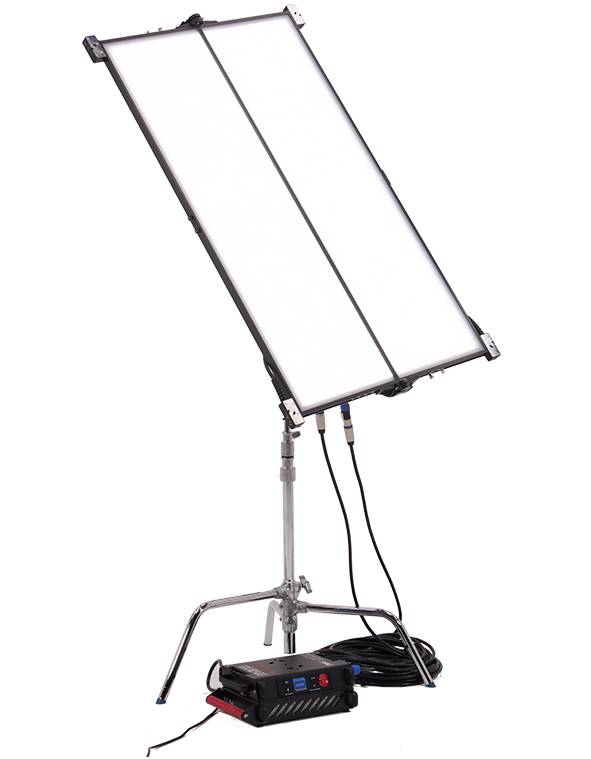 MIX blends together six LEDs: red, lime, green, blue, amber and white. This enables it generate a wider gamut of colors than RGBW or RGBA fixtures and makes an infinite number of creative effects possible, from pretty pastels to deep intense hues. The red and lime LEDs in the array are manufactured exclusively for MIX – meaning that it can create colors, tones, and hues that are only available from a MIX light. The ability to perform intelligent color mixing gives MIX tremendous versatility for adaptive lighting in an extensive array of shooting conditions. The tunable white LED panel provides variable color temperatures from 3000 to 5600 kelvin. 256 levels of control for each calibrated LED color group enables creation of 16.7 million colors. Whether it's used for deep colors, soft pastels, or high quality white light, MIX reaches a depth of color-saturation that no other competing products can attain.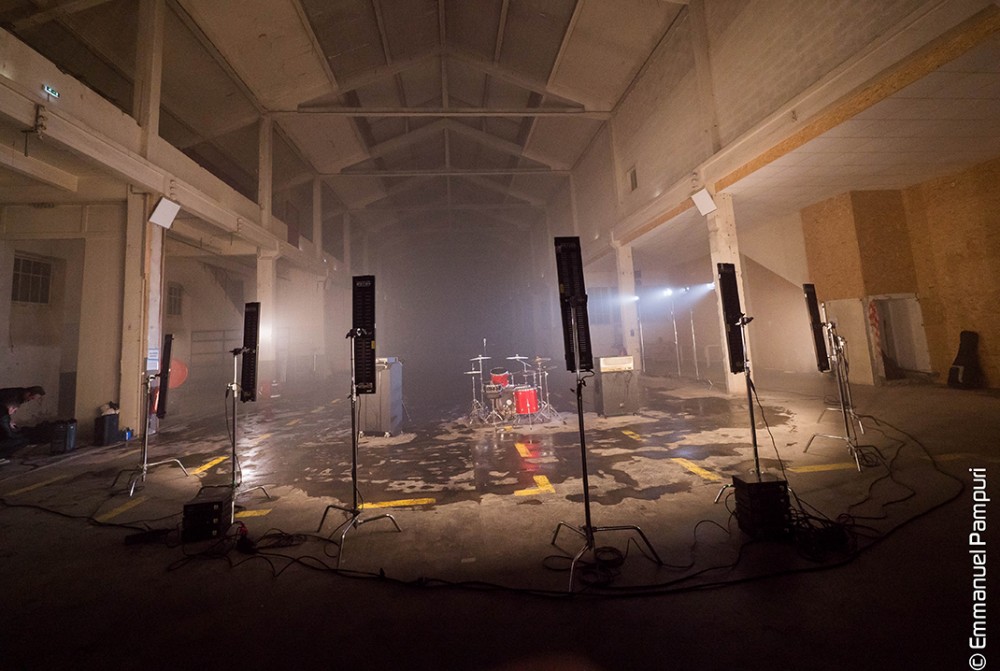 With a color rendering index (CRI) of 94 @ 3200K and 96 @ 5600K and television lighting consistency index (TLCI) of 91 @ 3200K and 94 @ 5600K, MIX brings out more vibrant colors and patterns to provide ideal lighting for sensitive objects. A uniformly spread spectral power distribution (SPD) at all wavelengths of the visible spectrum allows MIX to accurately duplicate the warm glow of tungsten filament lights and render gorgeous skin tones on camera. In conjunction with an impact resistant acrylic diffuser with evenly scattered penetration, the MIX LED panel creates enticingly soft, aesthetically pleasing light that gently embraces its subjects. The optional round acrylic diffuser (thermoformed) which is specifically designed for gaffers and cinematographers superbly softens the light with 20° increase in beam spread compared to the standard flat diffuser. Quick fit barndoors which are mounted with a spring loaded system are provided optionally to control spill light. The Snapgrid directs soft light with its 30/50° eggcrate which fits nicely onto the light with velcro. The Snapbag is a softbox which increases the emission surface and softens beautifully with a quarter, half or full diffusion fabrıc.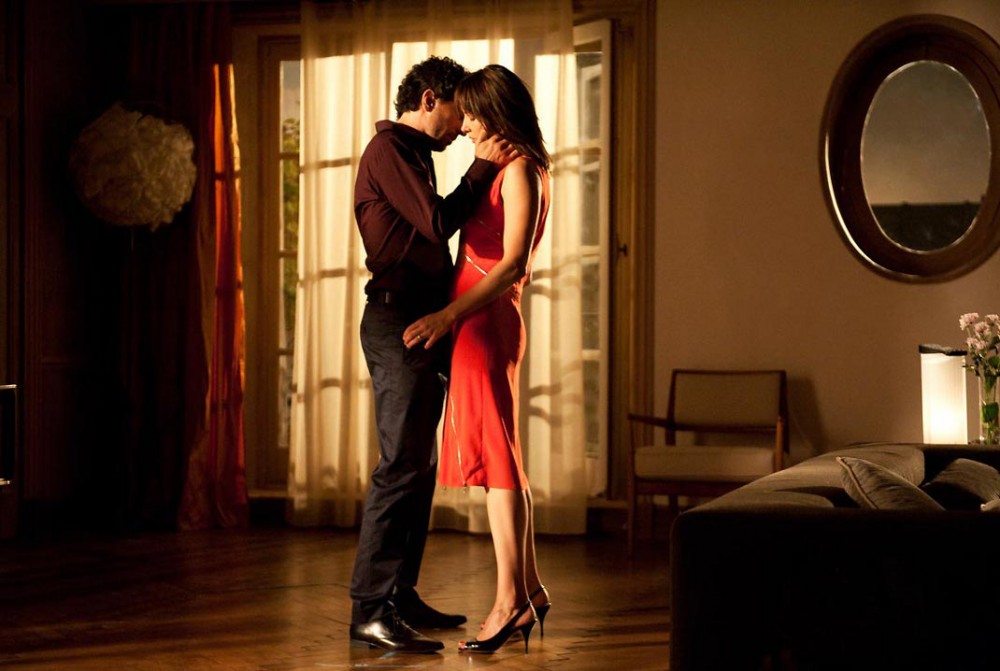 MIX doesn't just reproduce color accurately and shine with exceptional visual comfort, it's optimized for HD, 4k, and even 8k broadcasts to deliver super-slow-motion replay. DMG Lumière's advanced constant current LED driving technology smoothes out the large output current ripple delivered to the load thereby reducing to a minimum. The stroboscopic effect, a type of indirectly perceived flicker, is just one of many potential consequences of flicker but is a big nuisance in HDTV broadcasting, digital photography and slow-motion recording where the motion of objects may be wrongly perceived or motion blur in an individual frame may be present, e.g. phantom array in motorsports and slowing or stopping of objects in games with moving balls. MIX lights enable broadcasters to shoot at faster shutter speeds and higher frame rates without causing flickering to occur during the slow motion video rendering.
The HD-friendly lights come with AC and DC power solutions as well as wired and wireless control gears that give MIX excellent controllability and maneuverability specs. The auto-ranging power supply that accommodates 100 to 240 VAC input allows connection of the MIX panels to a variety of AC supplies. MIX can also be powered by virtually any DC power source that provides 12-30V constant current. Advanced DC drivers with DMX wired and wireless function (Lumen Radio FX chip) and WiFi/LAN input transform MIX into digital lighting nodes that can be synchronized in groups. Theatrical grade dimming control provides smooth, flicker-free dimming from 0 to 100% with no visible stepping or jerkiness at any FPS. The driver mounts directly onto the back of the light panel with spring loaded system.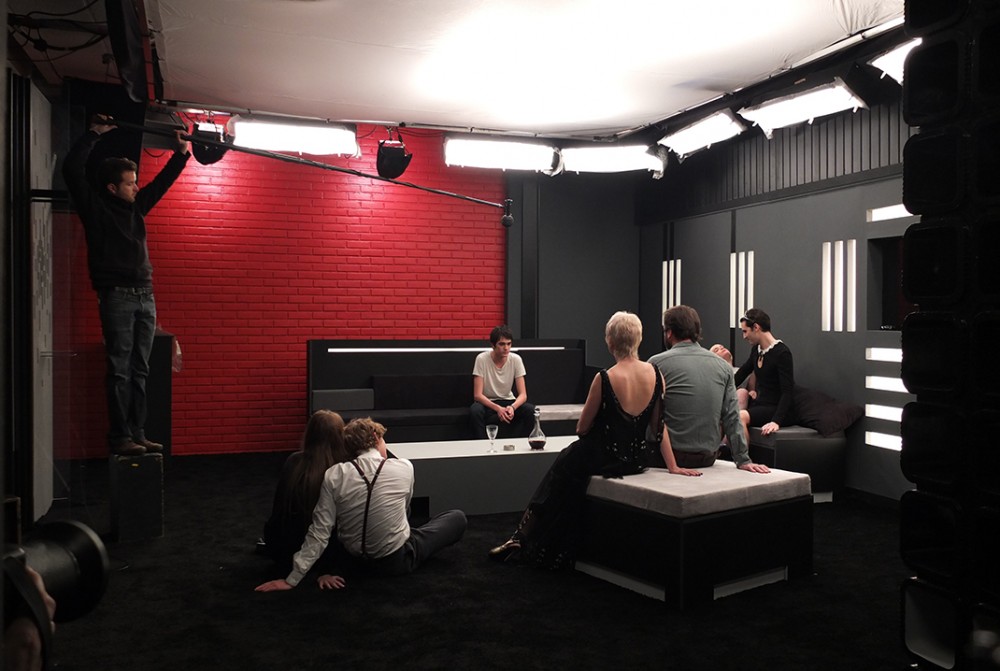 Besides easy-to-use on-board control that facilitates hassle-free operation, DMG Lumière developed the myMIX app that enables filmmakers to create the precise color of light they want while speeding up their workflow. The app controls MIX fixtures wirelessly and enables efficient, creative use of the full-featured lighting system. Simply choose between three different modes and fine-tune the light output with the color temperature, color or Rosco gel color you desire.
The Gel Mode enables you to select a color from a vast library of Rosco gel colors and modify the hue, saturation, and green/magenta shift of the gel color as needed.
The White Mode provides access to a wide range of tunable white light from daylight to tungsten, including precise green/magenta correction.
The Color Mode allows you to navigate through the MIX color space using the 360° hue wheel to set your MIX LED fixture to any color and intensity you want. With this mode you'll be able to desaturate colors toward several different color temperatures of white light to create different tones of the base hue.
The intelligent app even allows to you pinpoint a color captured from the real world using your mobile phone camera. User-selected colors can be saved to a personal library of colors in the cloud to call up whenever they are needed them in the future. These personal color mixes can be shared with any friend or crew member, a great feature for cinematographers to enhance teamwork productivity.
This novel system is available with a variety of accessories which are designed to enhance ergonomics and portability. The K1 standard mount which is a steel lolly-pop mount for all MIX fixtures can secure any weight between 1 and 15 kg. Same specs as the K1, the K2 gooseneck mount has a baby-pin female receiver, specifically designed for c-stand usage. A quickfit handle provides a very comfortable hold. The hard fabric bag with wheels and extendable handle comfortably transports a full kit with all accessories.