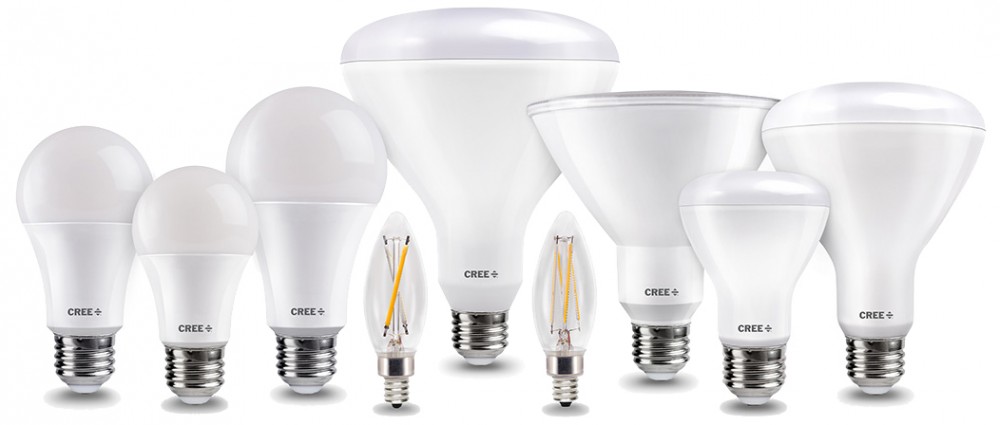 Today, there is an overwhelming number of light bulb options and you are allured to sacrifice quality and performance for a decent price. LED bulbs are now as cheap as incandescent bulbs. What you don't know is that the light quality of these cheap LED bulbs is way too inferior to the legacy incandescents. The extended lifetime of LED bulbs has been touted enthusiastically as another selling point attractive to consumers. But prepare yourself to face the fact that the operational life of these bargain-priced LED bulbs is not as longer as the advertised lifespan. General consumers are very likely to be strung along by the marketing theoretical hypes that simply parasitize on the proven LED technology, while the product itself lacks serious engineering and use of high quality componentry. You get what you pay for. The manufacturing cost of a typical 60-watt equivalent A19 LED bulb that currently floods the market is approaching a half dollar, how do you expect it to perform for ten or more years?
Cree LED bulbs are one of the few lines of high quality LED bulbs that you can count on for superior quality of light over the guaranteed 10 years of maintenance-free, energy efficient operation. Available in standard A19, BR30, BR40, R20, PAR20, and PAR38 form factors, Cree LED bulbs can be easily integrated into your table lamps, floor lamps, wall sconces, ceiling lights, recessed cans, and track light fixtures for residential, retail, office space and hospitality applications. These high quality, technologically advanced light bulbs feature beautiful light characteristics, lifelong color consistency, excellent lumen maintenance and up to 85% less energy consumption compared to a standard incandescent light bulb. Cree LED bulbs are engineered to work better and last longer, keeping replacement chores to a minimum. The Energy Star certified Cree LED bulb is a worry-free choice backed by one of the strongest warranties in the industry.
Cree LED light bulbs are designed to be indistinguishable from incandescent color quality with brilliant color rendering far above the usual standard. LED lighting is known to be economical from an energy consumption point of view. Phosphor converted white light from the low quality monochromatic LEDs has poor spectral quality due to the limited number of wavelengths. LED bulbs, A19 GLS light bulbs in particular, are the primary category of LED products that use the lowest quality LEDs. To put it another way, most LED light bulbs available on the market are entry level products. LED bulb manufacturers weigh more on cost optimization and ignore the quality of light. Their products typically have a low color rendering index (CRI) of 80 or even less and thus do not satisfy the requirements stipulated in the standards for interior lighting. Whereas incandescent bulbs have excellent spectral qualities. Its 95 CRI warm white light emulates the characteristics of natural light which provides a spectrum of light and enables the human eye to perceive bright and vivid colors.
With a spectral power distribution (SPD) uniformly spread throughout the visible light spectrum, Cree LED bulbs produce beautiful light which features an exceptional 90+ color rendering index. For many people, the correct perception of the colors of objects such as skin tones, artworks, clothing, paints, inks, cosmetics, foods, ornaments, and visual media is a really important part of life. Light with an 80 CRI Ra often cause unnatural color appearance because it either has low levels of some colors or is missing them entirely in the spectrum. It's evident that we don't want our light fixtures to cast light that distorts the intrinsic colors of the beautiful decor around us. Color distortions not only negatively impact our visual perception, but also make visually demanding tasks such as reading, painting and sewing a great challenge.
Cree takes advantage of its own high color fidelity LEDs and offers a premium line of products that are designed to enhance your interior spaces and make the colors of your decor rendered vibrantly and true. With Cree LED bulbs, the accurate color rendering provided by the traditional incandescent lamps is no longer an unaffordable luxury. We believe you deserve to experience exceptional lighting in your home. Buying the dirty-cheap, poor color quality LED bulbs is a classic case of being "penny wise, pound foolish". By paying a little few extra dollars for a Cree LED bulb you'll enjoy healthy, visually comfortable lighting for ten years to come. Many lighting manufacturers will argue that the tradeoff between color rendering accuracy and lamp efficiency drives them to produce low CRI LED bulbs. The affordable Cree LED bulbs offer a luminous efficacy above the industry standard without compromising light quality. Its 60-watt incandescent equivalent A19 produces up to 815 lumens of high quality light while consuming just 10 watts of power, which translates to $1.20 yearly energy cost based on 3 hrs/day operation time, $0.11/kWh electricity cost.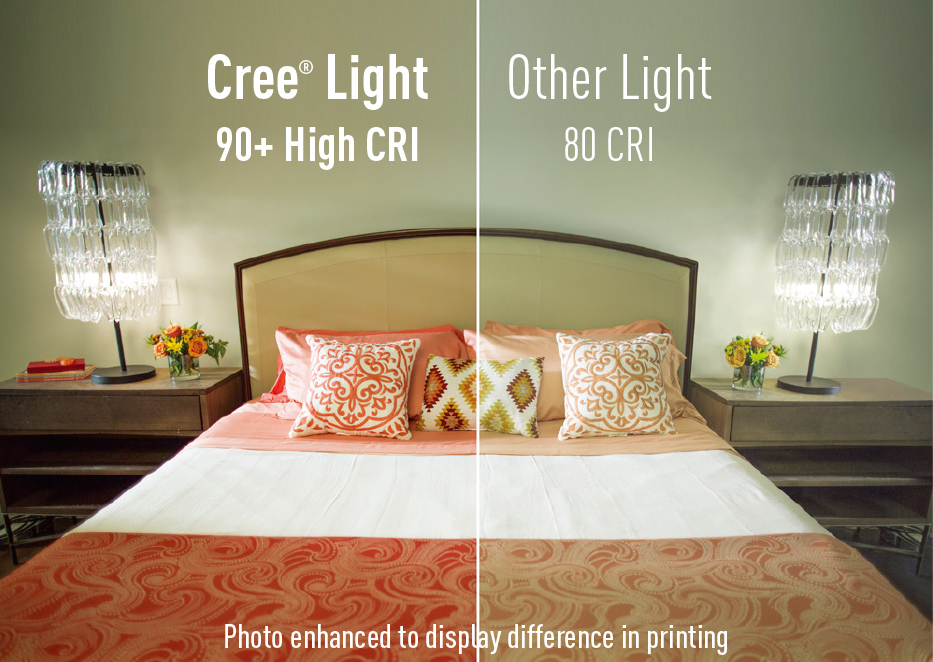 Many misinformed consumers take it for granted that a light bulb using LED technology is long-lasting. Notwithstanding their advantages over incandescent light bulbs and fluorescent lamps, LED lamps require more precise current regulation and efficient thermal management. A significant problem associated with LED lighting technology relates to complications that arise in connection with the driver utilized to power the light source. LED drivers are such a critical cost components in LED lighting systems that many manufacturers go for low cost circuit designs over the performance and reliability of the driver. A lot of driver solutions developed for LED bulbs come with a low component count or extremely simplified design. The life span of an LED bulb which uses one of these cheap solutions are significantly shortened because LEDs are driven by a load with unmatched or unoptimized electrical characteristics.
A driver circuit not only has a significant impact on the efficiency and lifespan of the LEDs, but also affects light quality. Flicker is a major challenge in the lighting industry. It occurs when the current flowing the LEDs does not remain constant over time. Flicker can evoke both immediate visual discomfort as well as long term effects on health. Cree LED bulbs use high performance LED drivers that provide high efficiency power conversion and produce accurately controlled currents to operate the array of LEDs. The driver smoothes out ripples in the output current provided to the LED load, thereby eliminating the associated effects such as flickering or shimmering while also getting rid of the audible noise such as buzzing or humming during dimming operation. Cree LED bulbs offer superior dimming performance when paired with͗ a variety of TRIAC dimmer controls, magnetic low voltage (MLV), electronic low voltage (ELV) and incandescent/CFL dimmer switches.
The performance and lifetime of an LED are also tied to its junction temperature management. Cheap LED bulbs use featherweight aluminum heat sinks that can compromise the overall thermal management of the lighting system. Inadequate thermal capacity will cause phosphor thermal degradation which results in lumen depreciation and color shift. The excellent thermal performance of Cree LEDs combined with high capacity heat sinking enables never-before-seen color consistency and lumen maintenance in LED bulbs. Robust heat dissipation and outstanding thermal design also ensure that the integrated LED driver is not adversely impacted by the LED thermal load.