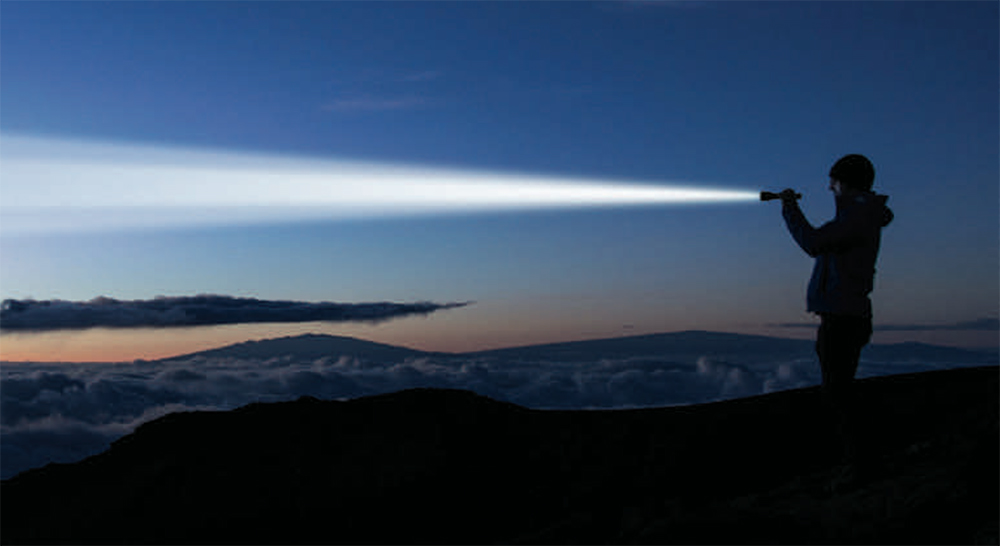 Maglite ML150LRX delivers an impressively high light output and long run time in a mid-size package designed to be virtually indestructible. This flashlight measures 10.7 in. by 1.2 in. with a 1.9 in. head diameter and weighs 15.2 oz. Designed to help navigate the many challenges of the great outdoors and built tough enough to last a lifetime, ML150LRX embodies a precise balance of refined optics, efficient power, rugged durability and sleek aesthetics. No more reaching for a flashlight only to find that the batteries are exhausted. Confidently go camping, hiking, hunting, backpacking or prepare for an unexpected emergency with dependable and rechargeable brightness.
ML150LRX produces up to 1082 lumens of blistering white light from a high flux density LED. A twist focus optical system provides adjustable beam from spot to flood with a maximum beam distance of 458 meters and a peak beam intensity of 52555 cd. A fast-handling focus system adjusts from spot to flood with less than 1/4 turn of the head. Whether used as a searchlight for a maximum reach or a tactical light for a powerful beam, ML150LRX's blinding lumens and superb beam distance separate it from anything else in its class. A deep-dish parabolic reflector regulates luminous flux from the light source efficiently by reflection from the highly polished surface coating. The metalized reflector produces a balanced flood beam or a concentrated spot beam that cuts through fog and smoke with minimal backscatter.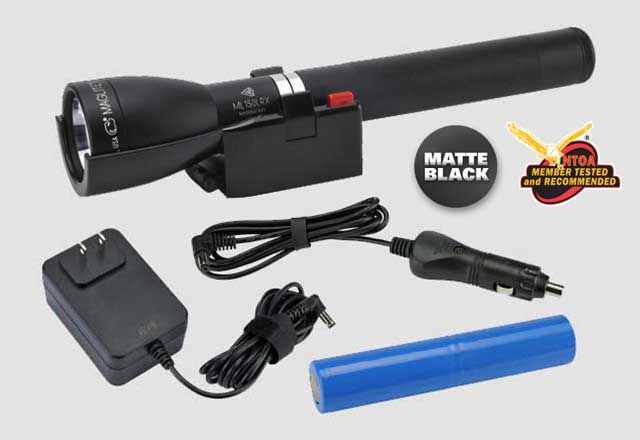 This flashlight also features Maglite's multi-mode electronic switch, which allows an array of user-configurable modes of light output activated through Mag Instrument's tailcap-switch-activated "Quick-Click" mode selector. Sealed, flush-with-the-barrel electronic switch provides access to five modes - full power (1082 lumens), low power (138 lumens), eco mode, strobe and momentary high modes. The eco mode features improved recharging efficiency and super power saving operation with a yield of up to 25 lumens and greatly extended run-time. Four activity based function sets, including General, Outdoor, Law Enforcement and Tactical, offer quick activation of different packages of lighting modes invoked in sequences. The switch function set is configured via the tail cap switch as per the instructions of the flashlight manual. The number of blinks activated by holding the tail cap switch corresponds to the function set, 1=general, etc.
ML150LRX is powered by a high-energy-density, fast charging (2.5 hours) and long life (up to 1,000 cycles) lithium iron phosphate (LiFePO4) rechargeable battery. On a single charge, the 6.4V, 3Ah, 19.2Wh battery delivers up to 79 hours of uninterrupted hours of consistent, dependable illumination in eco mode and a remarkable 3 hours 15 minutes of run time in high mode. The flashlight comes with a battery charging cradle that connects to a 120-volt AC household current outlet or the 12-volt DC electrical system of a vehicle. The rechargeable flashlight can be stowed right in the surface-mountable charging cradle which has enough clamping force that the flashlight will not fall out, even if mounted upside down in a vehicle traveling over a bumpy road. The ergonomically friendly quick-release button allows fast, effortless retrieval. A pair of charging bands encircling the barrel of the ML150LRX flashlight is Maglite's unique identity and inventive design. The cradle has a battery-charge indicator that offers power status.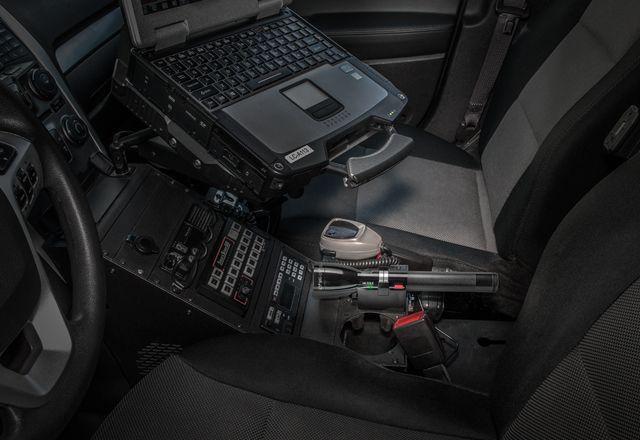 Advanced control and functionality of Maglite's microcontroller (MCU) significantly extend battery and LED lifetimes and improve system efficiencies while enabling individual packages of functions with different touch and switch combinations. A sophisticated regulation circuit continuously manages the flow of power to the LED regardless of battery condition/chemistry. Excellent constant currency regulation ensures stabilized light output as the battery discharges. The battery management system has a built-in safety circuit which prevents damage by deep discharge. Automatic temperature control and high current protection prevent the LED from overheating and the consequential problems of lumen depreciation and color shift.
The flashlight is constructed of Type III aircraft-grade aluminum that makes it rugged yet lightweight while delivering excellent heat dissipation for high efficiency management of LED junction temperature. The aluminum housing is anodized inside and out to resist corrosion. Gold plated internal battery contacts ensure optimum conductivity and corrosion-resistance. The impact resistant flashlight can withstand a 1 meter drop test. This ergonomically designed light features an aggressive knurling barrel pattern that offers a high level of grip.