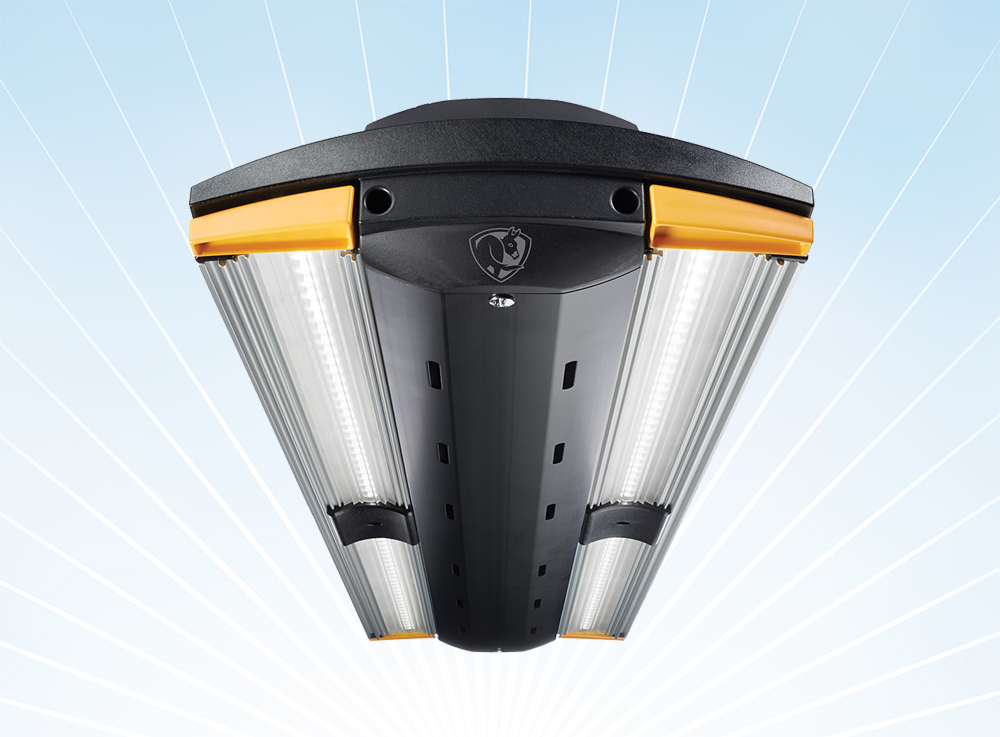 The Big Ass high bay LED light delivers engineering excellence in optical, electrical and thermal management systems to address the most critical lighting tasks for industrial and commercial applications. Conceived and constructed utilizing the latest technology and expertise, the Big Ass provides unparalleled reliability and workhorse performance with massive cost savings and huge reduction in carbon footprint. High-quality LEDs and precision lens technology guarantee visibility for high ceiling environments, including manufacturing facilities, distribution centers, gymnasiums, hangars, convention centers, big-box retail stores and warehousing facilities.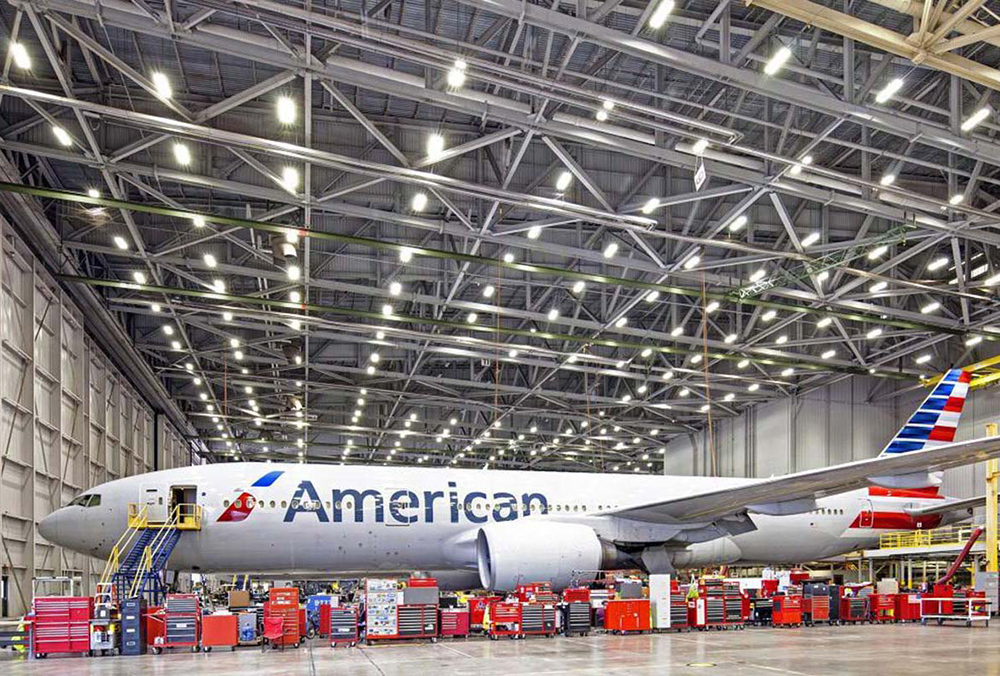 The linear high bay light is built to thrive in challenging applications for an unexpectedly long period that lasts well beyond traditional two- and three-year maintenance cycles. Its confident 7-year warranty begins with a robust construction that withstands the rigors of even the toughest environments. Unlike competing fixtures that are made of stamped sheet metal, the Big Ass high bay is constructed from a solid piece of heavy-duty, extruded aluminum that provides unparalleled strength and durability in appealing form with industrial aesthetics. The high density aluminum housing features ribbed fins to increase its surface area to facilitate more efficient dissipation into the ambient. The entire structure serves as a heat sink that provides high capacity thermal management.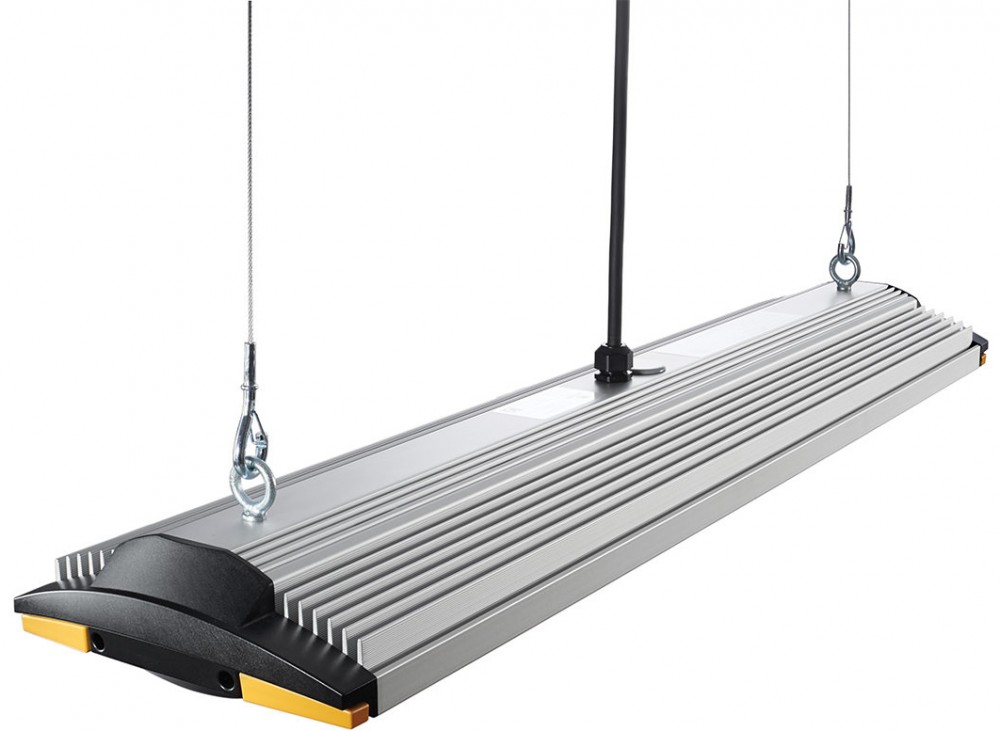 Superior thermal design gives Big Ass the ability to be operated at high drive currents and deliver maximum flux without compromising color quality and LED life. The adequately dimensioned heat sink effectively draws away a considerable amount of heat produced around the junction area of the LEDs. The high power LEDs are soldered to a multicore PCB with high reliability interconnects to tolerate strains incurred in thermal cycling. The linear LED modules are interfaced with the heat sink to create maximum thermal contact for conduction. Integrated thermal management keeps the high power lighting system operating well below the maximum allowable junction temperature to avoid phosphor thermal degradation. This is critical to the performance and useful life of LEDs in high drive current applications. Big Ass fixtures are rated for a wide range of ambient operating temperatures from -40˚C to 55˚C (-40˚F to 131˚F).



The Big Ass high bay light is available in six wattages including 67W, 96W, 137W, 179W, 275W and 357W, with light output ranging from 10,000 to 52,000 lumens. High efficacy LEDs provide a system efficacy of up to 151 lumens per Watt and are maintained at 70% of initial lumens at 200,000 hours of operation. The color temperature in cool neutral or daylight white (4000K, 5000K) supports the production of cortisol (stress hormone) which helps occupants stay alert and productive. The LEDs are binned based on chromaticity, lumen output, and forward voltage to ensure the most precise color consistency possible from fixture to fixture. A color rendering index (CRI) in excess of 80 enables the fixture to render colors and details much more accurately than high pressure sodium, metal halide, mercury vapor, and even fluorescent lamps.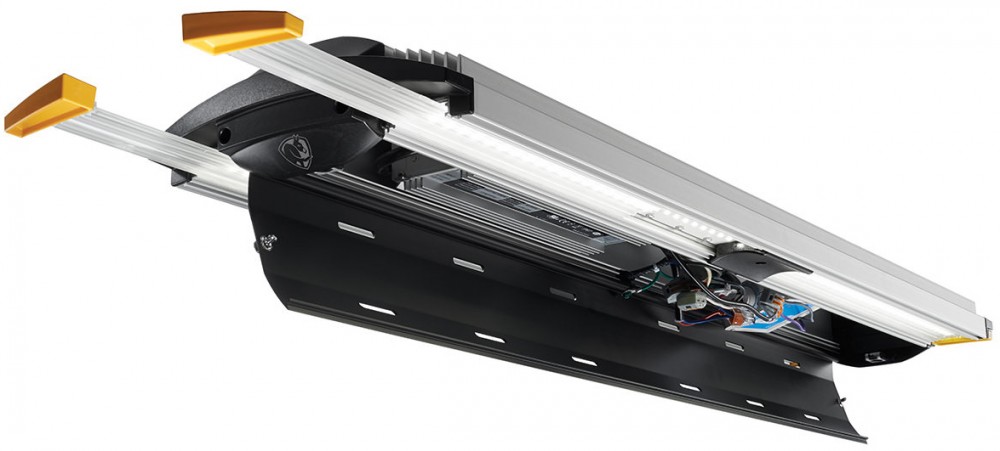 Patented lumen maintenance trays made of UVA/UVB-resistant acrylic or optionally polycarbonate (meets AIB requirements) protect LEDs from dirt, debris and dead bugs while maximizing lumen deliveries and optimizing light distribution. The Big Ass high bay is available in aisleway, narrow, regular, wide, and diffused light patterns. The 15° aisleway light distribution is designed for narrow spaces such as high rack warehouses or anywhere requiring incredibly direct, focused light. Narrow LMT for 55° light distribution is ideal for spaces with high ceilings that need abundant illuminance. The 85° regular beam balances intensity and coverage. The 115° floodlighting is awesome for spaces with lower ceilings. Diffused 112° light distribution enhances visual comfort with smooth, soft illumination over a wide area. When the tray does get dirty, it can easily be removed, wiped clean and returned.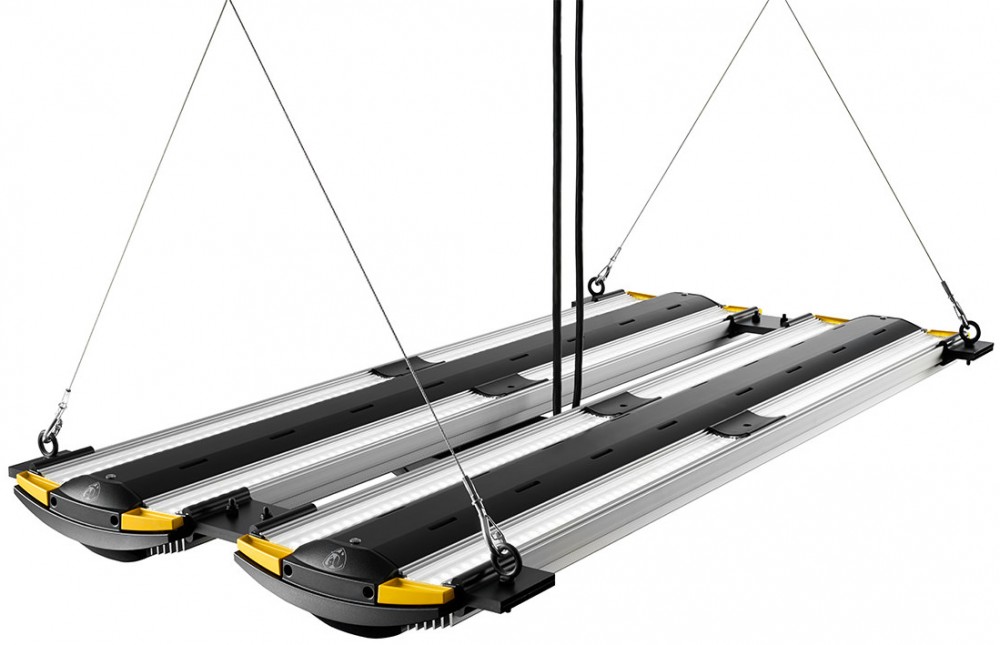 Big Ass high bay lights are equipped with electronic, constant current LED drivers for 120-277V, 347V and 480V applications. These high performance LED drivers operate with outstanding efficiency and provide accurate control of the forward current flowing through the LEDs with a PF-corrected and low THD input. The driver is also loaded with full protection features including overcurrent, short-circuit, overvoltage and over-temperature protections. An optional surge protection device protects the lighting system against high power line surges. The driver is IP67 rated for damp and wet locations. A thermally isolated electrical chamber with hinged door access provides added protection and allows for tool-less maintenance entry.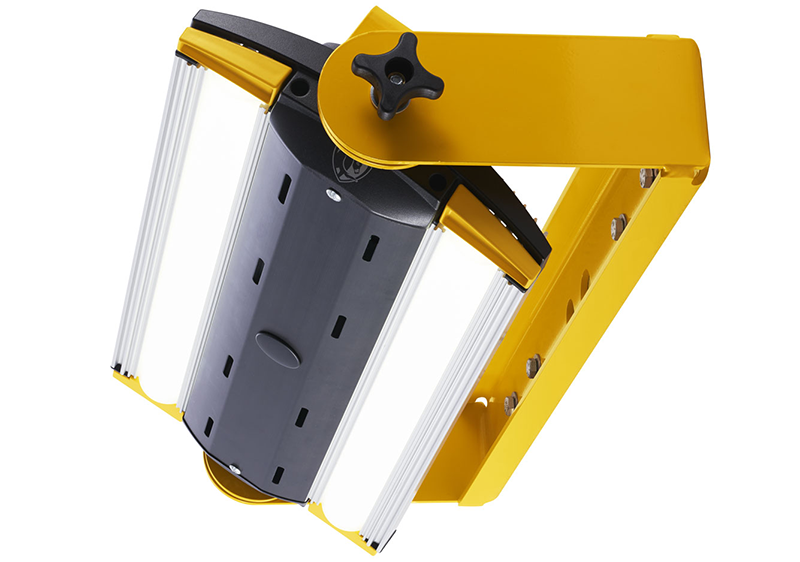 Built-in 0-10V dimming enables the driver to integrate and operate with standard dimmers, sensors, as well as energy and light-management systems. The dimmable driver allows the light intensity to be fine-tuned on site to the precise illuminance requirements of a given space and the visual preferences of its occupants. This dimming version includes an optional factory-installed signal cable for connection with remote dimmers. Big Ass high bay lights are also available with integrated 360° occupancy sensors for additional energy savings during unoccupied periods. The occupancy sensors include a photocell function for daylight harvesting. The sensor is programmed using a handheld remote. The Big Ass has the option of an integral emergency built into the fixture for uninterrupted lighting upon failure of the normal utility power.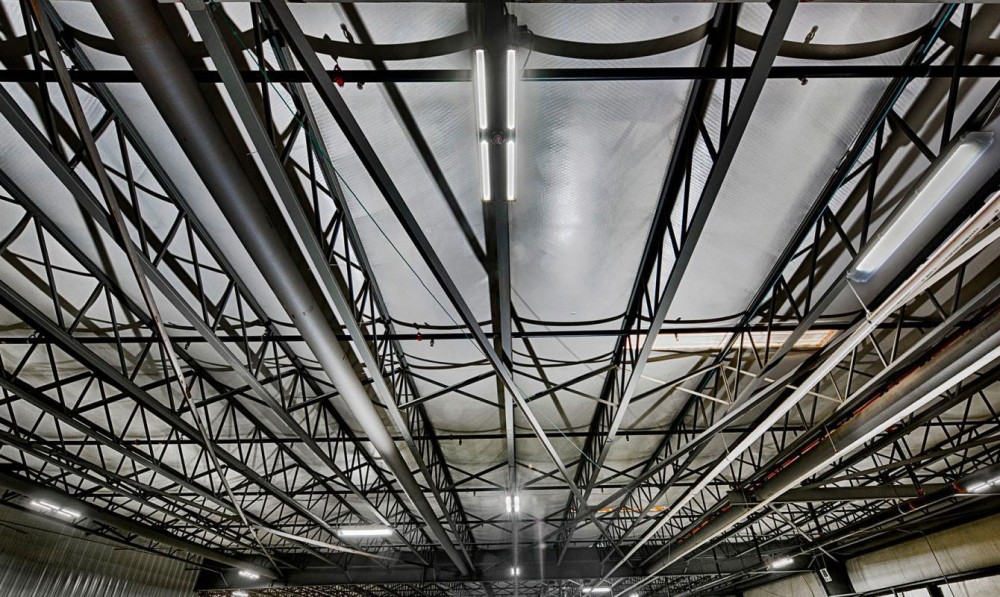 The innovatively designed Big Ass high bays are available in twin backpack configuration in two fixtures are fixed together to double the lumen package. The twin backpack fixtures can be inverted to produce uplight for spaces where indirect light is preferred, such as tennis courts, fitness centers and indoor pools. In addition to pendant mounting with aircraft cables or conduits, the Big Ass light can be wall mounted using a laser cut aluminum fixture that offers 360° rotation for flexible light distribution. The wall mount fixture provide direct, focused light right where it's needed most, making it perfect for auto shops, airplane hangars, wood shops and more. By adding a column adapter to the wall mount, the light can be attached to steel I-beams 8 to 12 inches wide.