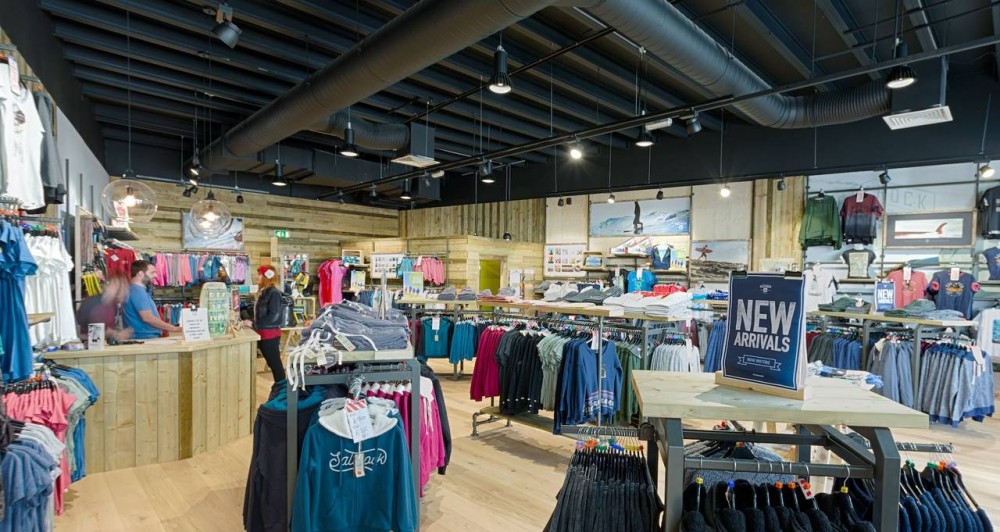 The
RLS-LED
high bay/low bay luminaire from RIDI provides optimal illumination in the desired quantity, quality and efficiency to grocery stores, retail spaces, warehouses, malls, sports facilities and auto showrooms while offering a premium aesthetic that enhances the feeling of a space. The round LED pendant light features an oversized look of a conventional
GU10 LED bulb
which is characterized by an array of aluminum fins around its housing and a cylindrical base. The exaggerant design gives the piece an industrial flair for an added decorative touch in the open sales area. Fashioned in textured black or white that amps up its modern industrial vibe, the
commercial bay lights
convey a trendy atmosphere that helps create a positive impression.
RLS-LED is designed to offer
state-of-the-art LED lighting
with a rugged construction,
excellent heat management
, and cutting-edge optical and electrical design. Available in 3 wattages (40W, 70W & 102W) with lumen packages ranging from 5,000 to 16,000, the
high bay light
uses a high-performance COB LED to produce high quality light with superior optical uniformity. A domed glass lens with high transparency creates a homogenous light distribution resulting in a tight beam with neither a halo effect nor striations. The deeply regressed optics combined with the textured reflective surface of the aluminum reflector make it possible for RLS-LED to provide premium glare control and maximum visual comfort. The 60°and 90° beam angle options allow RLS-LED to accommodate various ceiling heights with optimal luminaire spacing. The
COB LED
which is offered in 3000K or 4000K CCT delivers color consistency of 3-step SDCM with a minimum of 80 CRI. A tight chromaticity specification ensures excellent luminaire-to-luminaire color uniformity that is critical in medium and large installations.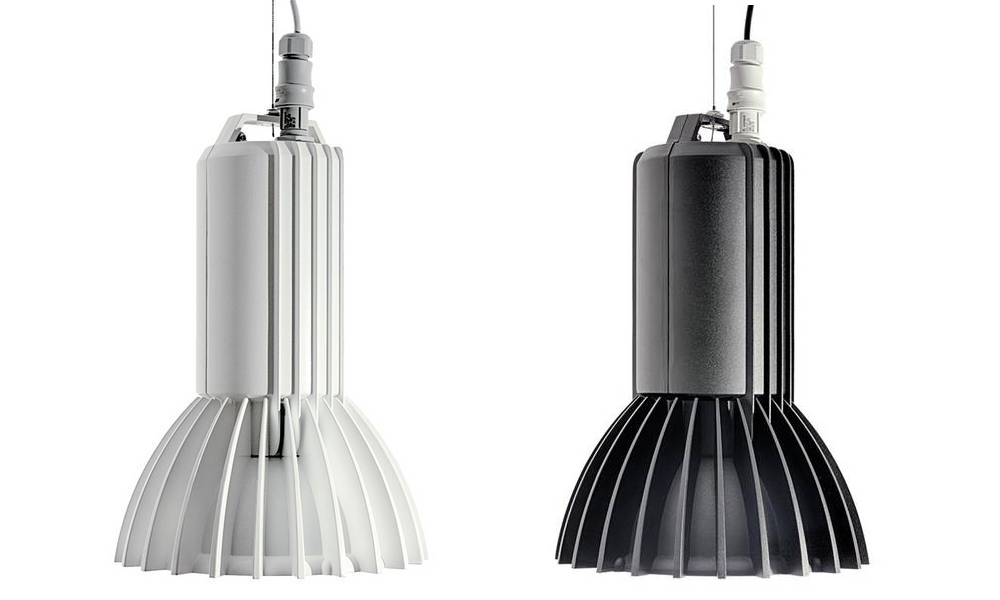 The die cast aluminum reflector with integral cooling fins provides excellent heat dissipation to extend component life. The COB LED module is screwed to the base of the heat sink with a silicon base interface pad providing a high degree of thermal conductivity and internal dielectric isolation. The heat flux at the LED junction is efficiently transferred to and dissipated by the
aluminum heat sink
through a thermal conduction pathway with low thermal resistance. This exceptional thermal design eliminates the risk of degradation of materials utilized in the LED, such as phosphor or encapsulate. Efficient
thermal transfer
from junction to ambient translates to optimal LED performance with a projected life of 50,000 hours at 80% lumen maintenance (in 40°C ambient temperatures).
Powered by a high specification
LED driver
that has a voltage sensing input of 220-240 Volt, 0/50-60 Hz, the high efficacy COB LED module shines at 120 lm/W. The constant current LED driver delivers high efficiency power conversion and highly accurate regulation for an output current with electrical characteristics perfectly matched to the COB LED. Compatibility with DALI protocol makes the configurable driver the perfect choice for both standalone and network-based applications. The driver is mounted in the thermally isolated cylindrical housing to prevent any unnecessary heat buildup around the driver.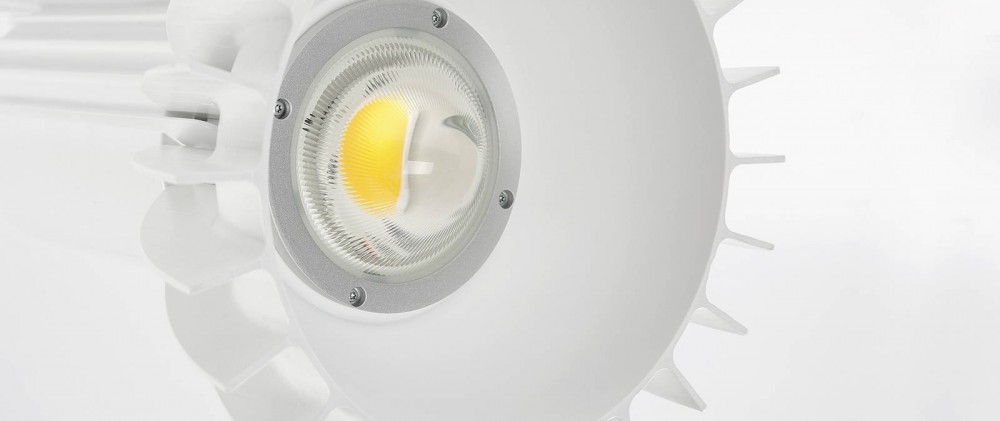 With reliable and durable protection against water, dust, vibration and mechanical impacts, the commercial high bay light is designed to handle all application challenges without compromising on performance and lifespan. The luminaire is IP65 rated to protect against dust ingression and water jets. In addition the vertical-fin design in a steep, sleek profile allows for less built up of dust and debris. The impact resistant luminaire offers unlimited ball-impact safety in suspended installation, making it well-suited for use in sports complexes and gymnasiums. The aluminum housing undergoes a multi-stage intensive pretreatment process to ensure the polyester powder coat finish provides excellent corrosion resistance and color retention.