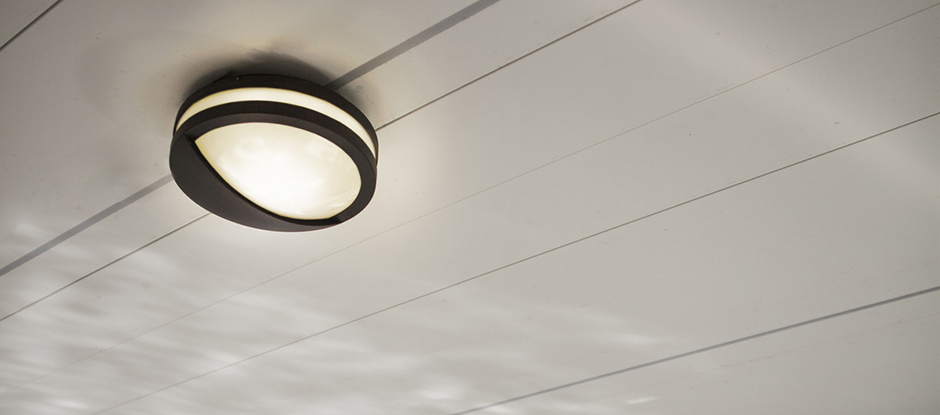 Designed to illuminate and accent porches, patios, courtyards, garages, balconies and entryways, the Lutec Titan LED bulkhead offers a chic and functional solution for applications requiring a robust, heavy duty, and aesthetically pleasing exterior light. The round bulkhead fixture comes with an eyelid design which provides asymmetric downward light emission for reduced upward glare. Titan features a tough, rugged housing that provides superior resistance to corrosion and weathering. This outdoor light fixture has a die cast aluminum frame coated with polyester powder paint in an attractive grey. The metal enclosure is shielded by injected molded opal polycarbonate diffusers to spread the light evenly while keeping out environmental contaminant. Lighting is provided by an integrated 16 watt LED module that boasts high energy efficiency and long service life. This flush mount fixture can be used as a ceiling light or wall light with quick release geartray for easy installation.
Product features
Flush mount fixture for both wall and ceiling installations.
Eyelid shield provides asymmetric light distribution.
Soft accent and ambient illumination with frosted polycarbonate lenses.
Integrated LED module delivering superior luminous efficacy and lumen maintenance.
High performance LED driver with exceptional operating efficiency.
Heavy duty, die cast aluminum frame.
TGIC polyester powder coating for excellent corrosion resistance and color retention.
IP54 housing for protection against water spray and dust ingress.
DIY quick and easy installation.
5-year warranty.