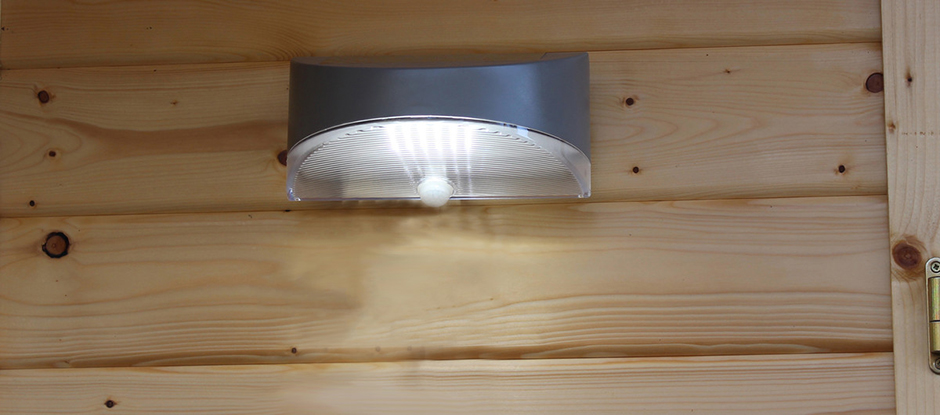 The Lutec Bread features a highly engineered blend of LED technology, photovoltaic panel and long life Li-ion battery to provide on-demand outdoor illumination for enhanced safety, security and peace of mind. The all-in-one product operates entirely on solar energy. It delivers comparable performance to many hardwired fixtures through an integrated design and engineering approach. A small (1 watt) yet high efficiency solar panel made of polycrystalline silicon cells delivers all the watts required to power up a low power LED module. The maximum amount of energy collected by solar panel finds its way into a 2200 mAh 3.7V lithium-ion battery and ensures a run time of 4 hours from a full charge. The LED module draws a small amount of current and provides a sufficient level of visibility. A Fresnel PC diffuser reduces visible glare and optimizes light distribution. A built-in PIR sensor with up to 120 degree coverage and maximum 6m detection range provides a perfect balance of functional lighting and energy efficiency. It turns on the light for a preset time only when a human presence is detected. Combing form, function and green energy harvesting, the Lutec Bread LED wall light is a great addition to wall mounted applications.
Product features
All-in-one design, compact form factor.
Long-life PV modules.
2200 mAh 3.7V lithium-ion battery.
Built-in PIR sensor.
Low glare illumination.
4 hours of running time.
No maintenance except for the battery.
No running cost.
Easy to install, no electrical wiring required.
IP44 ingress protection.