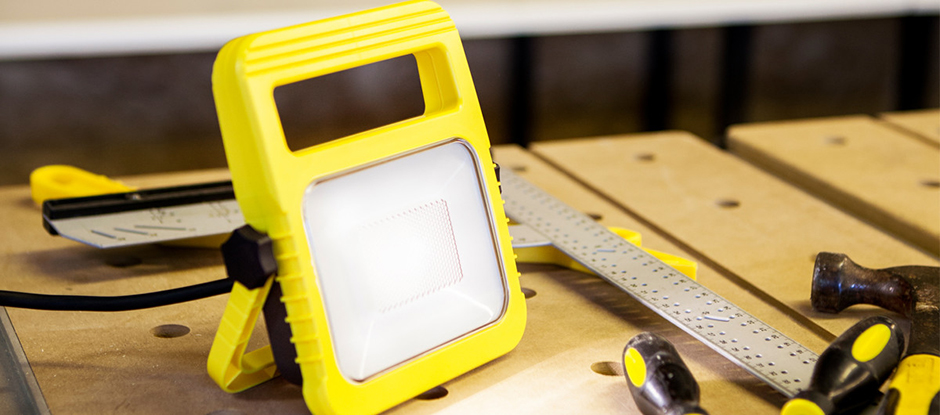 The Lutec UTIN LED flood light is one of the most portable work lights on the market. The unique design incorporates the lamp and stand into an integrated compact, low profile package that allows for incredible ease of storage and transport. Made from the strongest lightweight materials and using only high specification components, UTIN combines portability and reliability that make it the preferred choice to illuminate the tightest places. This 1000 lumen output work light utilizes a unique arrangement of LEDs and a micro-cellular foamed reflector to generate a uniform light surface with minimal reflection loss. With a built-in 220-240V AC input LED driver that efficiently regulates LED current, the system efficacy of UTIN reaches 100 lumens per watt. The solid state LED light source is protected by an impact resistant polycarbonate lens and is built into a rugged ABS housing, providing a solid construction that is vibration resistant and weatherproof.
Product features
Compact design, excellent portability.
Lightweight, durable construction.
Everlight LEDs with superior luminous efficacy and lumen maintenance.
High efficiency LED drivers that accepts 220V or 240V input.
1000 lumens of 5000K bright white light.
103° beam angle
One-piece MCPET reflector, clear PC lens.
Impact resistant ABS housing.
Twist lock for quick and easy adjustment.
Foam grip handle.
IP54 ingress protection for indoor/outdoor applications.
5 year warranty.