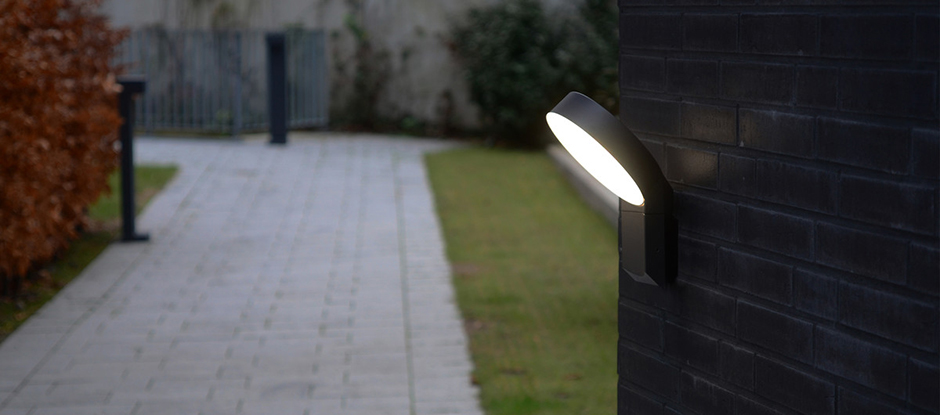 The Lutec Meridian
outdoor LED wall light
offers a unique combination of contemporary feel, harmonized look and a high level of visual comfort. An open circular design allows a trim of diffused light emanating from the round edge, offering a distinctive architectural appeal that complements a variety of design styles. The
luminaire
features a smoothly cast housing made of ADC12 aluminum alloy. UTEC's advanced tool design and thin-wall die casting ensure the sleek housing geometry is free of surface blisters and gas porosity defects. By utilizing a multi-stage conversion cleaning and powder coating process, the luminaire housing receives a durable, attractive finish with superior weatherability, fade resistance, color and gloss retention. An array of top tier brand LEDs add performance, reliability, energy efficiency to this luminaire. An
integrated LED driver
is optimized to high performance current regulation over a wide range of operating conditions. This model has a built-in PIR motion sensor with a detection range up to 10 meters automatically activate the light.
Product features
Open circular design offering a distinctive architectural appeal.
Incredible efficiency without sacrificing application performance.
Pore-free thin wall die cast aluminum housing with sleek geometry.
Thermoset polyester powdercoat, laboratory tested for corrosion, UV degradation and abrasion resistance.
UV stabilized polycarbonate lens softens the light throw.
Integral high performance LED driver with excellent load regulation and maximum-level protection.
Optional PIR sensor allows for motion activated lighting.
Adjustable motion timer from 1 to 6 minutes.
IP54 level ingress protection.
Effortless DIY installation and mounting.
5-year warranty.