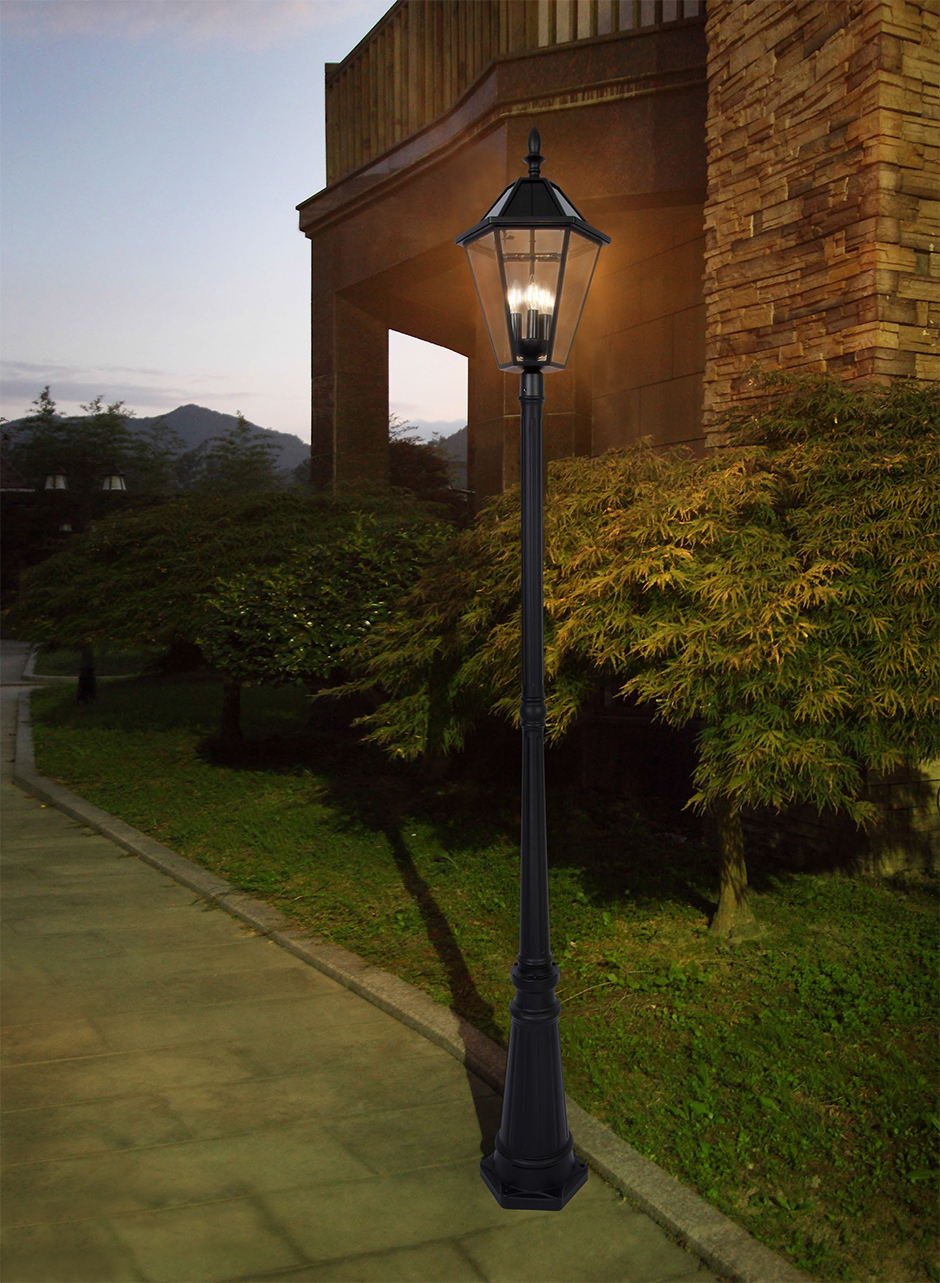 The Lutec London post top light combines classic elegance with modern LED technology while distinguishing itself with integrated solar energy technology. By interpreting time honored styling in a modern, eco-friendly way, this light fixture is a great choice to illuminate streetscapes, pedestrian ways, cycle paths and garden areas. The
post top mounted lantern
retains its elegant coach-style design but seamlessly integrates a photovoltaic system which consists of six solar panels and a high capacity battery. The unobtrusive, omnidirectional mounting of solar panels on the lantern roof ensures an uncompromised design aesthetic of light fixture as well as maximum sun exposure of solar panels throughout the day. These solar panels are made of monocrystalline silicon solar cells with a high module efficiency. All generated energy is stored in a rechargeable lithium battery of 2200mAh capacity and 7.4 volt supply voltage. The high performance solar energy system ensures a minimum lighting times of 10 hours from a full battery charge. Three LED filament bulbs are mounted in the lantern and deliver the ultimate elegance and efficiency to the post top fixture. These long life, energy efficient vintage style LED bulbs emit a gorgeous warm light and create an inviting atmosphere, completing a harmonized design that will bring subtle style and elegance to your outdoor space.
Product features
Die cast aluminum construction in vintage styling.
Durable thermoset powder coat finish.
High efficacy LED filament bulbs.
6x1W monocrystalline solar panel with tight positive power tolerance.
2200mAh 7.4V lithium-ion battery.
10 hours of continuous lighting under a single charge.
Complete off-grid operation, no operation costs.
Easy installation, no external wiring.
IP44 ingress protection.