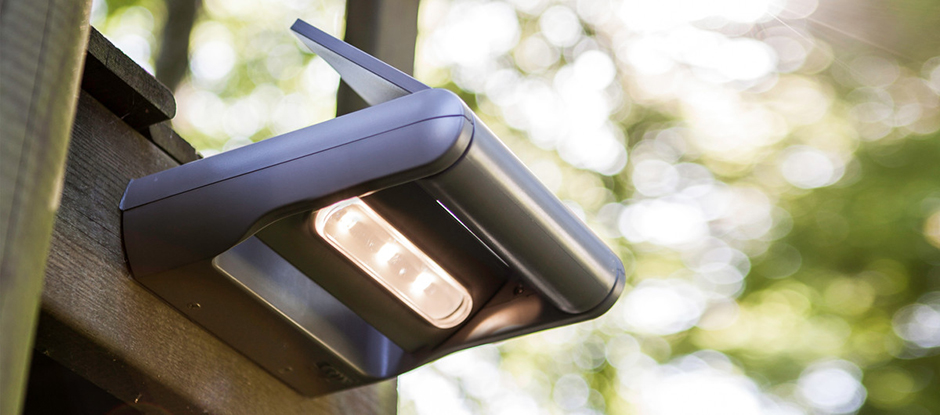 The Lutec Mini Ledspot
solar wall light
is a robust
outdoor lighting system
that delivers sustainable lighting without the burden of heavy utility bills. A high quality monocrystalline silicon solar panel with high module conversion efficiency produces 3.6 watts of power in direct sunlight. A lithium-ion battery of 2200 mAh capacity provides a supply voltage up to 7.4 volts. In conjunction with a toggle dimmer that offers preset level regulation (30%, 50%, 100%), Ledspot can operate for up to 21 hours at full battery capacity. The luminaire includes two light heads that take advantage of high efficacy, long life LG 5630 LEDs for dependable, energy efficient lighting. The clear PC lensed light heads are rotatably mounted to the housing for flexible optical directionality. The hinged solar panel assembly is 300° tiltable so as to be configured for optimum sun exposure to capture maximum sunlight. Ledspot features a rugged ABS housing with high mechanical strength and dimensional stability. Contemporary design provides a sophisticated look that complements any modern architecture.
Product features
Contemporary design. All-in-one structure.
Rugged construction.
LG 5630 high efficacy LEDs.
3.6 watt monocrystalline solar panel.
2200 mAh 7.4V lithium-ion battery for up to 21 hours of lighting.
Independent of the electrical grid, no operation costs.
DIY installation, no external wiring.
IP44 ingress protection.