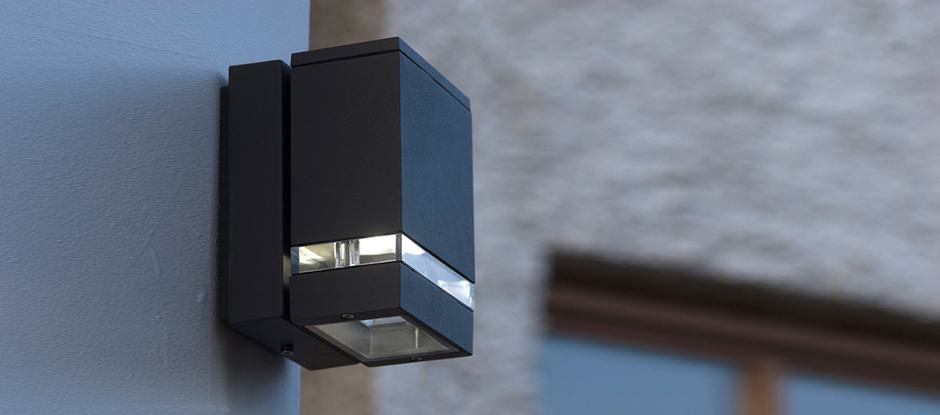 The Lutec Focus Series outdoor LED wall sconces deliver breathtaking sophistication for high-end residential and commercial applications. The luminaire integrates excellence in solid state lighting with a sleek square shape and visually intriguing optical pattern. The Focus delivers layered lighting through a dual beam optical system in which interior light source emanates from both the bottom opening and a horizontally embedded lens in proximity to the bottom. Different levels of light intensity and ranges of light projection create a tiered effect that brings a subtle style to your outdoor space. This series also include an up/down model to create perfect grazing and accentuating light effects simultaneously on architectural surfaces. Focus comes with an integrated LED module that will brighten up your outdoor entryway or backyard patio with minimal energy consumption and virtually maintenance-free operation over its long-rated lifespan. UTEC's unparalleled competencies in die casting and anti-corrosion treatment elevate the standards of quality and durability. High dimensional stability, smooth cast surfaces and durable powder coating of thin wall aluminum housing all differentiate Focus from its competitors.
Product features
Minimalism geometric look, sleek square shape.
Visually intriguing optical pattern creating layered lighting effect.
Integrated LED modules with minimal energy consumption and superior optical performance.
Integral high reliability LED driver with high power conversion efficiency.
Smooth cast surfaces, durable surface finishing.
IP44 ingress protection rating.
DIY quick and easy installation.
5-year warranty.