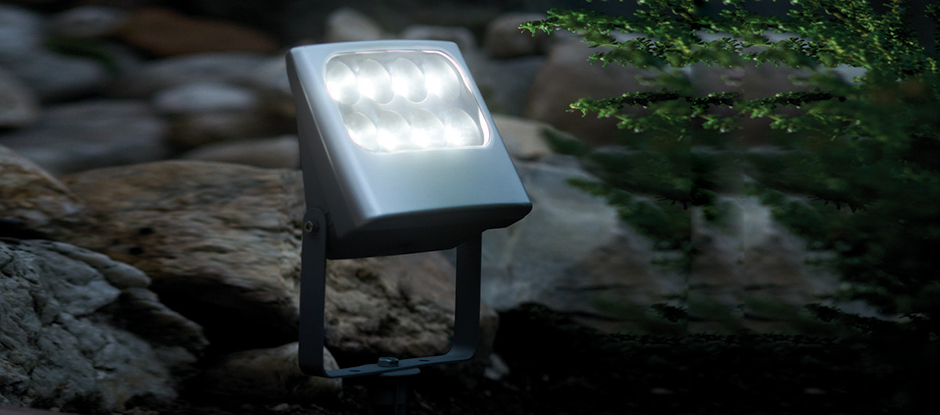 The Lutec Negara is a versatile outdoor LED luminaire designed for direct flood or accent lighting applications to illuminate building parameters, architectural details and landscapes. Constructed of heavy duty aluminum, the floodlight has a ruggedly engineered housing with high strength and thermal conductivity. Integral cast fins provide superior conductive and convective thermal dissipation to ensure heat is transferred away efficiently from the metal core board to the ambient environment. The aluminum housing are finished with a durable silver TGIC polyester powder coating for optimal corrosion resistance and color retention. To ensure weather-tight protection and to keep out environmental contaminants, a UV stabilized and impact resistant clear PC lens is sealed to the optical assembly.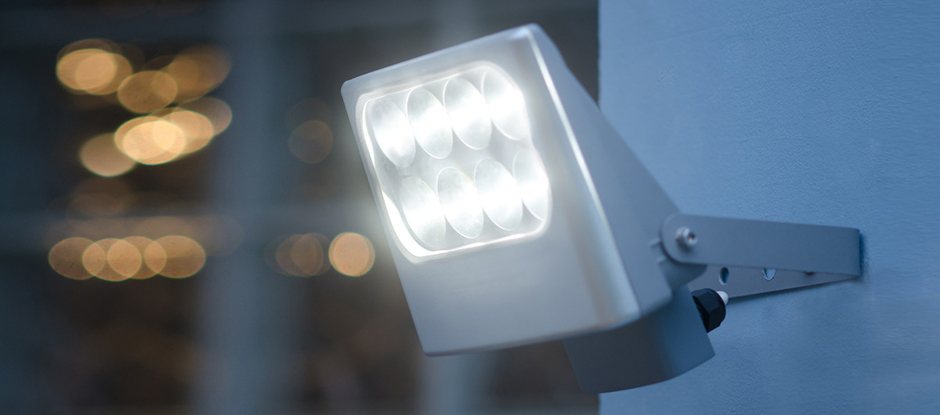 Negara produces 1,540 lumens of high quality light using eight high efficacy Cree XBD LEDs with proven lighting-class performance and reliability. The LEDs are arranged in rows to optimize photometric performance. Each LED is fitted with an 89° aluminum reflector to generate a uniform flood beam for use as dedicated flood and accent lights. This floodlight is equipped with a high performance LED driver to provide reliable and efficient operation in even the harshest environments. With excellent thermal management and high quality componentry, Negara delivers significant energy savings and offers substantially longer operation life compared to conventional metal halide floodlights.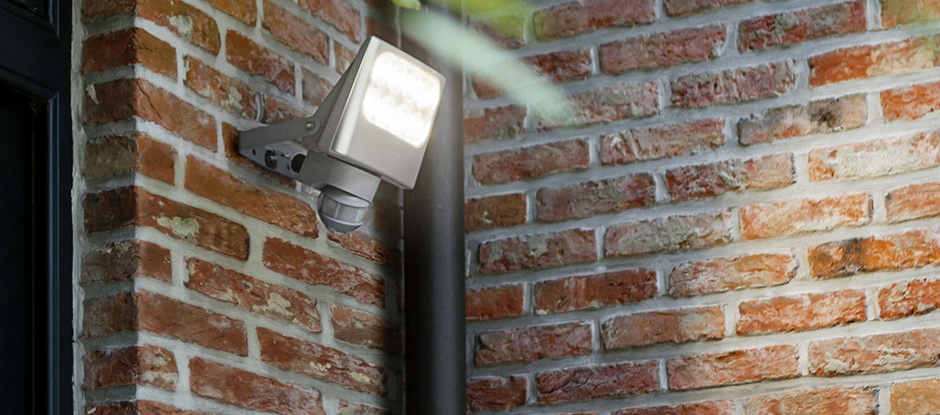 An optional integration with motion detection technology maximizes the energy efficiency potential of LEDs as well as makes it a great choice for security lighting. The factory-installed PIR motion sensor detects human movement from up to 12 meters over a range of 150 degrees. In addition to an adjustable motion timer from 10 seconds to 8 minutes, the motion sensor has a dusk-to-dawn feature with photocell sensitivity adjustability.
Product features
Heavy duty die cast aluminum housing with high quality powder coating.
CREE XBD LEDs combining great performance and superior lumen maintenance.
Integrally mounted LED drivers with long lifetime and high reliability.
Advanced heat sink design ensures low junction temperature.
Built to withstand extreme environmental conditions.
150° PIR motion sensor with up to 12 meters of detection distance.
Direct yoke and ground spike mount options.
IP54 splashproof enclosures.
5-year warranty.