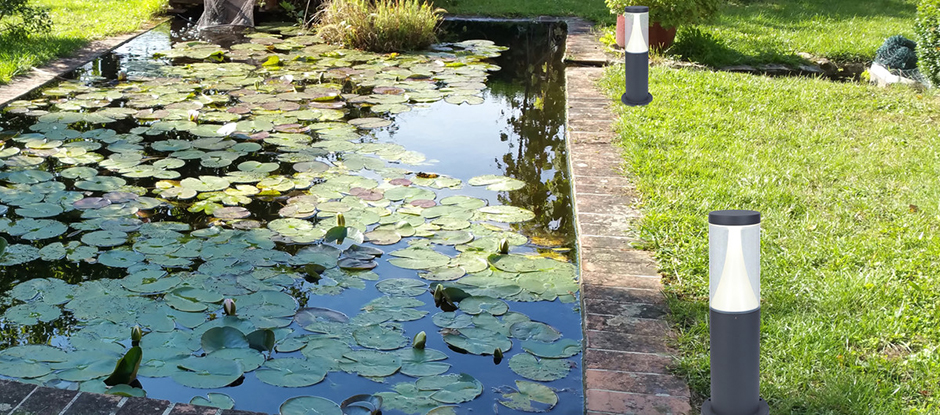 Designed to create a pleasant atmosphere around driveways, pathways and squares, the Lutec Madrid LED bollard lights deliver functional pathway lighting with a unique architectural aesthetic. The clean, elegant design combined with high quality construction makes its installation a great choice in high profile architectural projects. An LED module mounted within the light assembly guarantees a high level of energy efficiency and a better quality of light. An integral LED driver provides high performance current regulation. An injection molded, UV stabilized polycarbonate lens creates a dispersion of soft light with excellent glare control. The beautifully silhouetted polycarbonate lens produces a point of interest. The sleek cylindrical housing is constructed of high pressure die cast aluminum that provides excellent mechanical strength and dimensional stability. A tightly controlled multi-stage intensive pretreatment and TGIC thermoset powder coat finishing process enhances the weatherability of aluminum housing and provides exceptional resistance to corrosion and weathering for the optimal retention of gloss and luster. Silicone gasketing protects the LEDs and electrical components from water, dirt and insects.
Product features
Sleek contemporary design provides distinctive architectural aesthetics.
Optimal visual comfort, glare-free illumination.
Long lasting polyester powder coating, ensuring high corrosion resistance.
State-of-the-art LED lighting solution delivers high energy efficiency and extended lifespan.
High reliability driving circuit for reliable and efficient operation of LEDs.
Dust tight and water jet proof to IP65.
5-year warranty.