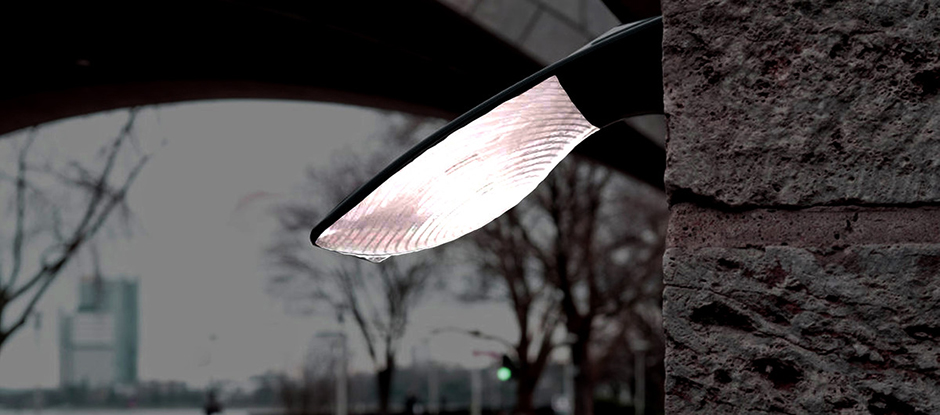 The Lutec Zerta solar wall light is a stylish outdoor LED light that makes fashion, security and sustainability in your home exteriors effortlessly obtained. The all-in-one light features a slim profile and sleek design with smooth curved lines perfect for creating a graceful contemporary look to gardens, patios, porches and alfresco areas. More importantly, the integration of solar panel, rechargeable battery and LED assembly eliminates the need for external wiring to grid power or remote battery packs and light heads. A 3.6 watt polycrystalline solar panel paired with a 2000 mAh 7.4V lithium-ion battery makes the 3 watt LED wall light completely independent of the utility grid. The fully charged battery provides up to 5 hours of light. An LG 5630 LED assembly deliver high efficiency lighting with long-term lumen maintenance. A streamlined, translucent Fresnel polycarbonate lens is sealed to the LED assembly for improved light transmissibility as well as weatherproof protection against water spray and dust ingress.
Product features
Slim profile and sleek design
All-in-one integration of LEDs, solar panel and battery.
LG 5630 high efficacy LEDs.
3.6 watt polycrystalline solar panel.
2000 mAh 7.4V lithium-ion battery for 5 hours of lighting.
Translucent Fresnel polycarbonate lens
Completely independent of the electrical grid, no operation costs.
DIY installation, no external wiring.
IP44 ingress protection.