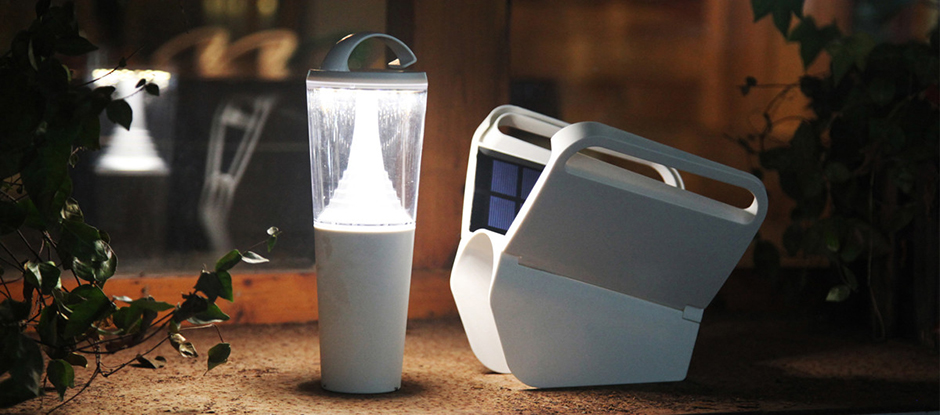 Make your outdoor adventure bright and lively with this breathtakingly constructed lantern. Inspired by the wings of a butterfly and driven by the need for on-the-go power, the Lutec Butterfly LED lantern combines form and function to meet all of your lighting needs with simplicity, convenience and unmatched aesthetics. The innovative design artistically integrates two solar panels with the LED lantern while offering architectural independence during operation. The solar panels pivot open to harvest sunlight and close flat for easy storage and compact portability. The solar panel assembly embraces the detachable LED lantern and maintains electrical connection during a photovoltaic charging cycle.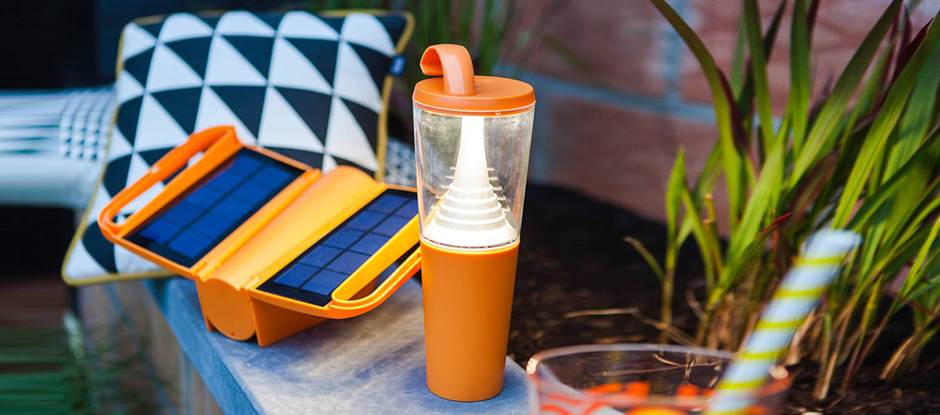 The Butterfly LED lantern is equipped with a 1.4 watt LED module which uses an array of Lextar 2835 SMD LEDs to deliver superior light quality, high efficacy and with superior lumen maintenance through to the end. The light source is powered by a 3.7V/2200mAh rechargeable lithium-ion battery with multiple modes of operation performed by a touch dimmer switch. The lantern gives a full output of 180 lumens with 4 hours of operation. With the middle level of light intensity @ 70 lumens the Li-ion battery provides 10 hours of illumination. Maximum continuous runtime on the lowest lumen setting (18 lumens) lasts up to 40 hours. The rechargeable battery pack also acts as a power bank to charge your mobile devices like smartphones, tablets and cameras via an integrated standard USB port.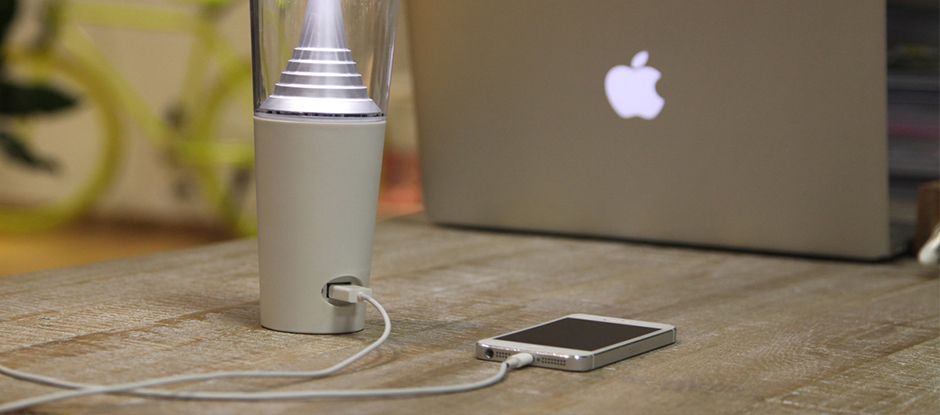 Two high performance 1.2W solar panels made of polycrystalline silicon cells offer a dependable source of power with microprocessor-controlled battery management maximizing battery performance and life. The handy USB port allows you to charge the lantern from a computer or other USB power source at a much faster rate, making Butterfly extremely convenient for household use.
The weatherproof lantern housing is constructed of lightweight, durable ABS plastic with UV stabilized polycarbonate lensing. The impact resistant construction stands up to bumpy roads, rough handling and camp accidents. The table top solar lantern has a swivel handle which provides great flexibility to carry, hang or hook the lantern everywhere you want.
Product features
Dual charging system - solar power and USB input.
USB output capabilities to charge mobile phones and tablets.
High efficacy Lextar 2835 SMD LEDs deliver high quality illumination with superior lumen maintenance.
Lightweight, durable ABS housing and PC lens.
3.7V/2200mAh rechargeable lithium-ion battery.
2.8W polycrystalline solar panel.
Adjustable brightness, 3-level dimming feature.
Impact-resistant construction.
Tabletop standing, hooking, hanging.
IP44 weather resistant housing.