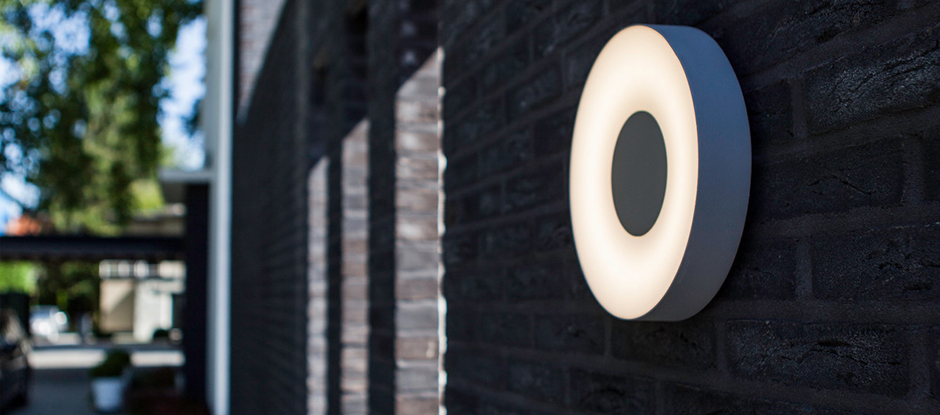 The uniquely designed Lutec UBLO outdoor light marries advanced lighting technology with fashion-forward styling. A sleek geometry with a silver finish sets the tone for a classy and sophisticated feel. Shaped in a shallow cylinder or gently curved cuboid/square prism that is typical of interior light fixtures, UBLO brings a rich flavor of life to outdoor lighting applications. This weatherable outdoor fixture is shaded by a die cast aluminum casing in a corrosion resistant silver polyester powder coat finish. A uniformly scaled front core aluminum plate delivers proportionality to the entire layout and effectively mitigates the overwhelming brightness over a large emitting surface. The white polycarbonate diffuser lens accents the design, completing the contemporary look and appealing minimalist form of this light. Lighting is provided by an integrated LED array that uses Lextar 2835 SMD LEDs for uniform illumination and dependable operation. UBLO is available in two sizes and lumen packages. Designed for both ceiling and wall applications, this flush mount fixture is a striking addition to a patio, deck, garage, porch, entryway or a canopy structure.
Product features
Stylish design adding fashion to your outdoor decor.
Flush mount fixture for both wall and ceiling installations.
Impact resistant, UV stabilized polycarbonate lens.
High performance SMD LEDs deliver superior light quality and lumen maintenance.
High efficiency LED driver.
420/950 lumens of warm white light (color temperature 3000K)
Heavy duty, die cast aluminum housing.
Fade resistant silver polyester powder coating.
IP54 ingress protection.
DIY quick and easy installation.
5-year warranty.