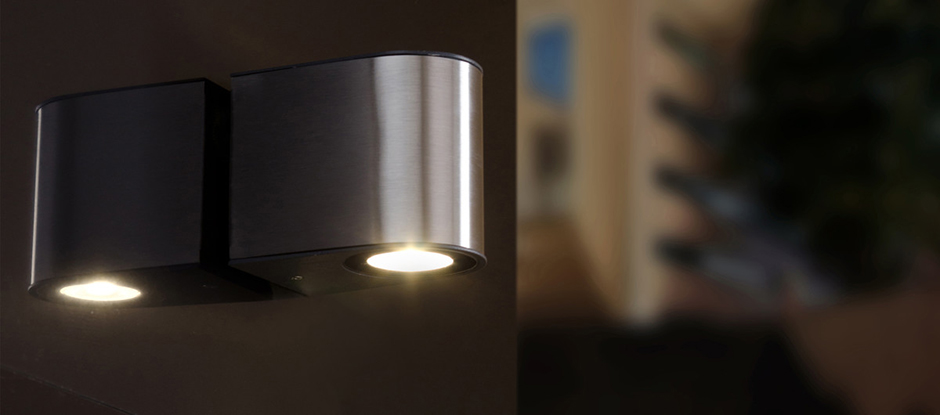 Designed to be a wonderful addition to walkways, patios, paths, porches and more, the Lutec Gemini exterior wall sconce casts the light up and down on the wall through tempered glass lenses. Its simple contour matches well to many exterior decors. The eye-catching stainless steel housing creates a captivating look which distinguishes itself from aluminum wall light fixtures. The beautiful illumination projected out from the bottom and top of the sconce creates an instantly breathtaking effect each time it is turned on. LED technology adds sustainable value, offering years of maintenance-free operation and significant energy savings without compromising on brightness or light quality. The Gemini up/down LED wall sconces are offered in 9W and 24W models, each delivers 500 lumens and 1,240 lumens respectively.
Product features
Up & down light narrow flood beam.
Stainless steel housing+aluminum heat sinks.
Advanced LED technology offer no-compromise performance and reliability.
High performance LED driver provides high level power conversion efficiency.
IP54 level ingress protection for weatherproofing outdoor application.
DIY-friendly mounting mechanism facilitating quick and easy installation.
5-year warranty.