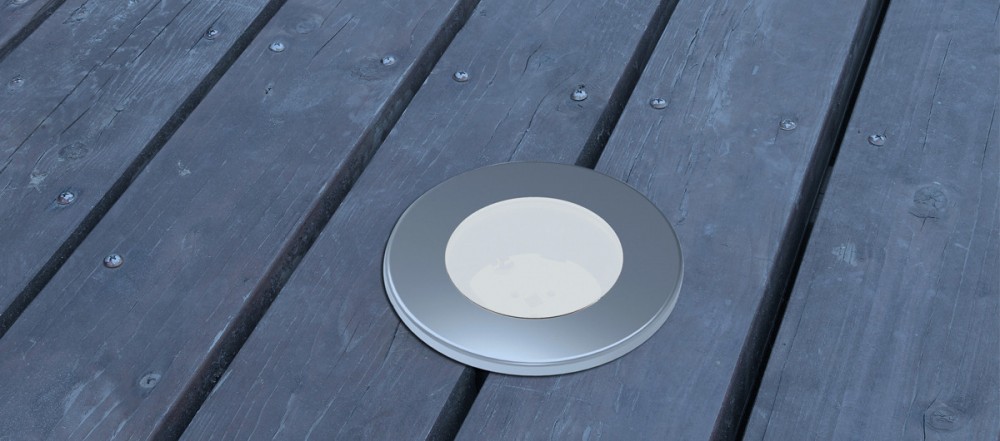 The Honey Deck LED well light from Lutec combines energy efficient LED technology with high engineering standards to provide a dependable recessed up-lighting solution. This professional quality well light features a fully sealed and integrated LED module in a solid die cast aluminum body. It emanates light through a high strength, impact resistant PC lens and creates a soft ambience for the space within which it resides. A corrosion resistant 316 stainless steel flange allows installation with no visible screws on the face. Its clean finish combined with the white PC diffuser completes the minimalistic look of the Honey Deck LED well light. The luminaire is fully gasketed with a one-piece solid silicone gasket to provide reliable protection against water and dirt intrusion. The die cast aluminum housing is treated with a chemical chromatized protection and powder coated for high corrosion resistance and excellent gloss retention. The Honey Deck is perfect for installation in decks, railings, tiled areas, paved courtyards or edge lighting paths.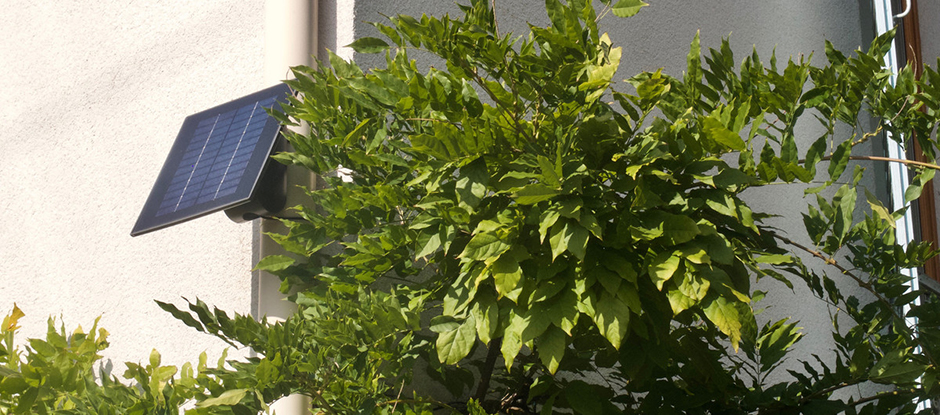 UTEC brings together industry-leading competences in integration of landscape lighting systems with renewable energy to deliver a complete power solution, allowing you to create an appealing ambience anywhere with their energy efficient landscape lights. Honey Deck can be directly wired to the utility grid with a remote transformer or can be operated completely independent of the grid when coupled with Sparta, a standalone photovoltaic system that includes a high conversion efficiency 4W polycrystalline solar panel and a 2200 mAh 7.4V lithium-ion battery. The on-grid solution allows for a single serial/parallel connection of 12 lights using multi-branch connectors. In the off-grid system Sparta is designed to connect maximum 6 Honey Deck lights in a string and provides 2 hours of run-time on a full charge.
Honey Deck can be connected to a grid-tied solar power system to ensure there will be no blackout when the lithium-ion battery is completely discharged from leaving the lights on. Green Ball, a critical component specifically developed for the grid-tied system, is an intelligent bi-directional interface with energy sensing, power switching and Wi-Fi communication capabilities. It allows the solar powered lights to be used in synchronized connection with a grid supply and ensures continuous power flow from the AC mains when the battery runs out of energy.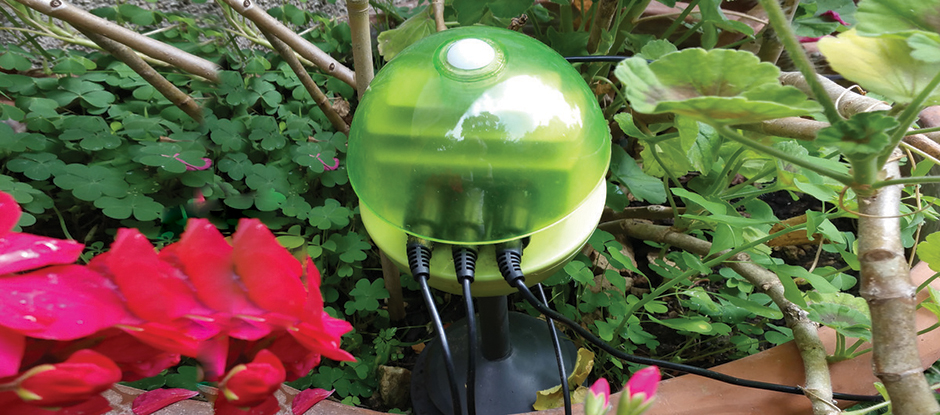 Green Ball offers a unique balance of function and form, making it both an aesthetic element in the landscape and a feature-packed power management device in grid-tied lighting systems. Its beautiful design blends seamlessly into the exterior landscape. A built-in photocell allows for dust-to-dawn light control. Green Ball can operate with a battery operated wireless PIR motion sensor to maximize energy efficiency. The sensor detects human movement from up to 12 meters with 180° coverage and turns on automatically for a preset on-time when motion is detected.
Product features
Die cast aluminum housing for lifetime strength and durability.
Marine grade 316 stainless steel flange.
High energy efficiency LED technology delivers huge energy and maintenance cost savings.
12V human-safe low voltage operation ensures public safety.
On-grid, off-grid and grid-connected power solutions.
4W polycrystalline solar panel.
2200 mAh 7.4V lithium-ion battery.
Power management device with energy sensing, power switching and Wi-Fi communication capabilities.
Dust-to-dawn light control.
PIR motion sensor with a wide detection range.
IP67 ingress protection rating. Completely water tight.