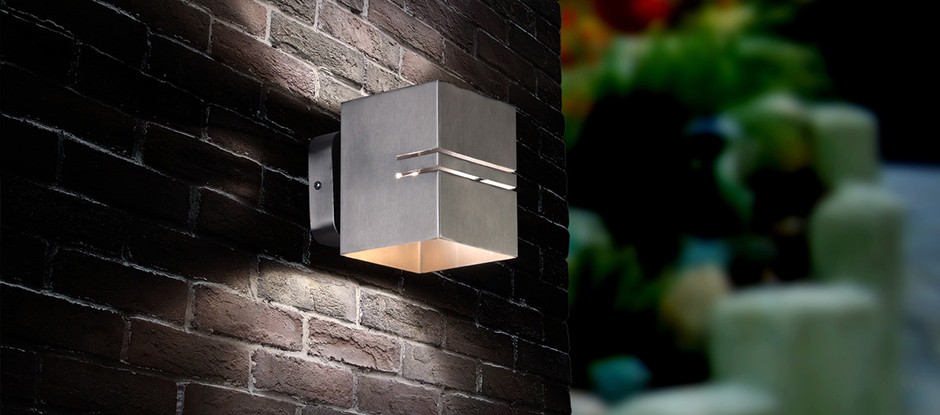 The Lutec Tube LED wall light integrates the sleek aesthetics of stainless steel to evoke a refined quality and modern feel. The square-shaped luminaire with a minimalist geometry adds an architecturally appealing element and contemporary style to any exterior decor in the daytime. Its bi-directional illumination creates soothing and wonderful night atmospheres by elevating the appearance of building facades, entrances, concourses and atriums. The soft flood glows that radiate out from concealed light source nicely graze and accentuate the wall surfaces, delivering an ambiance that's finely tuned for a superior balance of architectural expression and visual comfort. Two horizontally cut lines in the middle of the housing allow intentional leaking of light and generate a tone of delicacy and warmth. The interior of the stainless steel housing is embedded with a polycarbonate layer to soften light reflection within the fixture.
Product features
Minimalist geometry and clean-lined contemporary design.
Stainless steel housing for sleek appearance and tough defense against corrosion.
Up and down bi-directional illumination with softly dispersed flood beams.
Horizontal emissive lines facilitate architectural expression.
Energy efficient and maintenance-free LED lighting.
DIY installation. No specialized hardware or tool is required.
IP44 rated ingress protection.
5-year warranty.