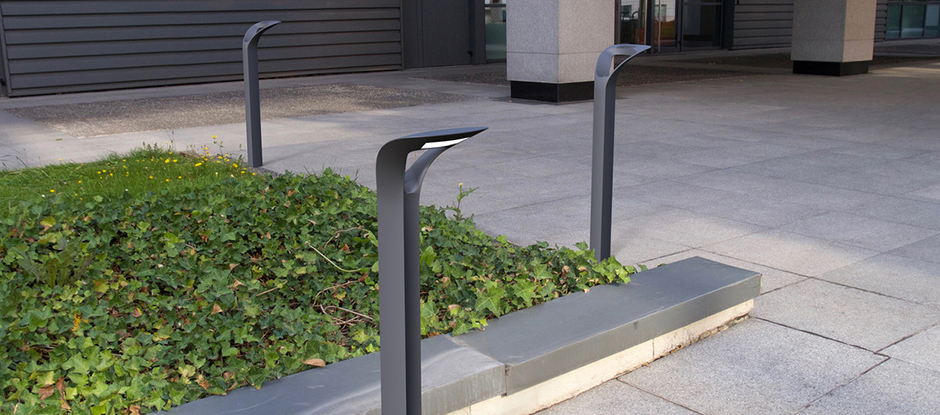 The Lutec Anda LED bollard is designed to provide dependable performance to address the tough efficacy and reliability requirements in outdoor lighting while creating attractive architectural styling for contemporary landscape settings. Inspired by the modern minimalism in visual art, Anda offers a distinctive European look expressed in a sleek artistic profile. The streamlined light head with a half arch geometry provides functional downlight illumination in a harmonious form that coordinates perfectly with surrounding architectural elements. The exceptional design is flawlessly converted to a highly engineered piece of art utilizing UTEC's state-of-the-art mold tooling and die casting technology. The all-aluminum die cast structure provides an optimal balance of mechanical strength, dimensional stability and corrosion resistance. Multi-stage surface treatment adds a durable protective finish with an attractive flair. An integrated LED assembly is designed to operate reliably under wide temperature and electrical ranges with long service life and minimal energy consumption.
Product features
Distinctive European look expressed in a sleek artistic profile.
State-of-the-art die casting and surface treatment.
Flicker-free, low-glare illumination using high performance LEDs, drivers and optics.
Clear polycarbonate lens.
Durable silicone rubber gasketing, IP65 rated for wet locations.
DIY installation. No specialized hardware or tool is required.
5-year warranty.